15 Military Pieces for Fall Festival Season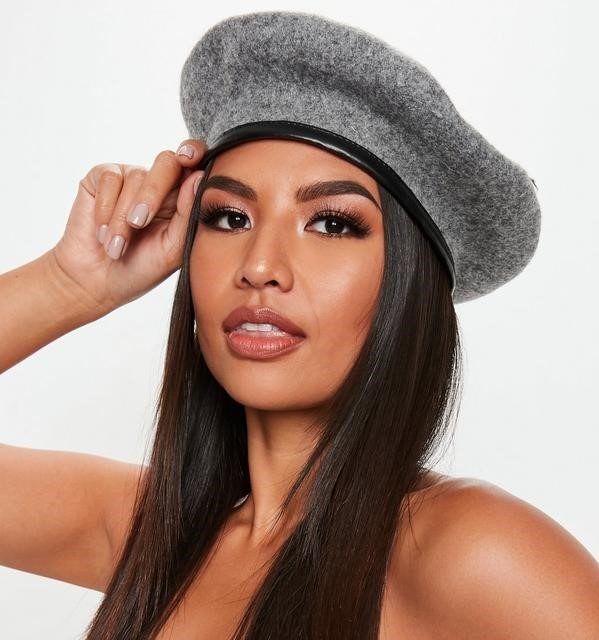 15 Military Pieces for Fall Festival Season
Take command of your fall festival fashion with these military inspired pieces!  Lace up and platform boots, tailored blazers, olive and khaki colored statements, and beret hats will make the crowd stand at your attention. You're a few clicks away from your military style festival looks. Don't forget to compliment your ensemble with attitude!
Olive Cape Blazer

Give your military ensemble a tailored look with this cape blazer. Featuring an olive stretchy fabric, cape sleeves and an open front, this simple blazer is perfect for giving any outfit an update.
---
---
Black Ice Platform Boots

Club Exx Black Ice Platform Boots cuz you can be dangerous baby. Got 'em on thin ice in these platform bad boyzz that have thicc treaded soles, front lace-up accents N' back zip closures.
---
---
Gray Plain Beret Hat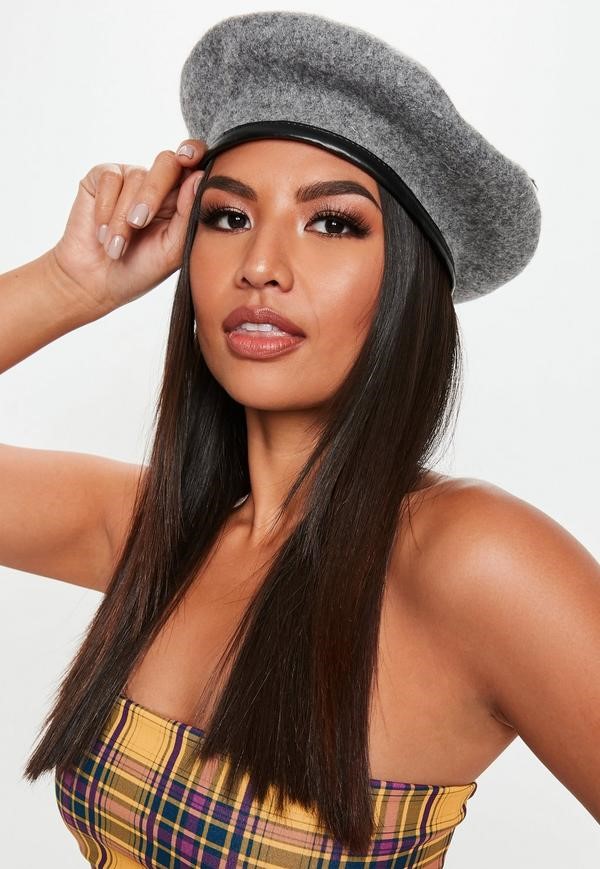 This fabulous military style hat features a beret design and a grey hue. A-ten-hut!
---
---
Khaki Cobain Overalls

I AM GIA Khaki Cobain Overalls cuz you're poppin bb girl! Stay breakin necks in these dope overalls that have adjustable straps, a relaxed fit, two pockets on the front and a back zip closure.
---
---
Knee High Green Lace Up Boots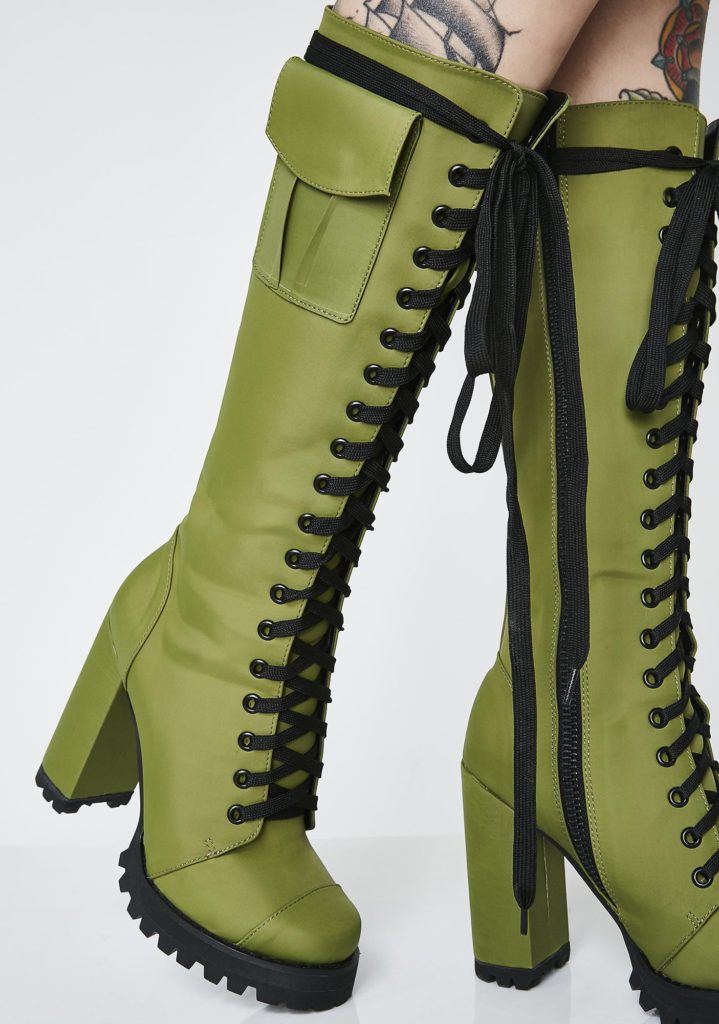 Poster Grl Hold Ya Down Military Boots cuz ya locked N' loaded. Bury em' in these sikkk knee high boots that have a side pocket design to stash ya goodz, a lil multitone stripe detail with D ring on the back, and a lace-up N' zip closure to dead the trolls.
---
---
Mini Olive Green Dress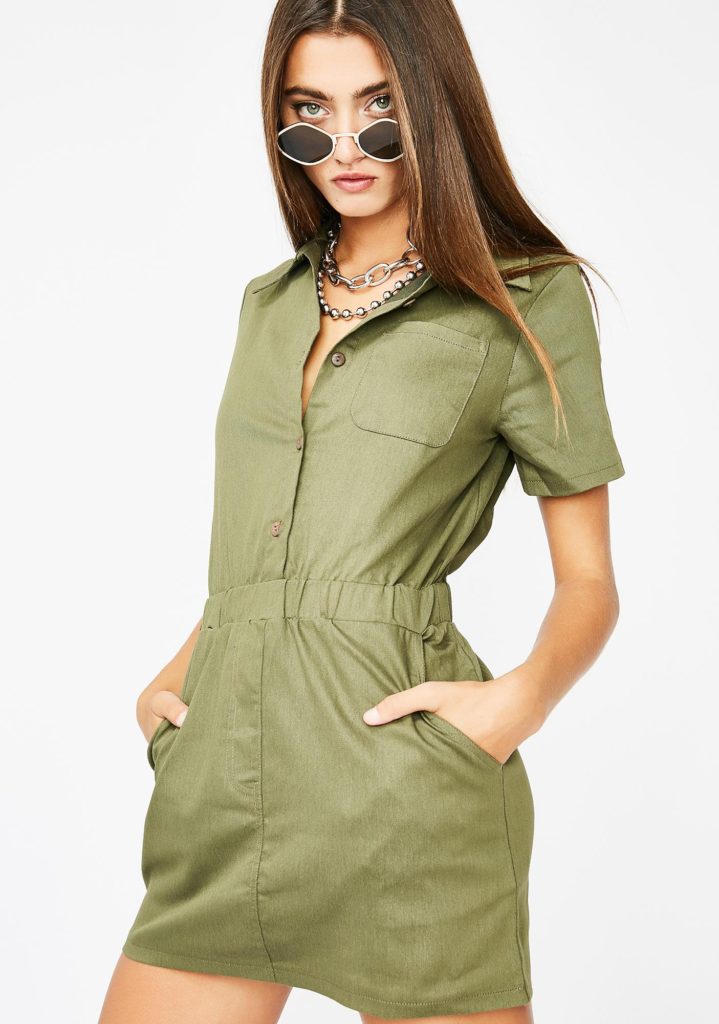 Bring ya military side out in this dope mini dress that has a pointed collar, an elasticized waist, two pockets on the sides N' button closures.
---
---
Dr. Martins Velvet Black Combat Boots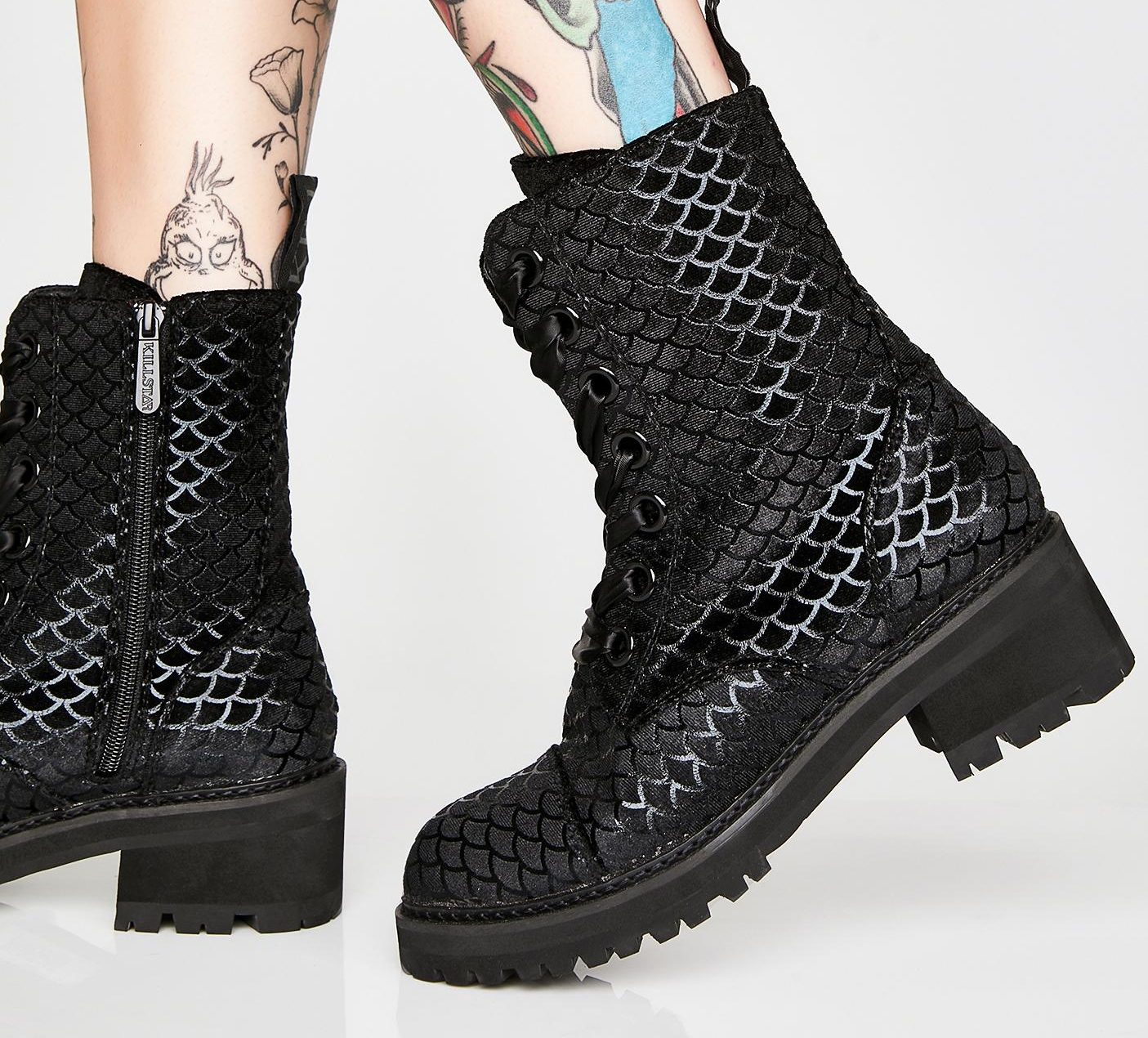 Killstar Atlantis Velvet Combat Boots got ya luring in unsuspecting victims with your enchanting call. These dope velvet combat boots have round toes, treaded soles N' satin ribbon lace-up closures.
---
---
Stone Crop Popper Front Shirt

We're loving modern military twists on your classic pieces and this shirt is no exception. Featuring a stone fabric, classic collar, popper fastening and tie sleeve detailing in a cropped fit, team it with the co-ord skirt and nude heel boots to complete the look. Available in Khaki. Check out the matching Stone Paperbag Waist Tie Front Mini Skirt HERE.
---
---
Army Green Flight Boot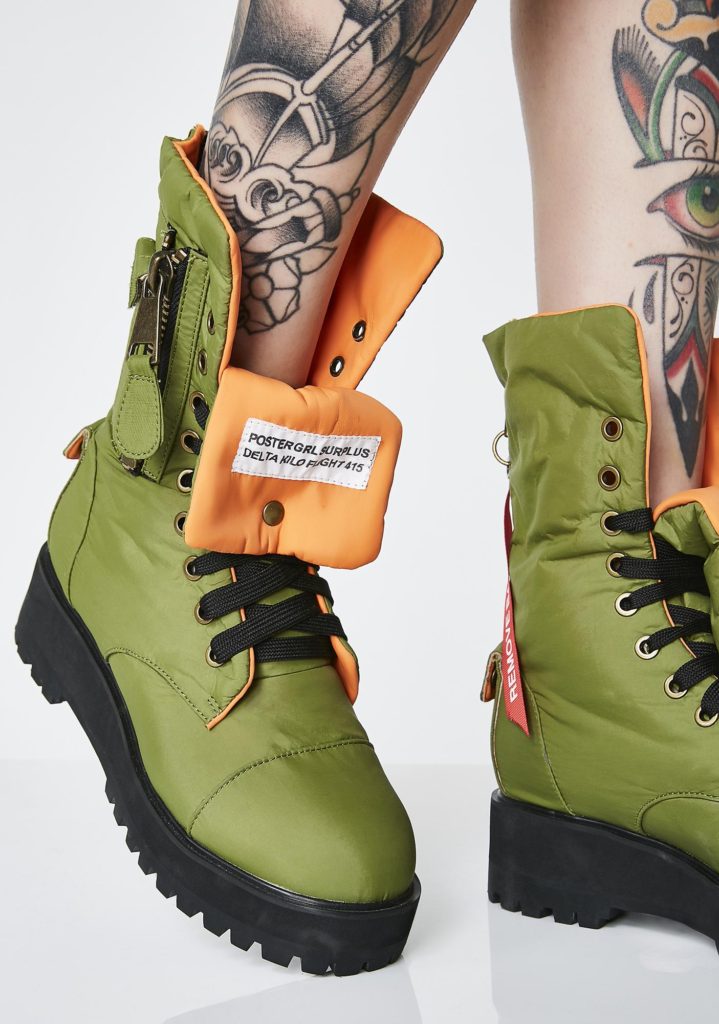 Combat Flight Boots cuz ya only take private jets! Take off on em' in these sikkk chunky combat boots that have a highlighter orange lining, a zip closure in the back, a snap button the tongue so you can fold em' down when ya wanna, and a side pocket design detail to hide ya lil joints.
---
---
sand camo print oversized denim shirt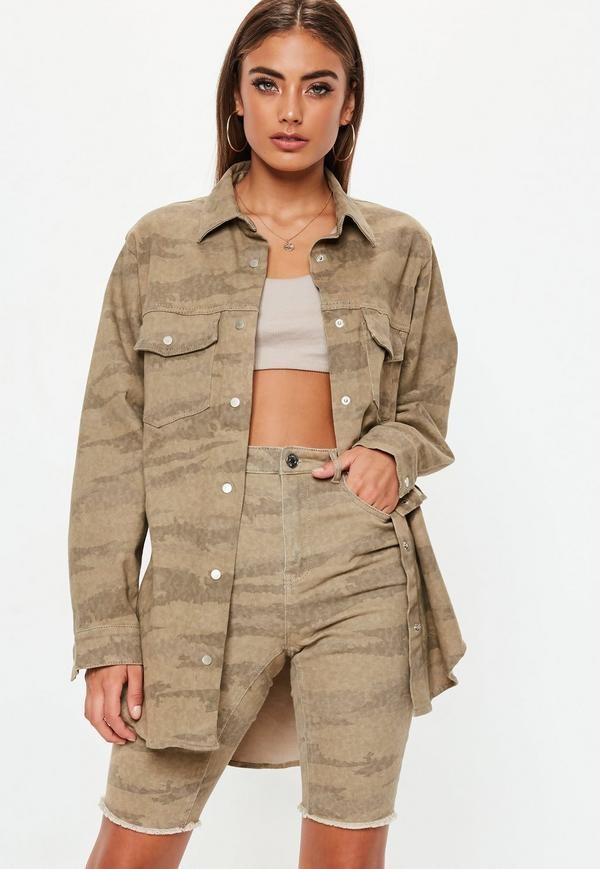 Oversized sand denim shirt in a relaxed fit with camo print detail. Check out the matching sand camo denim cycling shorts with pockets HERE.
---
---
Dr. Martens 1B60 20 Eye Boots

Dr. Martens 1B60 20 Eye Boots cuz you can take on anything babe! These sikk knee-high boots have a classic leather construction, rubber soles with yellow welt stitching, lace-up accents on the front N' side zip closures.
---
---
Black Wool Beret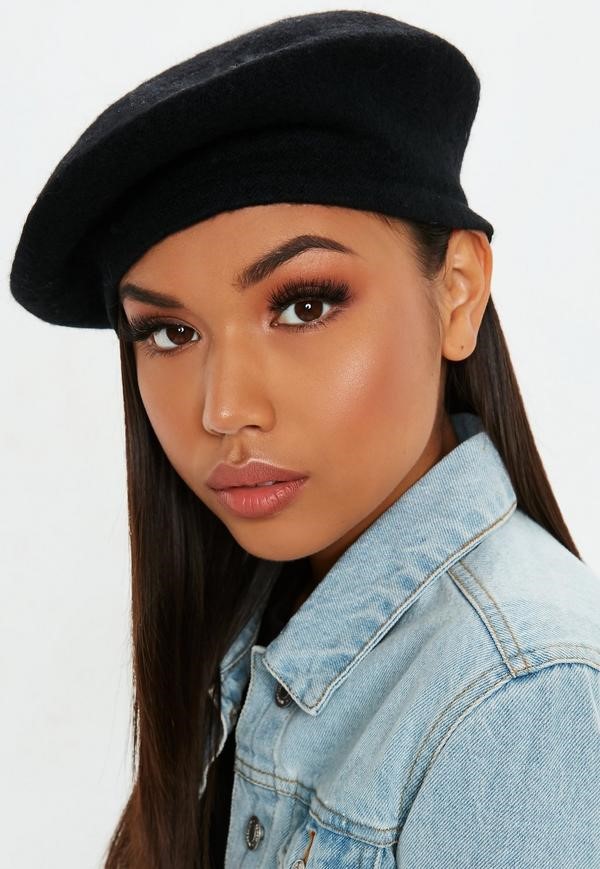 This fabulous military style hat features a beret design and a black hue. Forward, march!
---
---
White Platform Booties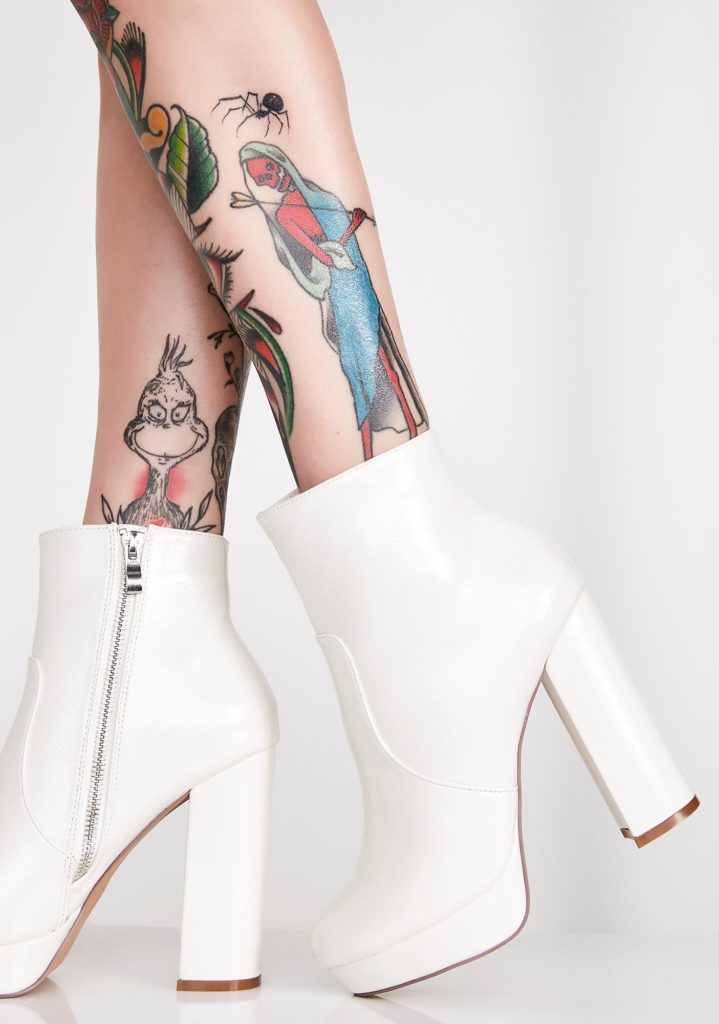 Purely Dangerous Platform Booties cuz ya love is contagious. Have 'em runnin' back in these platform heels that have a shinin' patent detail, and a side zip closure.
---
---
Black Magic Pants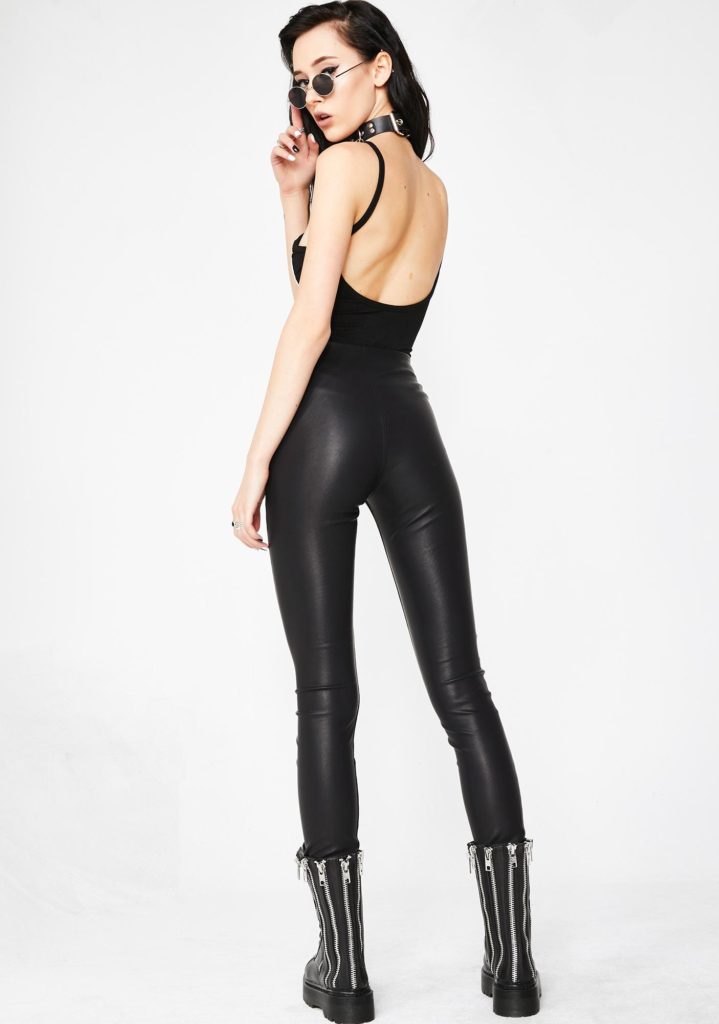 Blank NYC Black Magic Pants cuz it's what a witch wants. Kidnap their souls in these vegan leather high rise bottoms that have a side zip closure, front split on the hemline and an elastic band to hold ya tight.
---
---
Coalition Forces Flight Jacket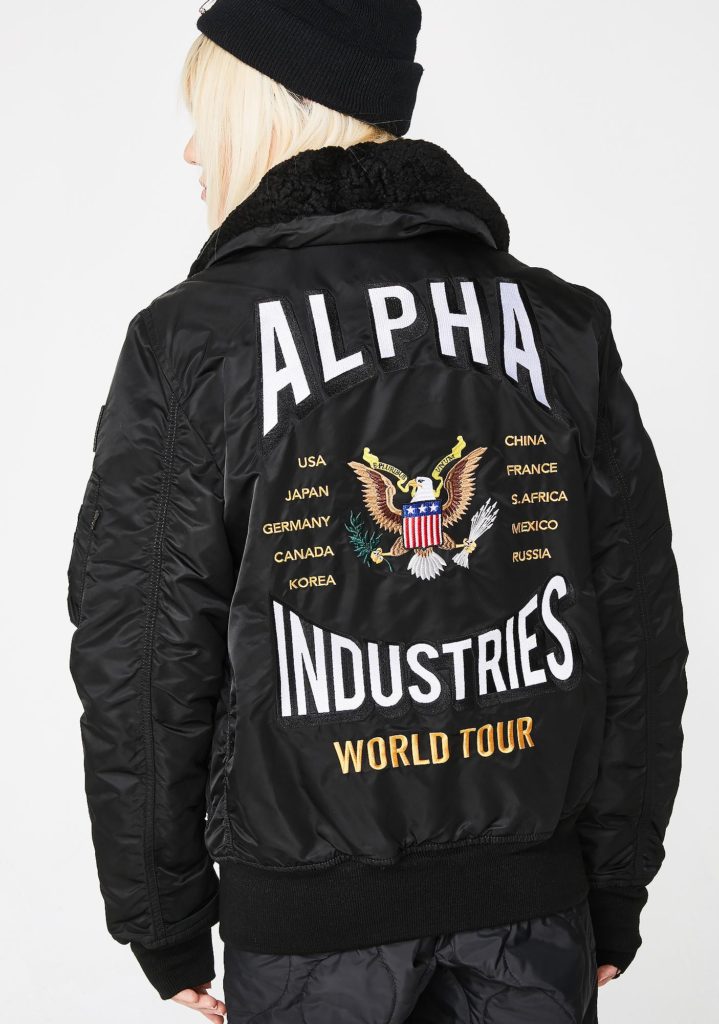 Alpha Industries B15 Coalition Forces Flight Jacket cuz ya catching flights bb. Looked wicked AF in this coat that has embroidered deetz, a shearling collar, and patchwork on the sleeves.
Tags 15 Military Pieces for Fall Festival SeasonArmy Green Flight BootBlack Ice Platform BootsBlack Wool Beretcamo fashionCoalition Forces Flight Jacketdolls killDr. Martens 1B60 20 Eye BootsDr. Martins Velvet Black Combat Bootsedm fashionedm styleFall fashionfall festival fashiongrey beretKhaki Cobain OverallsKnee High Green Lace Up Bootsmilitary fashionMini Olive Green DressOlive Cape Blazersand camo print oversized denim shirt
You may also like...