A State of RARE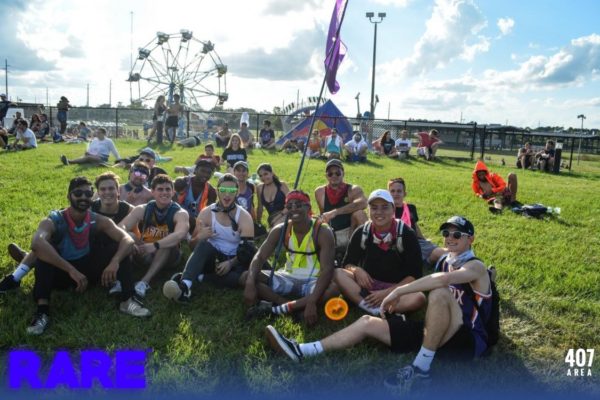 Ready. Set. RARE!
RARE just smacked Orlando in the face with some dirty filthy bass.  No one artist is responsible for the audio assault, but a combination of entertainers is to blame for the alleged acts. On Saturday, October 6, 2018, the Orlando Amphitheater played scene to the deliciously raunchy event, RARE Orlando.  With Carnage as host, a series of acts performed before our eyes in a series of lights, music, and vibrational force.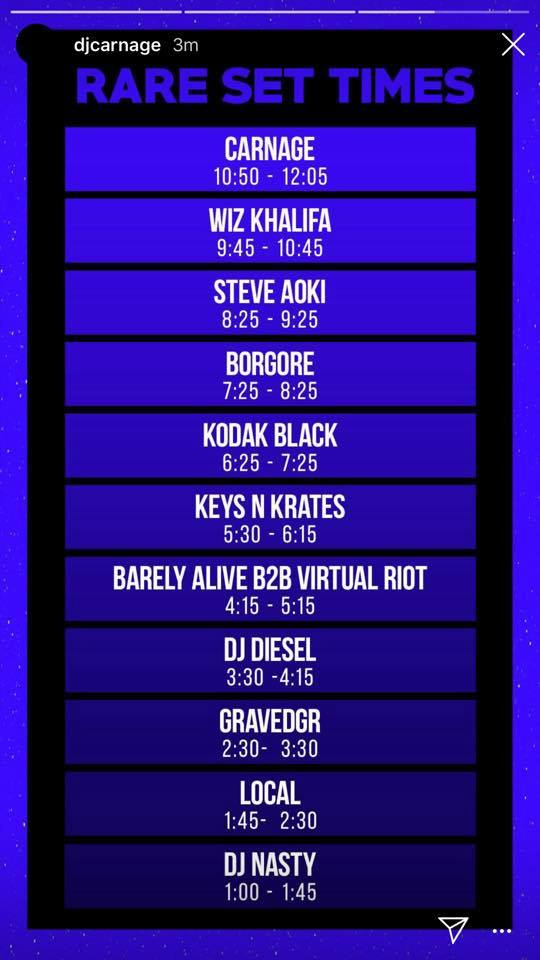 Let's get strait to the beat. The crowd started to fill in during the Barely Alive B2B Virtual Riot set from 4:15 to 5:15. Their head-banging jams were accented by Barely Alive's cassette helmets. Yayy for getting into character!!!
Playing instruments live to a crowd that devours every note will always be a fan fav.  Keys N Krates soaked up the attention of RARE party-goers with their talented delivery of original EDM tunes.
As the farris wheel spun the flute margaritas went down with a Nola hand-grenade taste as Kodak Back rapped in a hot pink attire.  This was Kodak's second show in his home state since getting out out of jail. He brought his young son out on stage to rap for the attendees; talk about a homecoming!!
Borgore raged after. SO HARD. SO NASTY. He navigated us into the darkness of RARE Orlando with hard hitting sounds and visuals.  Holy Borgore.
Steve Aoki was clearly a crowd favorite.  The Orlando crowd's hands waving from left to right noted his deep connection.  He also threw 10 cakes into 10 separate people's faces, which might have also been the reason for such devoted responsiveness. What a sugary sweet sight!
You could barely make out Wiz Khalifa on stage through the cloud of smoke. It felt like everyone at RARE lit up as soon as Wiz took stepped foot in front of us.  He even asked, "Who's smoking weed with me?" as if it wasn't already apparent from the crowd's blaze. "Black and Yellow" was the biggest sing-along, next to "Roll Up" and "Young, Wild and Free."
Carnage finally arose to the stage, as the last act at RARE. "A State of Carnage" burned into our eyes from the flashing visuals. The skulls were also a prevalent image across the LED screen… so freaking cool!  Crazy festival trap music was the unanimous drug of choice.  Talk about addiction.  RARE Orlando was carnivorous as it devoured it's attendees with every single drop. It was truly a rare occasion. For more Carnage annihilation, check out his tour dates > HERE < Cheers!
Tags A State of CarnageBarely AliveBarely Alive B2B Virtual RiotBORGOREcarnageKeys n KratesKodak BackRARE OrlandoSteve AokiVirtual RiotWiz Khalifa
You may also like...