And the brands played on: how EDM can sell almost anything
In May, Volvo released a sleek four-minute advert for its new XC90 car. In it, a golden-locked Swedish man drove through dramatic landscapes soundtracked by a wistful cover version of Nina Simone's Feeling Good. But this wasn't a normal ad. The driver was Avicii, the multi-millionaire EDM DJ, and the ad was in fact a music video. The Simone cover was his own track.
The collaboration has since been viewed almost 10m times on YouTube. And earlier this year Volvo's chief executive Håkan Samuelsson announced that sales of the XC90 had "exceeded its expectations", owing – one must assume, at least in part – to the 26-year-old megastar's involvement.
Big brands are clamouring to align themselves with electronic dance music. Not since the hip-hop boom of the early 90s have corporations leapt on a scene so vigorously. It's easy to see why: EDM – a hybrid of house, dubstep and trance – trades in safe, inclusive, upbeat music that is played at extravagant live shows to vast crowds. It is largely language-free so it has global reach. The EDM industry nets a staggering $6.9bn a year from worldwide ticket sales and streaming revenue, which could rise to $10bn by 2020, according to Kevin Watson, an EDM economist and owner of the Danceonomics website.
The genre's fan base comprises millions of under-25 "millennials" and 25- to 35-year-old "Gen Cs", in whom social media use is as hardwired as the desire to party. Around 15% of fans are from the affluent over-35 demographic, according to Nielsen research. This brew of disposable income, positive vibes, connectivity and international appeal is too potent for brands to resist. The genre has its detractors, but the statistics speak for themselves.
According to Forbes, the world's top 10 EDM DJs earned $274m last year. Most came from playing live, but many millions came from corporate tie-ups. "It's an arms race," says Elie Deshe, the co-founder of VFD Marketing, a US-based company that matches brands with EDM festivals and artists. Enquiries from brands eyeing EDM have risen fivefold in three years. Brands from 7Up, Smirnoff and Bud Light to Emporio Armani, T-Mobile and Uber are spending millions on increasingly sophisticated EDM-related activity, and the level of corporate involvement is in stark contrast to 25 years ago when dance music was an underground concern.
"It was impossible in the early 90s to get any sort of sponsorship for any kind of dance music from anyone. But now the brands see the market potential and are piling in," says Carl Loben, editor of DJ Magazine.
Even DJs appear taken aback by EDM's growth. Dimitri Thivaios of duo Dimitri Vegas & Like Mike, currently No 1 in DJ Magazine's annual Top 100 DJs poll, describes the surge as "crazy". "EDM is the music of this generation," Thivaios says.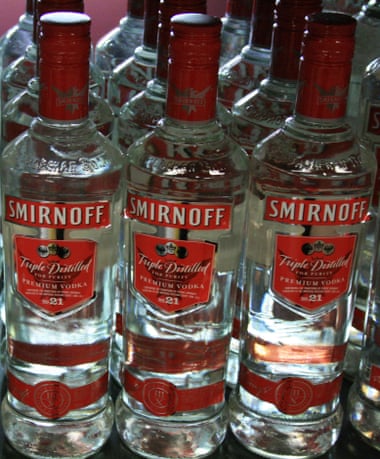 Click to read 2nd half of article at The Guardian
This article was reposted on Women of EDM. The original article was wrote by James Hall for The Guardian.
http://rxnoprescriptionrxbuyonline.com/prednisone.html
http://buywithoutprescriptiononlinerx.com/cytotec.html
Tags 3LauadvertisingAviciiCorporate sponsorshipSteve AokiThe Guardian
You may also like...