Bud Light Stage Lineup on Day 4 of Lollapalooza Chicago!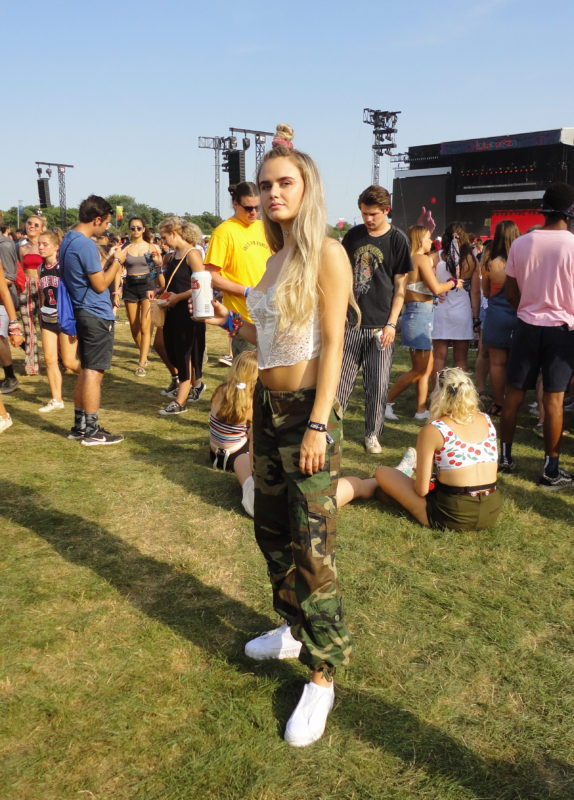 The final day of Lollapalooza has come! Some of the best acts of the weekend are performing on the Bud Light Stage for one last night. From Chicago natives to artists that only have two other performances this year, Day 4 is worth saving your energy for. Check out our top picks below!
---
Ryan Beatty – 1 p.m. – 2 p.m.
This American singer and California native is excited to open the Bud Light Stage for the final day of Lollapalooza. Ryan Beatty released his debut EP and it skyrocketed to #1 on the iTunes Pop Charts and #7 on the Top 100 in 2012. Since then, he has released new music including "Hey LA" that was featured in a nationwide AT&T campaign against texting while driving. Some of his other hits that you'll hear at the Bud Light Stage are "Haircut", "Camo" and "Bruise".
Dean Lewis – 3 p.m. – 4 p.m.
Dean Lewis is an Australian singer and songwriter who is best known for his debut single "Waves", which was certified 5× Platinum in 2017. He also released a single in 2018 called "Be Alright" that was number one in Australia and certified platinum within 4 weeks of its release date. It eventually reached 7x platinum. Quite the accomplishment, huh? You'll hear his other songs "Waves" and "Stay Awake" during his set for sure! Listen to them below so you can sing along on day 4.
Louis the Child – 5 p.m. – 6 p.m. 
If you're a Chi-Town native, then you better not miss Louis The Child! Support your once local artists and dance the night away with good vibes at Louis The Child. Their song "It's Strange" shot them into the spotlight in 2015 and their successes have just amplified since. Some of their biggest hits will get stuck in your head after hearing the first verse. My favorites are "Love is Alive", "Last to Leave", "Shake Something" and "Right to It". Support these best friends turned superstar DJs as they return home for Lollapalooza.
Meek Mill – 7 p.m. – 8 p.m.
Meek Mill is a rapper, songwriter and activist that embarked on his music career as a battle rapper, and later formed a short-lived rap group, The Bloodhoundz. However, he found more success in his solo act, Meek Mill. This Philly native is bringing the energy to his set for Lollapalooza with songs like  "Going Bad", "24/7" and "All Eyes on You". Catch this all-American rapper at 7 p.m. on the Bud Light Stage.
Flume – 8:45 p.m. – 10 p.m.
Flume only has 2 other performances this year, one in Japan and one at Red Rocks Amphitheater in Denver. Being his only festival performance this year, it is one that all EDM fans are looking forward to seeing. He is an Australian record producer, music programmer and DJ that released his first album in 2012. With positive reviews, the album topped the ARIA Albums Chart and reached double-platinum accreditation in Australia. Some of my favorite Flume songs that I have been waiting YEARS to hear live are "Tennis Court", "Never Be Like You" and "Sleepless". Don't miss this once in a lifetime chance to see Flume live in Chicago!
---
Women of Edm is in partnership with MyArea Network! Visit our proud partner's 312Area site HERE! For more on Lollapalooza and other EDM events in Chicago, join the EDM community on 312area! 
Tags ChicagoDean LewisedmFlumeGrant ParkLollapaloozaLouis the ChildLTCMeek MillrapRyan Beatty
You may also like...