Aug. 4, Emilia Ali performs at Lollapalooza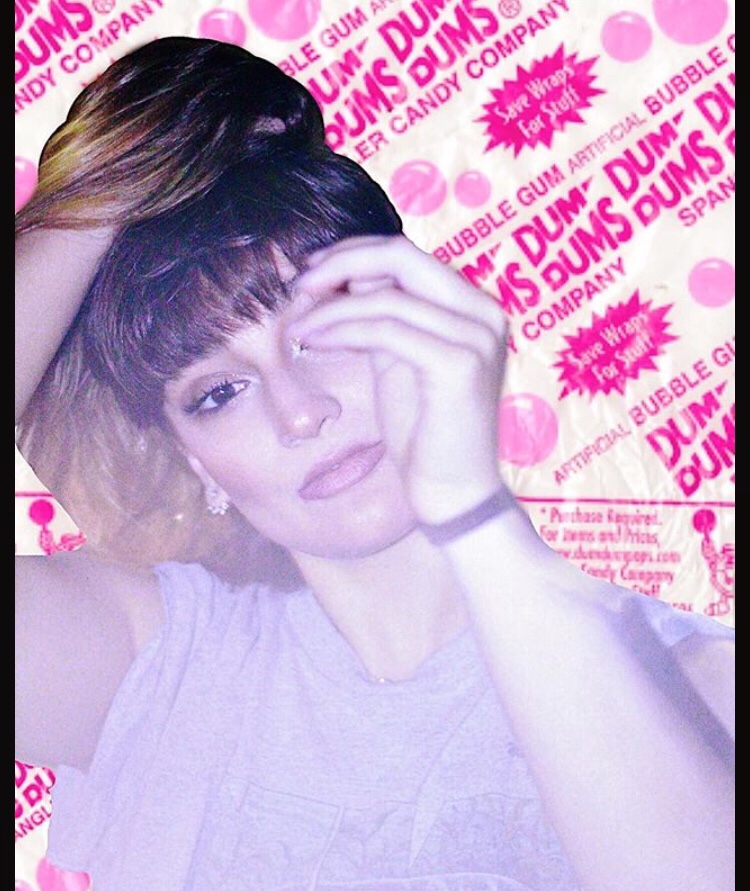 Pop vocalist Emilia Ali, a Berklee student, will perform at Lollapalooza with her band on Saturday, August 4, at noon, on the American Eagle Stage. Ali was featured on VALNTN's hit "Can't Let Go" (14 million+ streams and 100,000+ downloads sold). Her EP Dreamland (Extended) was released through Listen For Pleasure/Capitol Records.
The gig comes through Berklee's Popular Music Institute (BPMI), which gives students important performance experience and prepares them for the evolving music landscape – where festivals are booming. Students also gain experience at each festival handling on-site promotion, production and tour management.
Lollapalooza is one of seven festivals BPMI artists will be appearing at this summer. Others include Osheaga and Outside Lands.
Berklee Popular Music Institute Artists to Perform at Summer Festivals Including
Osheaga, Lollapalooza, Outside Lands, and Music Midtown
Boston, MA. Berklee Popular Music Institute (BPMI) is sending seven up-and-coming artists from the college to perform at popular music festivals in the U.S. and Canada this summer. The program enables students to go from the classroom to the stage in every facet of artist development and touring – important preparation for a performance career. Students will have the opportunity to perform at Lollapalooza in Chicago, August 2–5; Osheaga in Montreal, August 3–5; Outside Lands in San Francisco, August 10–12; and Music Midtown in Atlanta, September 15–16. BPMI artists already performed this summer at Essence Festival in New Orleans; Welcome to Rockville in Jacksonville, FL; and Country LakeShake in Chicago.
Students in BPMI's A&R group reviewed more than 300 submissions and narrowed the field through a combination of factors, including recordings, videos, social media presence, and live audition showcases. They also considered the artist's style of music for genre specific festivals like Welcome to Rockville (metal) and Country LakeShake (country/Americana). The class ultimately chose pop artist Emilia Ali, electro-pop groups luhx. and AJNA, R&B singers Lyric Rachae and Yanina, metal band MDFK, and Americana group Jacksonville Kid to represent BPMI at this summer's festivals.
While most college classes are one semester, BPMI runs on a three-semester, full-year cycle. In the fall semester, the class chooses the artists and splits up into management teams. In the spring they work on artist development, marketing, digital presence, budgets, merchandise, and sponsorships; and in the summer, they rehearse with the artists to prepare them for the festival stage – a much different experience than a club show – and accompany them to each festival to handle on-site promotion, production and tour management.
"We are integrating the academics of a class with the live music industry. When we place an act in a festival slot, the promoter expects the same from us as any of the major agencies," said Jeff Dorenfeld, founding managing director of BPMI. "Students are responsible for finding talent, rehearsing them for the festival stage, travel logistics, executing lengthy contracts, and meeting all production requirements. At the festivals, they are treated like every other artist on the lineup. It's demanding, but the experience is priceless."
---
2018 BPMI 2018 Artists at Upcoming Summer Festivals:
Lollapalooza | Featuring Bruno Mars, The Weeknd, Jack White
Saturday, August 4
Student Emilia Ali made waves in 2016 with her breathtaking vocal performance on VALNTN's international hit "Can't Let Go." The song has garnered more than 14 million streams and sold more than 100,000 downloads. Her 2017 debut EP, Dreamland, debuted at no. 24 on the iTunes Pop Chart and appeared on the Spotify Viral chart in multiple countries. In January, Ali released Dreamland (Extended), featuring "Thick Thighs," through Listen For Pleasure/Capitol Records. Ali's band includes students Vic Hafoka, David Kaminski, and Rhett Randolph.
Osheaga | Featuring Travis Scott, Arctic Monkeys, Florence + The Machine
Saturday, August 4
A Boston-based synth-soul band, luhx. pairs undeniable grooves with melancholic lyrics to create haunting tunes with striking vocals. Composed of alumni Corinne Savage and Collin Keller, and students Elijah Davis and Matthew Chenery, the group has become a must see act, bringing its high-energy, self-designed 3-D multimedia experience to stages from sold-out clubs to intimate living room shows. The band has shared bills with Lido, Los Elk, and Brynn Elliott, and was featured at Spotify's Women in Music Showcase and at a Sofar Sounds event.
Outside Lands | Featuring The Weeknd, Janet Jackson, Beck
August 10-12
AJNA combines the eclectic sounds of indie, electronic, and glitch music to create glimpses of physical reality through sound. Founded by student vocalist and guitarist Felipe Maldonado, the group includes alumnus Tommaso Tadonio on keys and synthesizer and students Zak Icaza on drums, Aaron Kennedy on backing vocals and OP1 sampler, Saguiv Rosenstock on guitar, and Carlo de Biaggio on bass.
Music Midtown | Featuring Kendrick Lamar, Imagine Dragons, Post Malone
September 15-16
Lyric Rachae is an entertainer and singer-songwriter from Atlanta, GA. Rachae attended DeKalb School of the Arts in Decatur, where she studied voice, drama and dance. She has worked with producer Anthony Dent and music executive Ron "Tricky" Montgomery. In 2012 she opened for the Southeast Emmy Awards alongside Jasmine Guy, and wrote the theme song to short film What About Us, starring Guy. Rachae attends Berklee as a full tuition City Music Scholar.
BPMI is an immersive education program at Berklee that takes students from the classroom to the festival stage. Under the guidance of Dorenfeld, former manager of the band Boston, and Jeff Apruzzese, former bassist of Passion Pit, the students work in all facets of the music industry, including A&R, artist development, recording, booking, promotion, social media, sponsorship, and live shows. BPMI's label HRR has released 18 albums since 1995, including Shekinah: 13 Artists, distributed by Epic; Apollo Sunshine's second CD, co-released with spinART; Dorm Sessions 1-12; and Under the Influence. Many up-and-coming artists have appeared on HRR albums, including Annie Clark (St. Vincent), Christopher Barnes (Gem Club), Shea Rose, Nini & Ben (HAERTS), Big D & the Kids Table, and members of Passion Pit (as the Peasantry). The label presents events and artists in the Boston area and at some of the music industry's largest festivals, including Lollapalooza (Chicago, Chile, and Brazil), Osheaga, and SXSW. The label also serves as a springboard for careers in the music industry. HRR/BPMI alumni have gone on to work at Interscope, Capitol, DreamWorks, BMG, Universal,Warner Music Group, Live Nation, AEG Live, YouTube/Google, CAA, ICM, Paradigm, WME, Billions, Snapchat, Lincoln Center for the Performing Arts, Red Bull, Spotify, Stem, Republic, Red Light Management, Songkick, and C3.
You may also like...