Bud Light Stage Day 3 ~ Lollapalooza!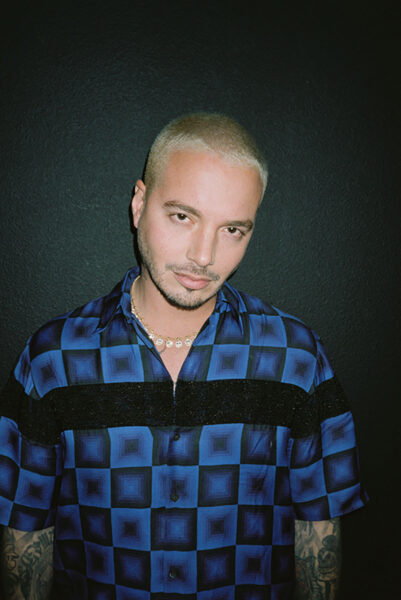 The Bud Light Stage on Day 3 of Lollapalooza is bringing you the biggest names in music!
From hip/hop and R&B Allstars to one of the biggest names in Puerto Rico's music industry, Day 3's lineup is exciting for all of us that are lucky enough to attend. Check out these talented artists as they take the Bud Light Stage by storm at Lollapalooza.
---
Sam Fender – 1 p.m. – 2 p.m.
As a 23-year-old musical sensation, Sam Fender is excited to be taking the stage in Chicago to start off Day 3 of Lollapalooza. He is an English singer and songwriter who was named one of BBC's Sounds of 2018 when his career first started blossoming. Many of you e-sports players may recognize his song "Play God" from FIFA 19, where it was featured. He plays alternative rock and some of his other songs you may recognize are "That Sound" and "Dead Boys" from his album Hypersonic Missiles that premiered earlier this year.
Bad Suns – 3 p.m. – 4 p.m.
Are you into alternative rock or pop-rock? Well, then you've probably heard of Bad Suns and you definitely already know that they're playing Lollapalooza. But, for those of you who aren't all that into the genre but want to hear some new artists play in Chicago, Bad Suns is an American rock band whose performances have been labeled "can't miss" productions. The band has four members: Christo Bowman, Gavin Bennett, Miles Morris, and Ray Libby. After releasing their debut album "Language & Perspective" in 2014, their career has bloomed in a major way. Some songs you might recognize during their set are "Cardiac Arrest", "Daft Pretty Boys" and "Away We Go". Stop by the Bud Light Stage for more on Day 3 of Lollapalooza.
6lack – 5 p.m. – 6 p.m.
Calling all of Hot-lanta to the Bud Light stage at 5 p.m. on Day 3 of Lollapalooza! An Atlanta native takes the stage as his career continues to flourish in 2019. Ricardo Valdez Valentine, also known by his fans at 6lack is a rapper, singer and songwriter that has shot into the limelight over the past two years. After releasing his debut single "Prblms" in 2019, 6lack has gained notable recognition. Some songs you can be sure to hear at his set are "Pretty Little Fears", "Imported", and "Free" off of his album "Free 6lack".
Tenacious D – 7 p.m. – 8 p.m.
Did you know that Jack Black was in a band? I sure didn't, until now! Jack Black and Kyle Gass have teamed up to bring their fans a musical experience of a lifetime. This comedy rock band formed in Los Angeles when its members were at The Actors Gang Theater Company. They got the band name, Tenacious D from an NBA sportscaster, Marv Albert and his use of the term "tenacious defense". Laugh until your dies ache at Tenacious D, live in Chicago on August 3rd.
J Balvin – 8:45 p.m. – 10 p.m.
If you're Columbian then you've been waiting for this day for a minute now, J Balvin is scheduled to close Day 3 of Lollapalooza. This reggae nation and Latin pop artist has taken the world by storm this year. He was born in Medellín, Colombia but when he turned 17 he moved to the US to pursue a career in music. When he moved to Oklahoma and then New York to learn English his music was greatly influenced by both areas. Some of his most popular songs are "Mi Gente", "X" and "Con Altura".
For more on Lollapalooza and other EDM events in Chicago, join the EDM community on 312area!
MyArea Network is a participant in the Amazon Services LLC Associates Program, an affiliate advertising program designed to provide a means for sites to earn advertising fees by advertising and linking to Amazon.com.
Tags Bad SunsBud Light StageBud Light Stage Day 3 ~ Lollapalooza!J BalvinJack BlackLollapaloozaRicardo Valdez ValentineSam FenderTenacious D
You may also like...