Catch BØRNS at Lollapalooz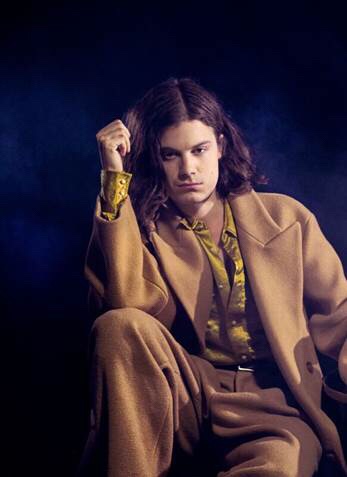 Catch BØRNS at Lollapalooza – Friday, August 3.
Soon after moving to Los Angeles at age 21, BØRNS connected with producer Tommy English through a mutual friend and started working on his 2014 debut EP, Candy. His debut full-length Dopamine was released in the fall of 2015 to rave reviews with the Associated Press calling it "some of the most heartfelt electronic-based music in recent memory," while Spin noted that BØRNS "writes brilliant pop songs that worm their way into your heart in an instant."  Following the smash success of platinum-selling single "Electric Love" BØRNS has performed at major festivals in addition to headlining a sold-out theater tour in 2016. BØRNS released his sophomore album Blue Madonna on January 12th on Interscope Records and followed that up with a sold out North American headline tour. After Lollapalooza BØRNS will play Osheaga and Outside Lands festivals before embarking on another headline tour this fall which will include stops at The Ryman in Nashville, Radio City Music Hall in NYC and The Greek in Los Angeles.
You may also like...