#colorset EDM Style Guide by LIV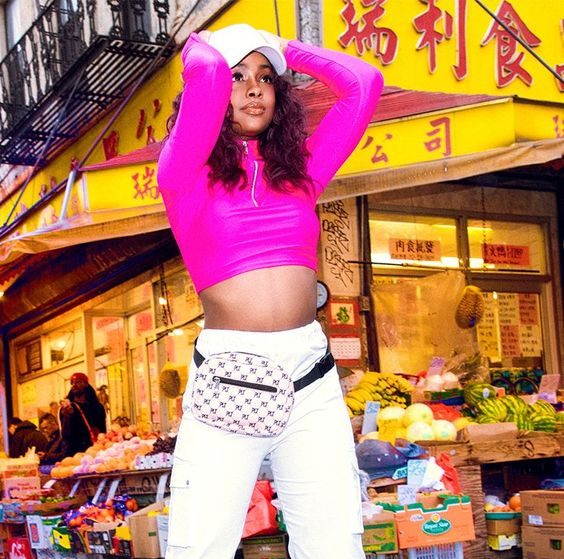 Wassgud my friends?? Liv here with your EDM Style Guide.
#COLORSET edition.
We all love a good ol' aesthetically pleasing photo and when it comes to fashion, color is one of the best ways to not only express your mood but also set yourself up for one dope looking photo. After all, you are a walking brand whether you know it or not 😉
The key to these outfits are the colors.  Check out which VYBE you're feeling and let me know your favs!
YELLOW MELLOW BB
This chicka sits under the shaded rays enjoying the music from afar until her jam comes on. All yellow can be overwhelming but that's what accessories are for! Pair all this yellow with some black matching accessories like this black hat & clutch!

Square Yellow Framed Sunglasses $17.67 – The perfect addition to any look and we are loving this style.
Mustard Ribbed Square Neck Thong Bodysuit $15.00 – This simple mustard bodysuit is perfect for styling under anything. Featuring a mustard ribbed material and a square neckline, wear it with a denim mini skirt and lace-up trainers for a cute off-duty look.
Mustard Faux Suede Lace Up Mini Skirt $25.00 – In a mustard faux suede material with a lace up front and pocket details – this mini skirt can be dressed up or down. Team it with a slogan tee, a matching faux suede jacket and heeled boots.
Gold Coin Chunky Chain Necklace $12.00 – Elevate your #OOTD with this statement necklace. Featuring a chunky gold chain with coin pendants and adjustable sizing, what's not to love?
Basic Black Straw Fedora Hat $24.95 – Prepare you for the perfect beach day with the Basic Black Straw Fedora Hat. Made from a straw construction, this fedora-style hat boasts a ribbon with bow detail, wide brim, and a pinched crown.
Black Small Chain Bag $18.00 – A small black bag is perfect to keep all your going out essentials in for the weekend. Featuring an envelope style with a magnetic clasp and a detachable chain strap, style this with any look.
PEARLY WHITES
Sassy retro queen over here. Wow your crowd with the all white get up. Make sure to let the pants rest on your waist so you can show off your tan hips 😉

Doll Slogan White Jersey Rib High Rise Thong Bodysuit $25.00 – Stay bang on trend in this super cute doll bodysuit.
White Racer Sunglasses $12.00 – Sunglasses are now the accessory of the year and we are obsessing over this racer style. Featuring a white racer frame and black lenses.
White Pocket Detail Cargo Trousers $42.00 – Cargo trousers are now the must-have trend for this season and this white pair are an essential. Featuring a white cotton material, an elasticated waistband and pocket detailing, team them with a white crop top, clear strap heels and layered jewellery for a look everyone's loving.
Rose Gold 120mm Hoop Earrings $6.00 – In a dreamy rose gold, these hoop earrings with a 1200mm diametre are perfect for your every day looks.
White Sundial Chain Belted Fanny Pack $25.00 – Thinking of going hands-free on your brunch date with the girls? This belted fanny pack has got you covered girl. It features a gold belted chain wit ha white envelope bum bag attached and a gold sundial design on the front, team with a boxy blazer and cycle shorts for an on-trend look that will get you noticed.
RED HOT PEPPER
All red? ~you're feeling spicyy tonight. Go for the unitard or break it up in the cutoff tee & hip hugging biker shorts. Either way top top this outfit off with some understated jewelry and a fanny pack to come in looking hot as a red pepper.

---
Get ready, set & GOOO get those photos babes!!
w/ <3,
L!V
---
Tags #COLORSET#colorset EDM Style Guide by LIVEDM style guideEDM Style Guide by LIV
You may also like...