Day 4 ~ Lollapalooza 2019 with Kasey Musgraves, Ariana Grande and More on the T-Mobile Stage in Chicago!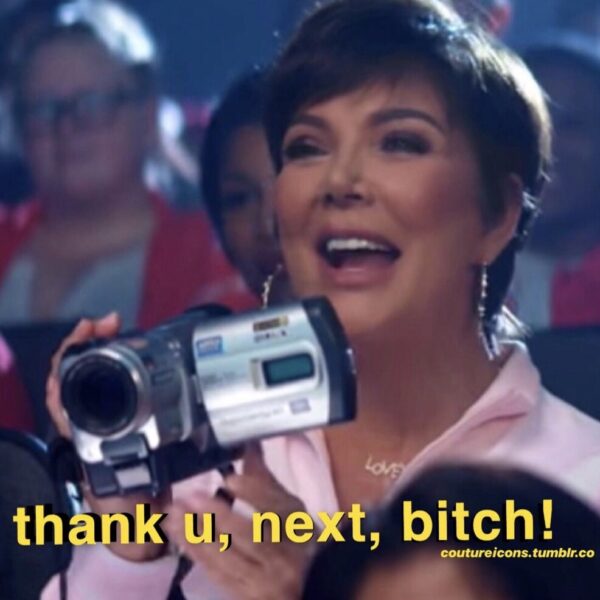 The T-Mobile Stage on Day 4 of Lollapalooza Chicago invites the biggest pop icon of our generation to take the stage and close out the festival. Thank you, next b*tch!
But there are other incredible artists taking the T-Mobile Stage by storm on Sunday. Check out the full lineup of artists below!
---
Wilderado – 12:45 p.m. – 1:30 p.m.
Wilderado, which used to be named Bird Dog, is an American folk band that is due to take the T-Mobile Stage to open day 4 of Lollapalooza. Now signed to Bright Antenna Records, the band released their first EP in 2016 called Misty Shrub and then quickly released another later that year titled Latigo. You'll hear songs from both albums including "Rubble to Rubble", "Morning Light" and "Talking about Love to a Cigarette" during their set during Lollapalooza.
J.I.D. – 2:30 p.m. – 3:30 p.m.
J.I.D. is an American rapper, singer and songwriter that is part of the musical collective called Spillage Village. The group was founded by EarthGang in 2010 and continues to bring incredible artists into the spotlight like Hollywood JB, JordxnBryant, and 6lack. During his set at Lollapalooza, you'll hear some of his greatest hits like "151 Rum" "Off Deez" and "Off Da Zoinkeys".
The Revivalists – 4:30 p.m. – 5:30 p.m.
This American rock band from New Orleans is going to knock your socks off during day 4 of Lollapalooza. The original bandmates have remained loyal since they formed in 2007. The bandmates are Ed Williams, David Shaw, Zack Feinberg, Rob Ingraham, George Gekas, Andrew Campanelli, and Michael Girardot. However, in 2017 they added Paulet, or "PJ", Howard into the lineup on drums and percussion. Some of their most popular songs are  "Wish I Knew You" "You and I" and "Next To You" so catch them at the T-Mobile Stage!
Kacey Musgraves – 6:30 p.m. – 7:30 p.m.
Kacey Musgraves is an American singer and songwriter that gained a fan base from USA Network's Nashville Star program in 2007 where she placed seventh. Since her career blossomed in 2007 she has won six Grammy Awards, four Country Music Association Awards and three Academy of Country Music Awards. You'll hear her most popular songs  "High Horse", "Butterflies" and "Rainbow" at 6:30 p.m. on Day 4 of Lollapalooza.
Ariana Grande – 8:30 p.m. -10 p.m. 
Thank you, next! Ariana Grande has had the most incredible year of her career thus far in 2019. With the release of two albums in 2018, she has taken the US by storm and had over 50 shows throughout 25 different cities this summer. On day 4 of Lollapalooza, she takes the T-Mobile Stage to close out the entire festival and is likely to have one of the largest crowds. You can look forward to hearing this little powerhouse sing "God is a Woman", "Thank You, Next" and all of her other top 100 hits. This is THE can't-miss set of the weekend.
---
---
Women of Edm is in partnership with MyArea Network! Visit our proud partner's 312Area site HERE! For more on Lollapalooza and other EDM events in Chicago, join the EDM community on 312area! 
Tags 6lackAriana GrandeChicagoCountryFolkJ.I.D.Kacey MusgravesLollapaloozaRock BandT-Mobile StageThank You NextThe RevivalistsWilderado
You may also like...