Buku Arts + Music Festival 2019 – New Orleans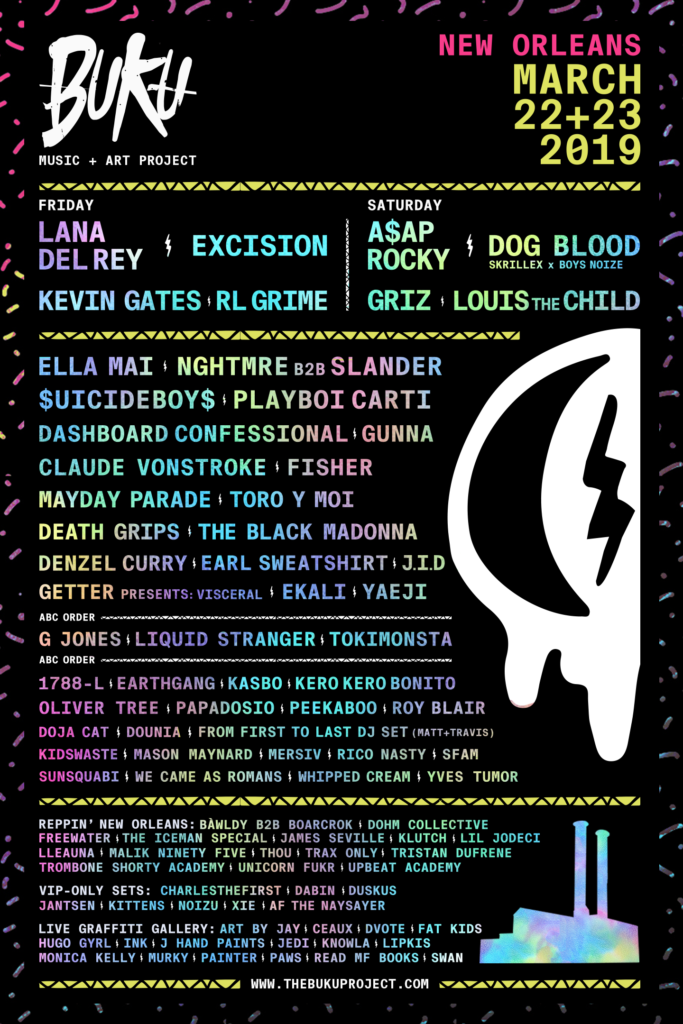 Buku is a New Orleans playground. The lines between fan and performer are blurred. Am I looking at art or sitting on it? Does it even matter? Let go and immerse yourself in: Bukulture. Music and Art Feel Different Like This.
With four main stages this festival brings New Orleans culture to life. The four stages are:
POWER PLANT
Buku's Main Stage, named after the broken down Market Street Power Plant that looms behind it.
FLOAT DEN
Located in a Mardi Gras Float Manufacturing Warehouse, festival attendees are transported to an experience only possible in New Orleans.
THE WHARF
Returning in 2019, reimagined with massive production and a larger capacity, The Wharf 2.0 is Buku's Riverside Stage Experience.
BALLROOM
The Indoor Ballroom is like a music venue transported itself onto the festival grounds, featuring wrap-around balcony viewing.
SWITCHYARD
Experience the Switchyard at Buku 2019, including bigger sets and a new art experience.
Grab your tickets here to be teleported into Bukulture this March 22nd and 23rd.