Mystery Ghost Headliner Presents Ritual | MMW 2019
A mystery ghost headliner presents Ritual at The Hangar on Wednesday March 27th. But I'm wondering if it's really a mystery headliner or if it's the only DJ with a ghost logo? Because Ghastly has his logo on the flyer alongside the other artists in attendance. Those artists include Habstrakt, Sikdope, Moksi and Blanke. Stay tuned for the announcement of the headliner! We'll see if my predictions come to fruition.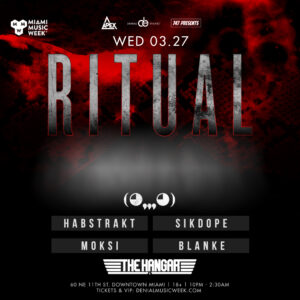 Grab your tickets here!