Lollapalooza 2018 Chicago Fashion
Lollapalooza brings THOUSANDS of people to Chicago each year for it's annual celebration of music. Along with great tunes, comes trendy summer fashion. Tie dye shirts, camo print, waist bags, body glitter, sequined sparkles and colored lense sunglasses, the brilliant variety of styles captured our attention! #fashion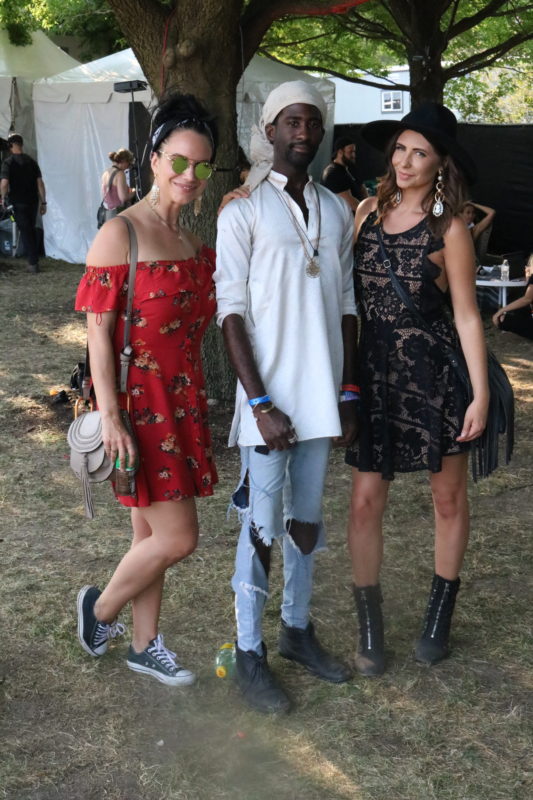 Love this trio for their largely contrasting styles.  Each wearing totally unique fabrics, patterns, colors, head to toe accessories, and even their expressions for this quick pic!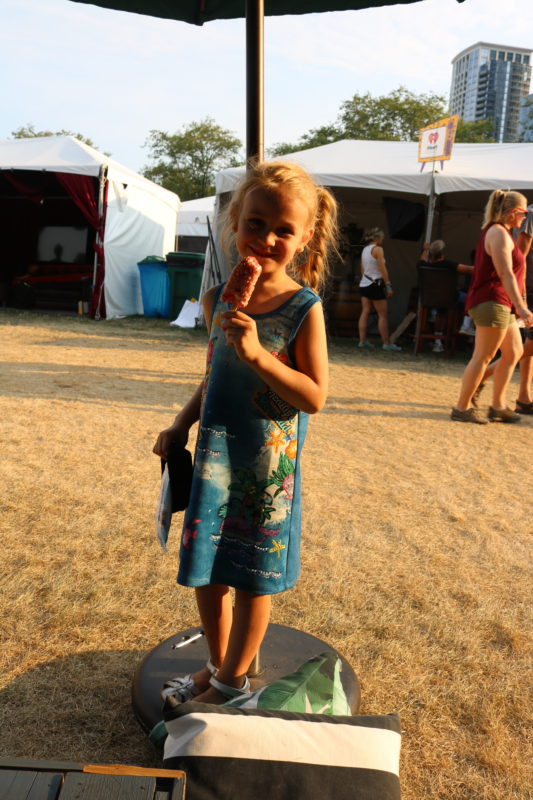 Today in Micro-fashion!  This cutie pie has the complete summer combo with mermaid dress, silver sandals, side braid, & we can't forget her most important accessory: a pink sprinkle Popsicle!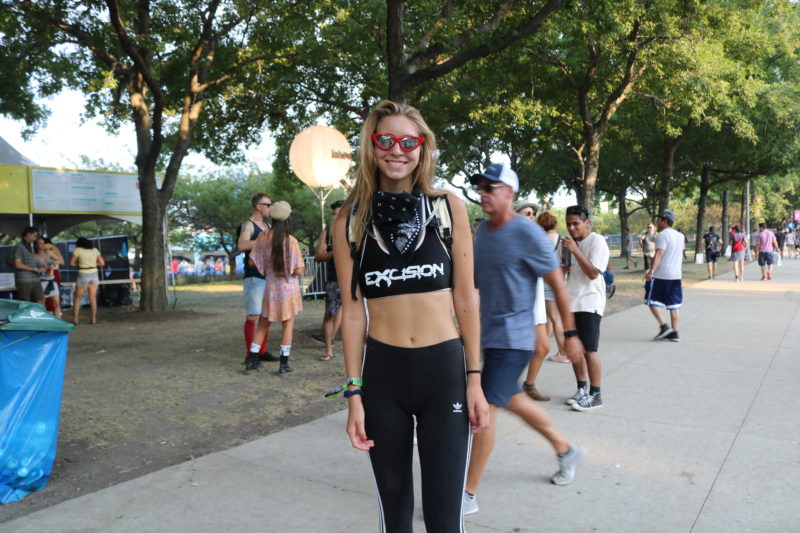 Rocking abs and Excision in this sporty two piece!  Matching black and white top, bottom, and handkerchief ties everything together, with a nice pop of red up top to shade the bright Chicago sun.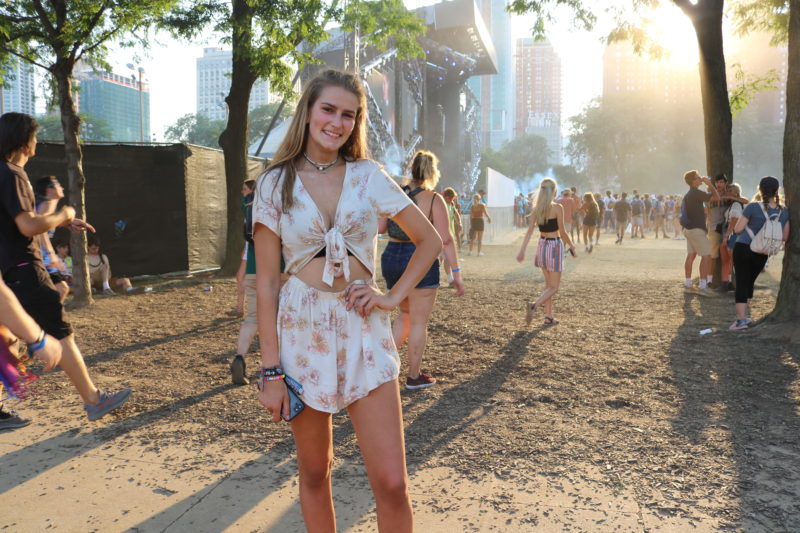 Nothing says "summer" better than a white floral romper!  Staying cool is key on these hot hot hot Chicago August days.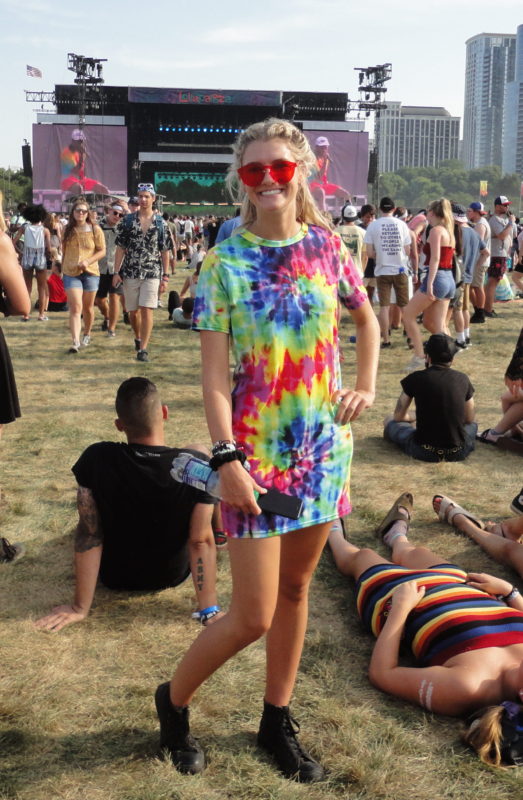 This Flower Child is channeling the 60's in this over sized tye die t-shirt dress. The style is still so trendy, even Tyler the Creator is on screen wearing similar bright colors!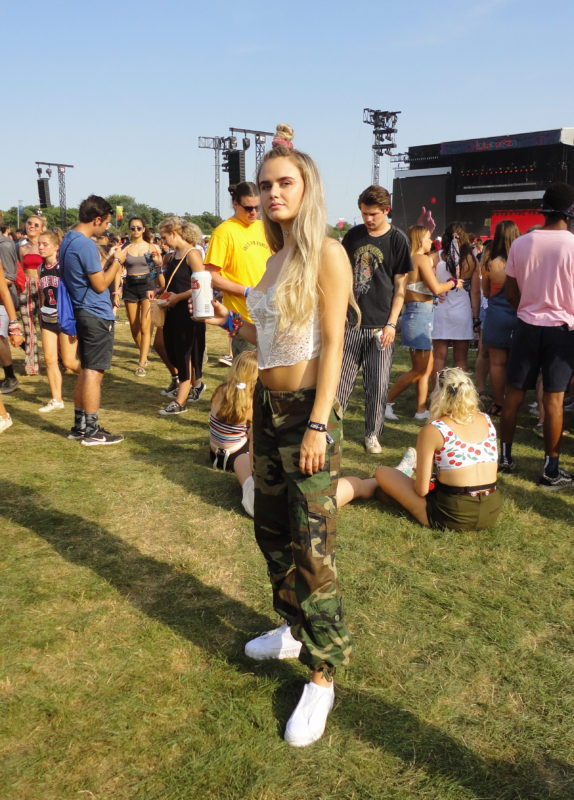 This chick looks BA in these camo pants and top knot.Love the contrasting lace top to soften the look.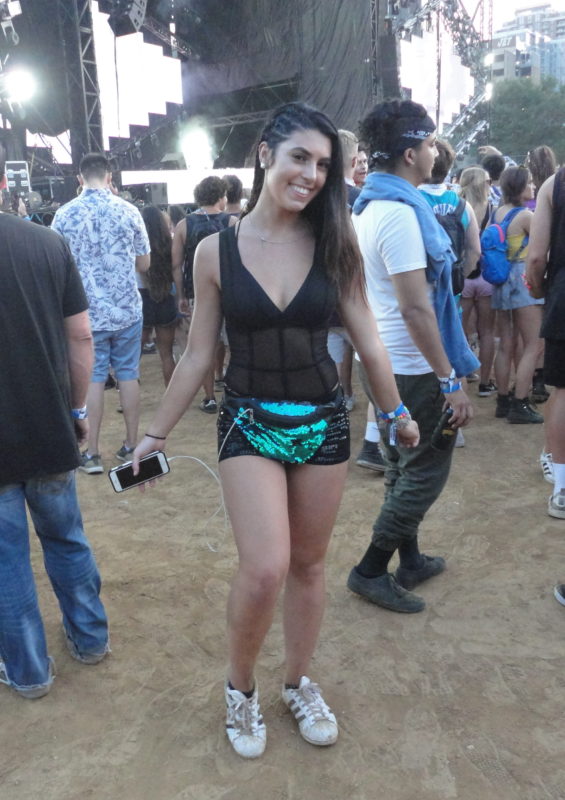 Say YES to mesh! Also, this sequin fanny pack should be re-named, "the festival purse." It's perfect for carrying belongings while dancing!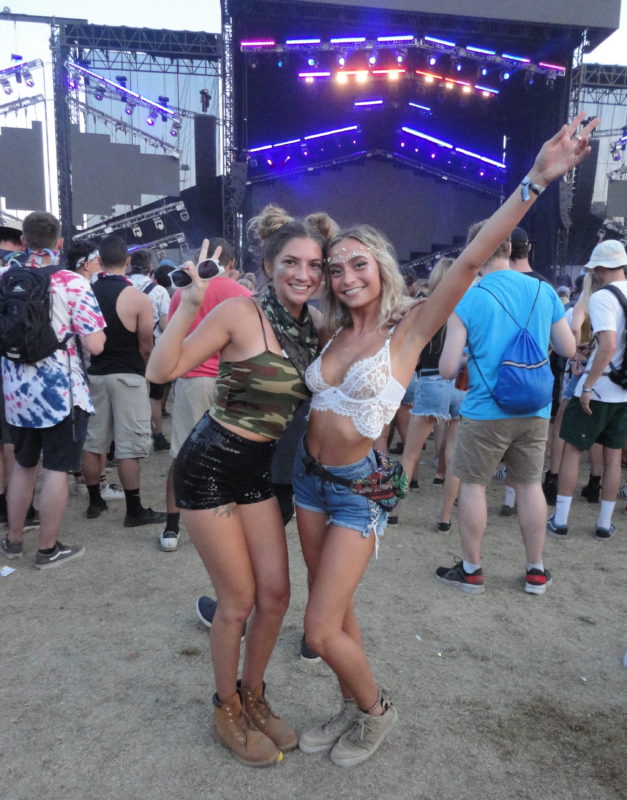 These babes aren't messing around with the heat in these shorts and straps. The boots and jeweled head piece are a festival favorites as well.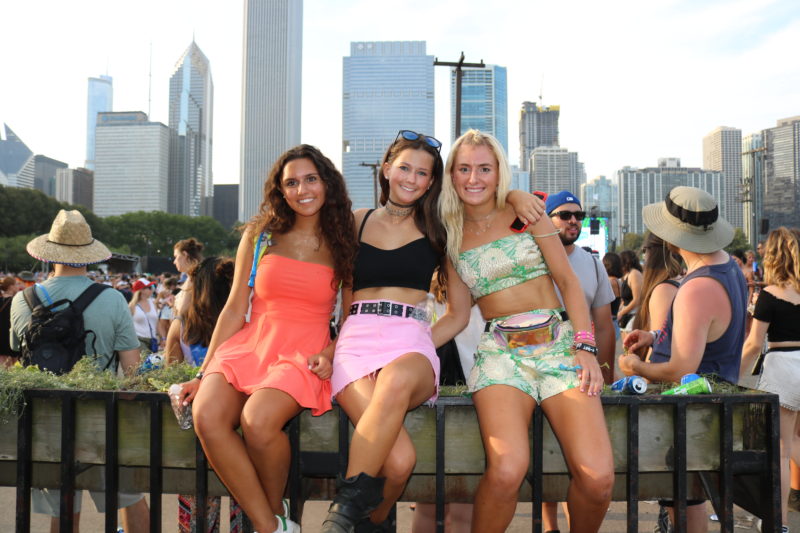 Body glitter always enhances festival attire. This trio is sparkling in gold as the pose in front of the Tito's Stage.
---