Heat Wave ~ EDM Style Guide by Liv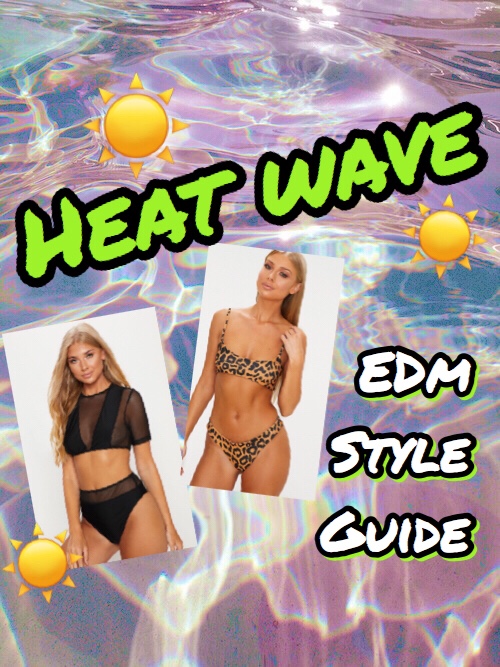 Ayoooo, Liv here with your EDM Style Guide
#HEATWAVE Edition.
Fun fact: It reached 120 degrees Fahrenheit in Los Angeles this past week. No a/c like me??? Need to get out of the house?? Too hot to think of what to wear? I got you babes. Here are some of my fav POOL PARTY outfits that are perfect for this hotta than evaa weathaa each inspired by these songs. Let me know which VYBE your feeling!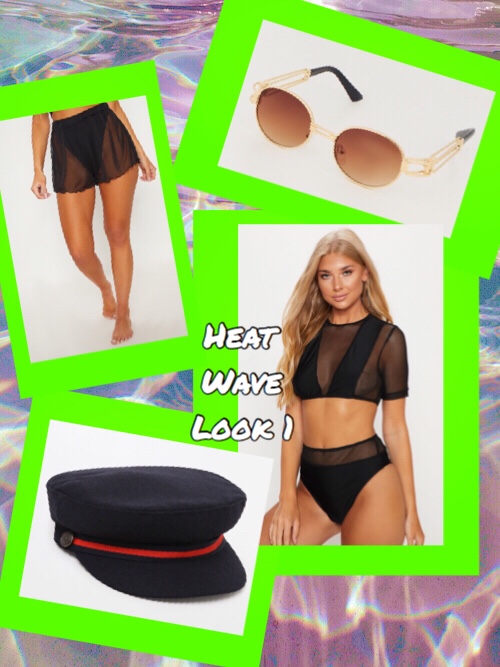 Mesh is honestly the best when it comes to beating the heat. Accessorize with a chain belt & your fav gold sunnies to pull it all together. Pair this red detailed hat because with this heat, your hair just don't care anymore babes.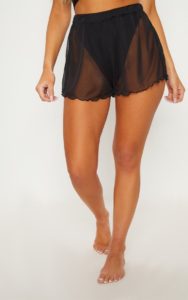 Black Mesh Beach Short – Mesh is a must have when it comes to beach cover ups and we are loving this style. Featuring a black mesh fabric with an elasticated waistband, style these shorts with your fave bikini.
---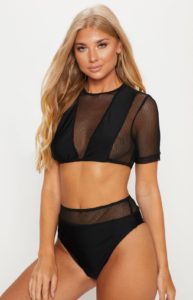 Black Minimal Cover Mesh Short Sleeve Bikini Top – Swimwear season is here and we are obsessing over this bikini top. Featuring a black fishnet mesh fabric with opaque block covers, team it with the matching bottoms for the ultimate pool party look.
---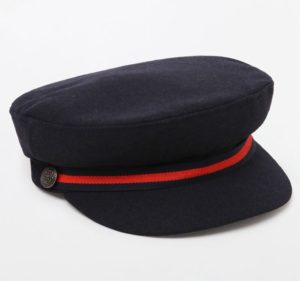 LA Hearts Nautical Baker Boy Hat – The Nautical Baker Boy Hat by our very own LA Hearts is the finishing piece to your nautical inspired look. This cap boasts a short curved brim and striped ribbon accent with metal hardware.
---
Gold Oval Metal Frame Sunglasses – Finish off your ultimate style with these gold oval metal frame sunglasses. A must have finishing touch to take your look to next level lit.
---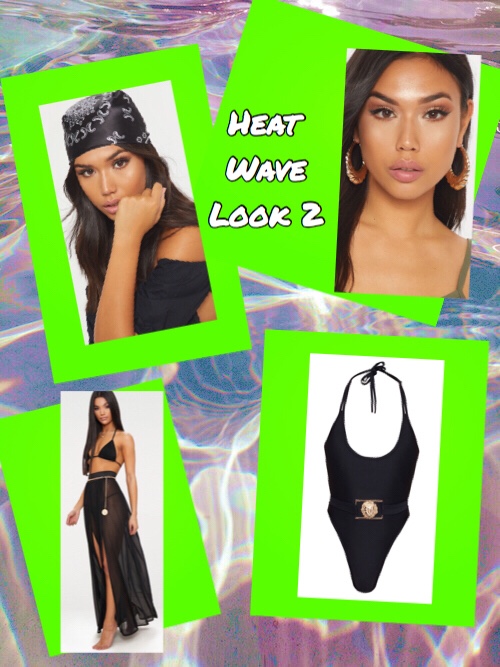 Sass it up at while you strut your stuff in this all black combo topped off by the extremely trendy bandana. The gold lion belt claims attention so make sure you keep it shown. Tuck these mesh shorts into the belt & match it with some fun hoops to sway in the rooftop's brilliant breeze.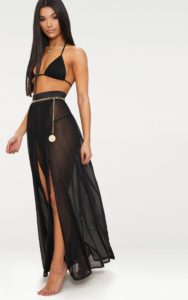 Black Mesh Maxi Skirt – Channel ultra-cool vibes in this dreamy sheer mesh maxi skirt. With a waist cinching elasticated waistband and all over peekaboo mesh fabric, this ultra-feminine skirt makes a serious statement. Team over a sleek bodysuit with some metallic heels for a lust-have finish.
---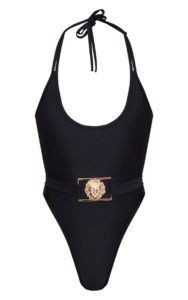 Black Lion Belted Swimsuit – Girl get ready for the vacay season with this swimsuit. Featuring a black material with a super flattering fit and a lion buckle belt detail in a halterneck design. Style this swimsuit with your fave sunnies for a poolside look to die for.
---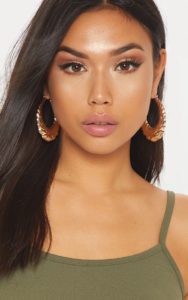 Gold Detail Hoop Earrings – Hoops are perfect to elevate any look girl. Style these gold detail hoops with any day or night look for a look we are loving.
---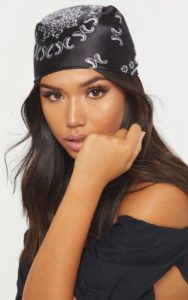 Black Paisley Printed Head Scarf – Go for grunge vibes with this totally versatile head scarf. Featuring a black paisley print fabric, you can tie this head scarf if any way to suit you. Style it with your festival look or wear it for everyday casual vibes.
---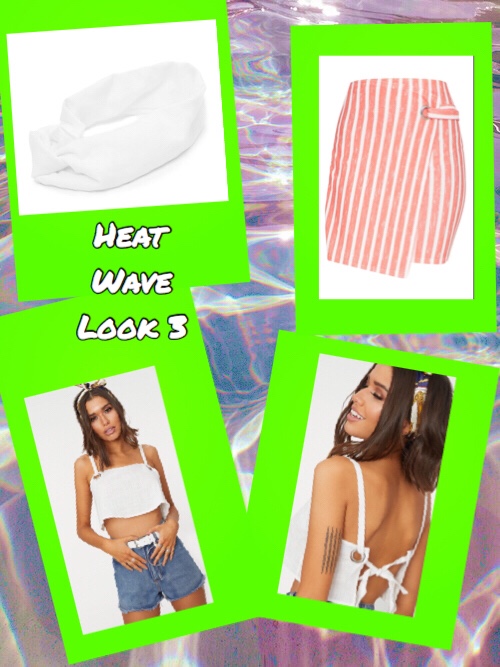 Don't plan on jumping in that pool? Don't sweat it ~literally~ by wearing a backless crop top & tying your hair up in a loose up-du accompanied by this classic white headwrap. #winning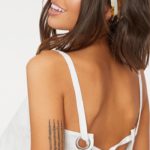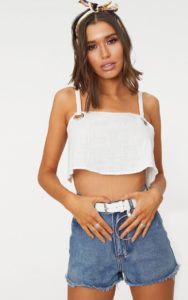 White Linen Ring Detail Open Back Crop Top – Featuring a white lightweight linen fabric with ring detailing on the front and at the back with a cute bow tie, this crop top is perfect for the warmer days. Style it with some cute denim shorts and lace up sandals for a killer look that we are crushing on.
---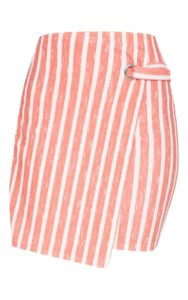 Red Wrap Over Front Stripe Skirt – Stand out stripes are a perfect addition to your wardrobe girl. Featuring a wrap front, eyelet and strap detailing and constrasting stripes, style with a white baggy bardot top and strappy white sandals and hit the festivals with your girlies.
---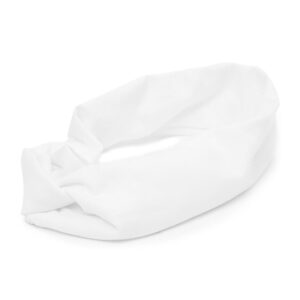 Wide Jersey Knotted Headwrap – Fear no bad hair day. This twisted headwrap can fix even the worst of hair days. The wide, stretchy white headwrap twists in the front to form a cute turban-like knot.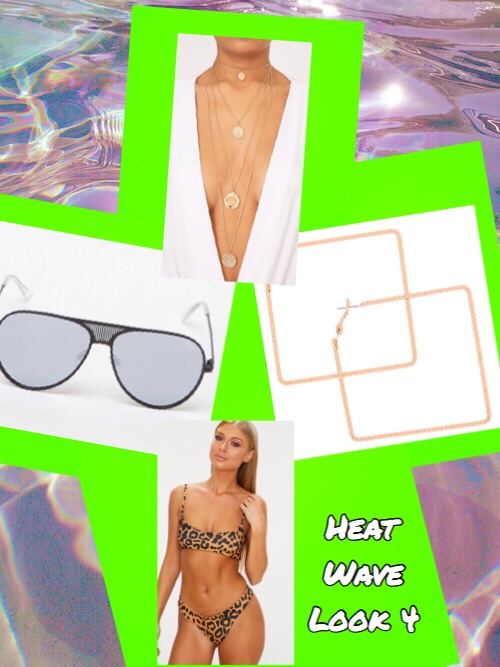 ITS HOT. & girl i feel you. You choose the Highlight room to go dance the day away under the sun accompanied by the lush escape of cool pool water. Throw on an all black headwrap & this fun cheetah print swimmie so you can jump in worries free. Tip: Dress up your swimmies with some fun jewelry to make a simple outfit wow the crowd.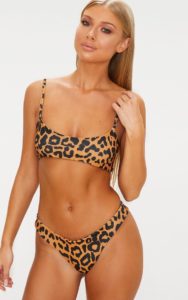 Orange Cheetah Print Bikini Bottom – Get ready to slay this vacay girl with these smokin' hot bikini bottoms. Featuring a cheeky thong cut in an orange cheetah print, match with the co-ordinating top to complete the look.
---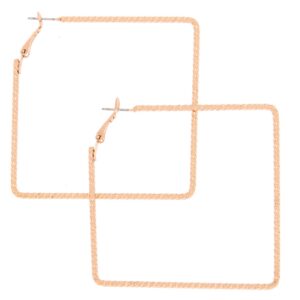 Rose Gold 60MM Textured Square Hoop Earrings – These earrings add a unique twist to the classic hoops we all know and love. The hoops are a square shape and have a textured finish for a trendy look.
---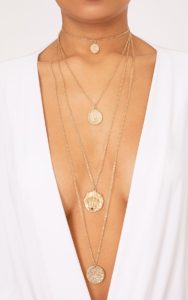 Gold Multi Layered Lion Necklace – Featuring a multi layered design and lion pendant feature, this accessory is the perfect piece to finish off any look.
---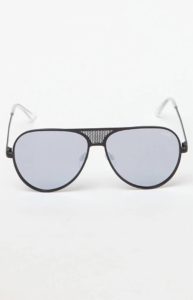 Quay x Kylie Iconic Black Sunglasses – Australian brand Quay teams up with Kylie Jenner to deliver the Iconic Black Sunglasses for their #QUAYxKYLIE collection. The classic aviator style gets a major update with features that include an oversized frame, mesh accent at the bridge, and flat reflective lenses.
Quay x Kylie Sunglasses $52.50
---
Get out there and takeover the scene cuz you be looking prestinee 😉
w/ <3,
L!V
---
You may also like...