Hippie Sabotage Interview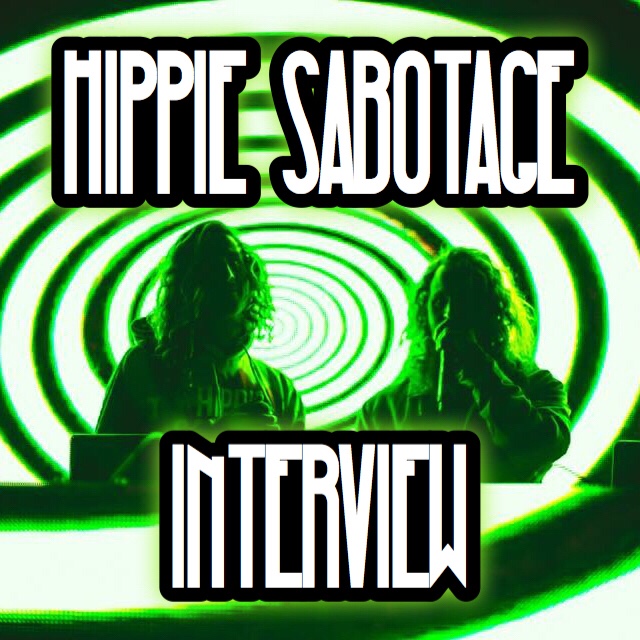 On Facebook, you'll see in their 'About' section: Two brothers who make music. Hippie Sabotage is just that. Yes they might be high on tree, but they are also high on life. Jeff and Kevin Saurer were a breath of fresh air to meet with at Lollapalooza earlier this August in Chicago, Illinois. Their laughter, close bond, connection with fans, and friendliness made this one of the most enjoyable interviews to date.
If you Google Hippie Sabotage, you'll probably come across headlines from a fight they were in with stage security at What the Festival, back in 2016. Not gonna lie, that fiasco was a bit of a turn off, though our on site interview made me appreciate them and respect was gained. I am so thankful for this opportunity to speak with the brothers because they made me a stronger believer of their lifestyle and faith in music. I also loved hearing about their family, and you will too once you read Hippie Sabotage's interview below. If you haven't seen them live, you aren't living. Check out their tour dates listed at the end. 🙂✌🏻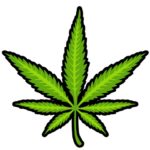 A. Re: Hey There, I'm A. Re with Women of EDM and I'm sitting back stage at Lollapalooza with Hippie Sabotage. What's up guys?
Kevin: Hey Hey!
Jeff: What's going on!?
A. Re: You were just saying you threw out your shirt to the crowd during your set?
Kevin: Yes I did.  I'm shirtless taking all these pictures
A. Re: Kevin is sitting here with no shirt, that's all right though.  Jeff, what are you wearing?
Jeff: I've got a tie dye Alison Wonderland shirt on that I got from the Venice Beach Boardwalk.
A. Re: Oh no way, do you shop a lot on the boardwalk?
Jeff: Always. All of the clothes we wear during the sets are bought from the boardwalk from this specific old lady who has a shop, and she's very nice.
A. Re: So you guys are loyal customers.
Kevin: She knows my name now.  She's like, "Oh you're Kevin!" It's sort of weird because she has a twin sister, and they're like each 70 years old so it's hard to know which sister it is.
A. Re: Do they mess with you??
Kevin: I don't know if they're messing with me…
Jeff: But they get us to buy a lot!
Kevin: So they're amazing sales people.
A. Re: We're at Lollapalooza and I've seen you before, like at Sunset Music Festival and different EDM fests, Do you feel a difference in the vibe here because this is a multi-genre festival and not just electronic dance?
Jeff: Yeah, 100%.  They try to incorporate a lot of things and sometimes these big festivals bring in a bigger fan base.
Kevin: Because it's multi-genre it gives a wide pallet, a music pallet, of things that we are able to do. Like Jeff playing guitar for the first 15 minutes.
Jeff: Super good opportunity for us, for sure.
A. Re: Since there is such a wide demographic of people here, do you ever look up and go, "Wow, I didn't realize I have these types of listeners?"
Jeff: 100%, shocks us every time.
Kevin: Honestly, our audience has always been mad diverse; all different types of people from everywhere. I mean it's shocking, like the amount of people that show up. But in terms of who's in the crowd, it looks like some Hippie Sabotage fans to me, because it's everybody, you know?
A. Re: Yeah, you can spot a Hippie Sabotage fan…
A. Re: How did it go when you played your new track today?
Jeff: It went great. I wasn't going to play it and Kevin convinced me to do it 10 minutes before the show.
Kevin: I feel like we might need to work on the call and response part for the second drop but the first drop went incredible.
Jeff: Yeah, super happy with it.
A. Re: What does that mean, call and response?
Jeff: We do like a chant, where we go back and forth with the crowd. And it sort of just failed today.
A. Re: Oh no!
Jeff: Yeah we'll just keep playing the beat over and over at shows…
Kevin: We'll figure it out one way or the other.
A. Re: Besides when you do the call and response, how do you feel a connetion when you're preforming live?
Kevin: When I'm DJing and Jeff is playing guitar and singing. Truly, that's like a real proud for moment for me, just as his brother. To see us together really making it happen in front of everybody. For me, I feel like that's next level shit just for me and him as family. So, I appreciate that.
Jeff: Yeah, I'm smiling the whole time.  It's always just fun. You know, having such a big crowd is just…
Kevin: It's fantastic.
A. Re: Who do you guys lean on for support?
Jeff: We've got great parents and our sister.
Kevin: Our sister, Chelsea, and our parents. And our tour manager, Brandon, who's the 6th member of our family since we were kids. We've got a pretty tight knit group of family around us.
A. Re: So if I asked you, who did text or call right before you went on, it would be probably a family member?
Jeff: I text my girlfriend right now. Shout out, Elise.
Kevin: My mom. Right now, if I was to guess what she's doing, when she gets home from work she's going to go stare at twitter and watch everyone say nice things about us. So, if you said a nice thing, my mom saw it.
Jeff: Thank you, Mom.
Kevin: She tried to create a secret twitter account but she just used her name.
[Laughs]
Jeff: She's like, "How did you know?"
Kevin: It says your name when you like everything.
A. Re: One thing I like to ask is, your guy's personal high/lows of the week. Besides for Lolla, what would be your high of the week?
Jeff: High of the week? Last night we got in to Chicago at 2 in the morning and these fans came, drove 45 minutes, and smoked us out.
Kevin: Super cool people. Definitly not axe murderers. So that was a good vibe.
A. Re: You made it out alive, so, not murderers.
Jeff: That was a high. The low was sitting next to Kevin on the airplane.
Kevin: Yup.
[Laughs]
A. Re: Why?!?
Jeff: It's not that bad.
Kevin: We were in first class…
Jeff: On the second flight
Kevin: See when you pay for first class you have to mention it in interviews. See how I did that? We didn't fly first class on the first flight. Full disclosure.
A. Re: #Coach! So you guys have a big stretch of tour dates.
Kevin: Yes we do!
A. Re: Anything fans can look forward to?
Kevin: All new music, lots of new sets, lots of good vibes, craziness in general. Lost California, Australia, Electric Zoo, a couple more festivals.
Jeff: Tokyo in October.
Kevin: Hawaii in October.
Jeff: HARD Summer tomorrow.
A. Re: Are you guys flying out tonight?
Kevin: Tomorrow morning.
Jeff: Like at 7.
Kevin: Yeah, cause we have to play the after party tonight at midnight tonight at Logan's Square Auditormuim. That's sold out.
A. Re: You think it's going to be hotter there?
Jeff: Nah, it will probably be cool, until people get inside.
Kevin: And during the mosh pit portion it will be hot.
A. Re: Is that your favorite part, when you see people moshing?
Jeff: Oh we love it.
Kevin: I love it.
Jeff: Especially when we are playing some chill songs.
[Laughs]
Jeff: It's aweomse.
Kevin: Yeah, it's awesome.
---




---
TOUR STOPS:
SACRAMENTO, CA
WED SEP 26TH
ACE OF SPADES
---
REDWAY, CA
THU SEP 27TH
MATEEL COMMUNITY CENTER
---
CHICO, CA
FRI SEP 28TH
SENATOR THEATRE
---
ROHNERT PARK, CA
SAT SEP 29TH
SOMO VILLAGE EVENT CENTER
---
SANTA CRUZ, CA
FRI OCT 5TH
THE CATALYST
---
SANTA CRUZ, CA
SAT OCT 6TH
THE CATALYST
---
HONOLULU, HI
FRI OCT 12TH
THE REPUBLIK
Tags ChicagoHippie SabotageInterviewJeff SauerKevin SaurerLollapaloozaLost California Tour
You may also like...