I Traveled to Chicago for Lollapalooza!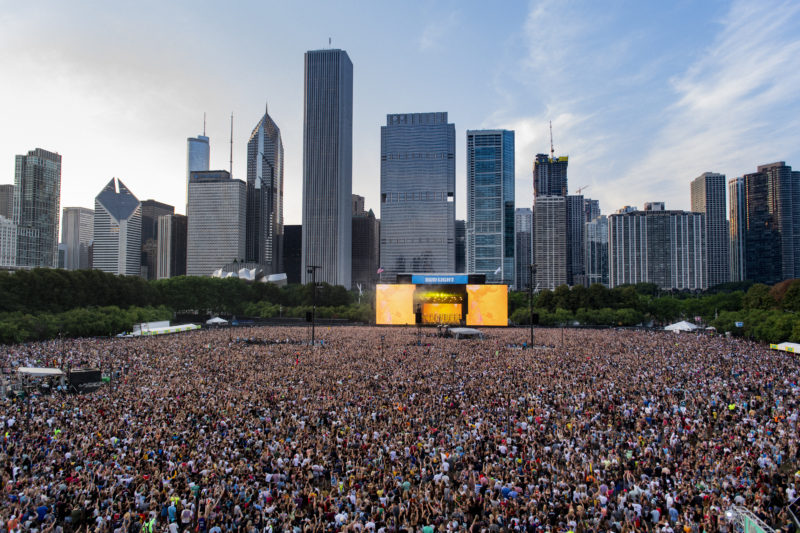 Photo by Charles Reagan Hackleman
The Scene: Lollapalooza ~ Friday, August 3 at Grant Park in Chicago, Illinois.  I was super intimidated to hit up the festival by myself, but I found courage from my Florida friends and from the fact that I actually was approved media for this event.  I had to prove myself and represent for all the small publications!!!!  I walked in on Friday, immediately into the crowd for Tyler, The Creator. That sensation I felt was major.
I traveled to Chicago for Lollapalooza!
When you think about Lollapalooza as a whole, you're like, "Okay yea, this is gonna be huge." But to see it and to actually FEEL it… presents a whole different reality. The sunken in field of the Grant Park main stage was so large, there was room for people to lay in the grass, close their eyes, and feel the music.
There was room for four mosh pits, which Tyler, The Creator encouraged to combine into one main mosh.  There were people dancing in the middle, and on the grass side slopes people were sitting on blankets and basking in the Chicago sun.  To be a part of that chill energy was FaBuLoUs. You know that feeling after you get out of the shower and you're super fresh and clean? You dry yourself off with a plush towel and exhale in content with life at that moment.  That feeling is very similar to what I experienced when absorbing everything that was going on around me.
---
~*Lost Girl in Lolla Land*~
I stopped in the media lounge to grab some food and water after. (Okay, one Tito's cocktail … The bartender was super cute and even put baby rose buds in my drink.)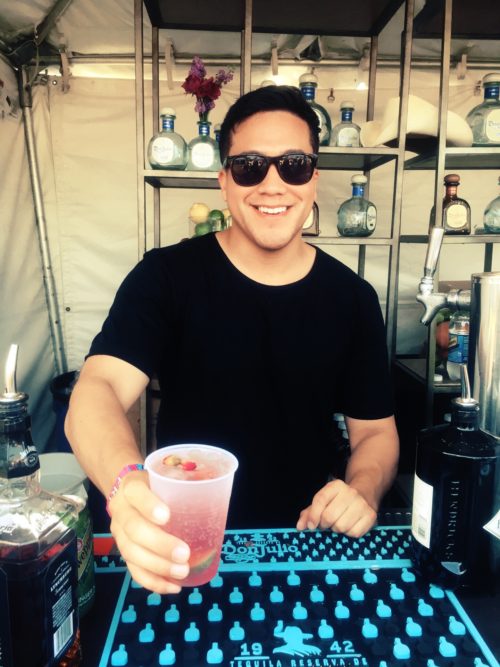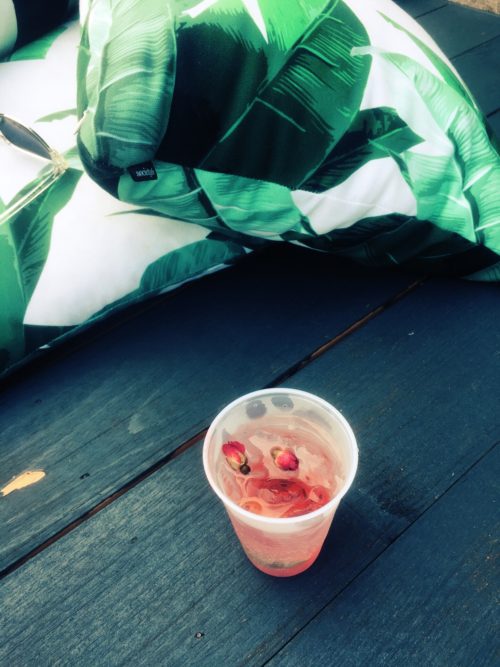 It was cool to see so many outlets working to obtain unique content from artist interviews.  That being said, I also have to tell you that I found myself completely out of place.  I'm used to working primarily at EDM events.  I'm comfortable with working in the "back of the house" environments at large events.  I can always count on knowing a ton of industry peeps and seeing a lot of familiar faces when I walk into media areas.  This was totally different.  Imagine moving and going to a new high school in in the middle of the school year.  You don't know anyone and they all know each other.  Hello loner status!
I needed to be an observer for this "new girl" moment.  There were so many large outlets back there, in tents, with camera crews, and mics, and lighting.  The buzz was intoxicating.  Rolling Stone Magazine, Live Nation, Sirius XM, Red Bull, The Chicago Tribune, all these massive entertainment providers were on their game and getting shit done.  These people reeked of importance and purpose. I was a little fish in a big pond here.
The hustle and bustle was so intimidating!!! I seriously felt like Jack in The Nightmare Before Christmas when he's singing, "What's this? What's this? There's color everywhere.  What's this? There's white things in the air."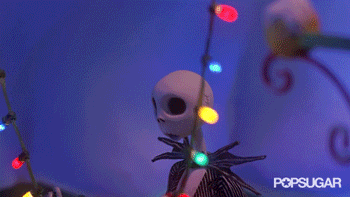 This group of interviewers from Live Nation were friendly enough to let me watch two of their interviews. Shout out Maximilian, Malcolm and Green! Thanks for letting me into your world for a few minutes 🙂
On my walk over to see BROCKHAMPTON, I passed by Malaa playing at Perry's stage. Duhhh, of course I stopped in to admire the badass shufflers!!! The banging from the bass gave me goose bumps… a serious high and reminder of why I love EDM.
BROCKHAMPTON was performing at the American Eagle Stage.  People were dancing as they ran to see this group. Poeple were even climbing in the trees for a glimps!! Un reeeallllll. Lol. These guys had the young crowd moving with their hands up in the air and backpack kid dance attempts. Sweet rhythm and rhymes entertained the vibing crowd as the aroma of body sweat (probably from me) and weed flilled the air. So many people where in sync with these dudes on stage dressed in plain white tees and black pants.  I think I was the only one who didn't know every word to their songs.
Annnnddd Fire works!!! Bruno Mars lit up the sky with fireworks and our hearts with music. The sea of people flocking to his stage was thicker than the humidity in Florida. "That's how I like it! that's how I like it!" The sound of the crowd singing along with Bruno just about drowned out Bruno Mars' voice coming out of the speakers.  I could barely see over the heads of fifty thousand people.  I'm so short that I had to stand on my tippy toes just to see Bruno on the big screens!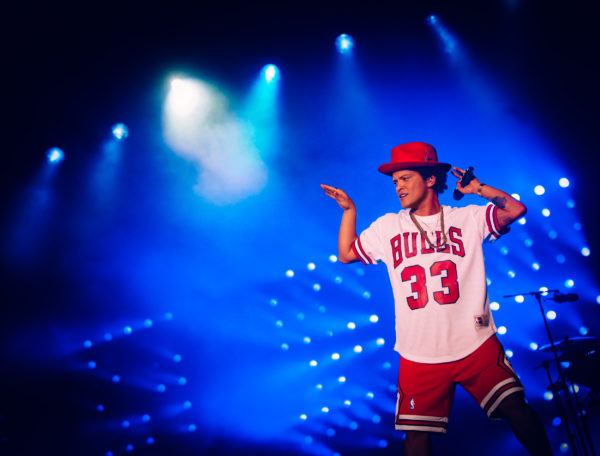 Bruno Mars by Florent Dechard
"Versace on the Floor" – Seriously, what a beautiful sounding song.  The air was tingling as the guitarist strummed out the tune that plays when a married coupled completes their vows and walks back down the isle.  The transition turned into Bruno Mars covering 'Marry You' by Maroon 5. I can still hear him singing in my head as I write this, "Heeyyy baby, I think I want to marry youuuuu!" I was bouncing my bootay along and at the end wedding bells chimed out over the speakers. So cool!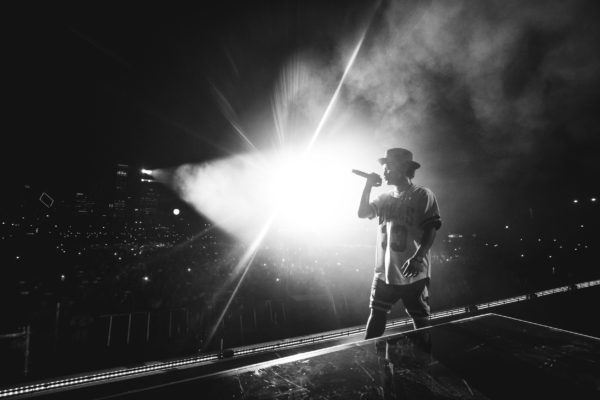 Bruno Mars by Florent Dechard
The finale of Lollapalooza on Friday with Bruno Mars was so amazing.  Heart-warming smiles contagiously spread throughout the crowd during this last performance of the night.  It was like everyone had just read all the books in the series, Chicken Noodle Soup for the Soul.
It was simply remarkable <3
More pics and stories to come soon!
Read my Makeup Essentials for a Summer Music Fest > HERE <
Tags BROCKHAMPTONBruno MarsChicagoI traveled to Chicago for Lollapalooza!LollapaloozaLollapalooza 2018Lollapalooza 2018 ChicagoLollapalooza ChicagoTyler The Creator
You may also like...