Life Outside of Perry's Stage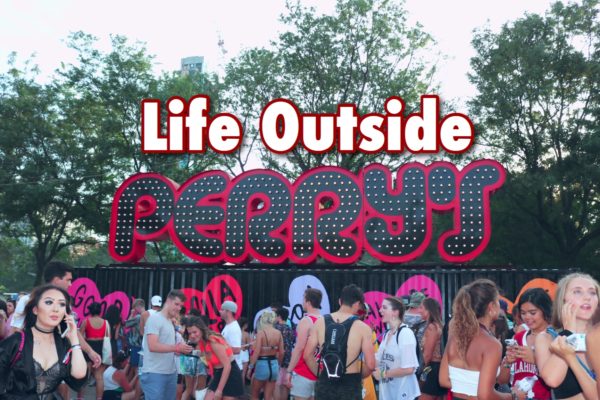 Lollapalooza was the first multi-genre music festival I've ever attended. Looking back at the past decade, all of the festivals I've been to were always electronic dance music predominant.  Electric Daisy Carnival, Life in Color, Ultra Music Festival, Sunset Music Festival, and Tomorrow World all showcased the talents of EDM creators, with maybe a hip hop artist here and there.  When I decided to travel to Chicago for Lollapalooza, I told myself I was going to explore the other stages, artists, and people besides just the EDM stage, which was called, Perry's Stage.  I found out that life does exist outside of my EDM bubble! It was refreshing, to say the least!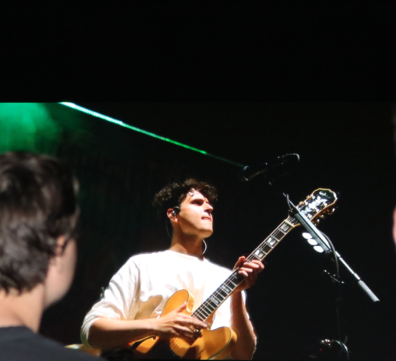 My favorite set of the weekend was by this alternative, indie rock band called Vampire Weekend.  My friend Ellen, who came with me, told me that this was the band she wanted to see. Never having heard of them, I searched their name on YouTube and found "A-Punk," which is the opening song played in my favorite movie, Step Brothers!! When I heard that I was totally down to check them out. Vampire Weekend played the Saturday headlining spot on the Bud Light Stage.  I had already seen Zedd perform many times, so I was open to the idea of checking out something different. I wasn't disappointed.
I didn't know the words to any of their songs.  Their music was energetic and exciting. I found myself hopping up and down to the drums and spinning in circles with my hands in the air.  The big screen would zoom up on the individual artists as they were playing their instruments.  From the looks on their faces, they truly enjoyed playing and it was obvious they were having the times of their lives! There were two people on the key board, Greta Morgan and Will Canzoneri, just killing every chord and swaying forward over the keys with passion.  The drummer's whole body (Garrett Ray) was vigorously moving.  It looked like he was using every muscle in his body to play the shit out of the drum set in front of him. The drumsticks were like an extension of his hands. Among the dream team was also Brian Robert Jones on guitar.  The whole band played and sang in perfect harmony with the lead singer, Ezra Koenig. Ezra Koenig had a voice that was the perfect fit for the band's vibe.  Before the last song he thanked everyone in the crowd for being there and how it was so cool to be at Lollapalooza after playing it 9 years ago. He joked about not having fireworks for us, like The Weekend had, shooting off directly behind us at the Grant Park Stage. Embed from Getty Images Koenig then he said, "We have one last song … I bet you know what it's going to be."  There was a scream from the crowd and the notes of Vampire Weekend's began to sound out. It was unfamiliar to me, though the band member's energy made me feel like I wasn't an outsider. The final celebratory song of the night was "Walcott."  Every artist on that stage stage performed it as if was the last show of their life. I heard the music with my ears and felt it through the ground.  The vibrations raised the hairs on my arms and I had a tear or two fall down my cheeks. That moment was beautiful. https://www.facebook.com/A.ReAtPlay/videos/2571331986226206/ Oh and by the way … Vampire Weekend announced they've completed their new album!!!!! Whoop Whoop! I'll def be listening to that when available, as I am a fan for life : ) ~A. Re
For makeup tips and suggestions, check out Makeup Essentials for a Summer Music Fest.
Tags Brian Robert JonesChicagoEzra KoenigGarrett RayGreta Morganlife outside of EDMLife Outside of Perry's StageLollapaloozaLollapalooza 2018Lollapalooza 2018 Chicagomusic festivalStep BrothersVampire WeekendWill CanzoneriZedd
You may also like...