A Pop of Color in My Lollapalooza Wardrobe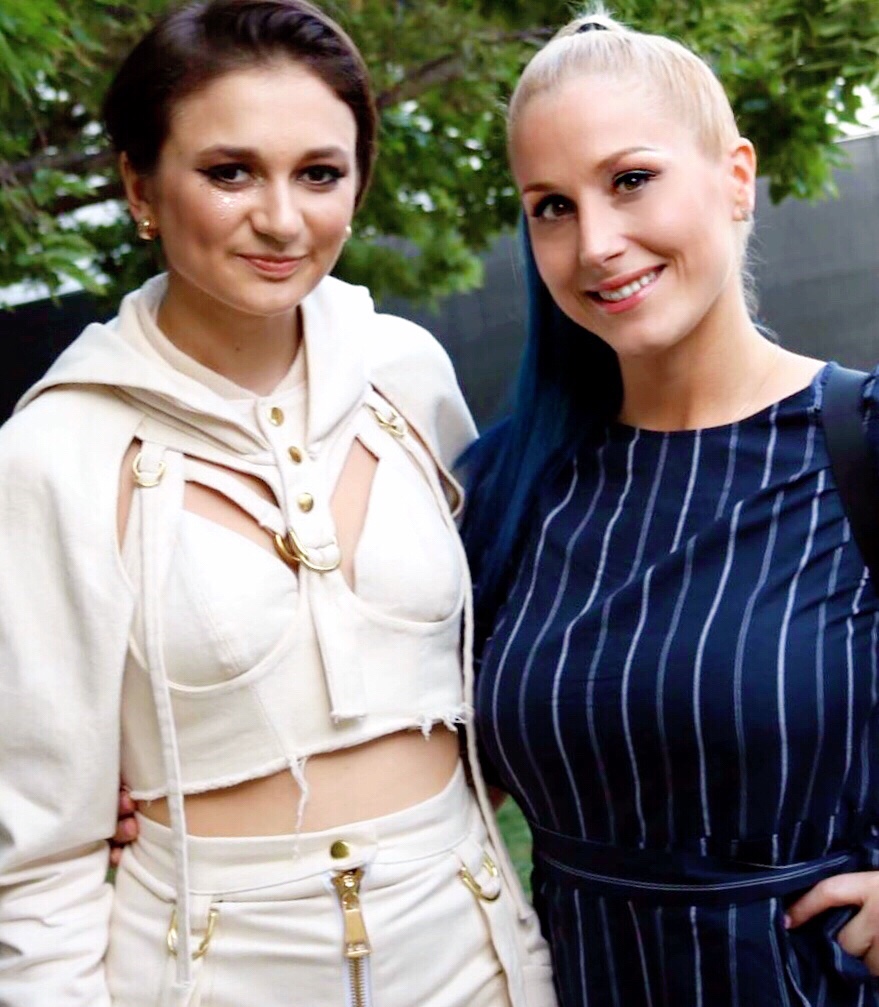 Daya & I
A pop of color in each ensemble was the perfect flow for me at Lollapalooza 2018, in Chicago.
On Friday I wore a black romper with rainbow stripes, black boots, and a black leather wrist cuff to tie in the rocker-grunge style with the romper, which left a fancier impression. The color from the stripes was just enough to give my overall look some personality. Unfortunately, my evening pictures didn't photograph as well, but trust me, the outfit was on-point! I also wore my hair down for added flare.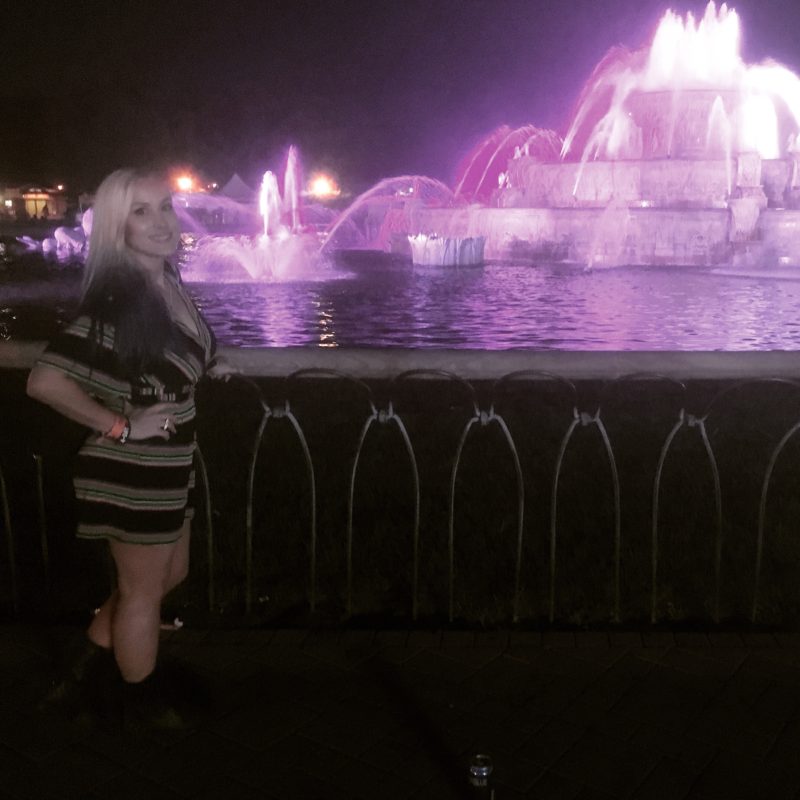 Saturday was a monotone, pretty, women's business-attire looking dress that I imagine cubical girls would match with kitten heals or closed toed flats. I choose to include my pop of color with pink chucks. I wore my hair in a high pony, as to not take away from the cut of the dress, which had a higher neck line and ruffled sleeves. Look how flattering this dress is on me below, where I'm posing with Lollapalooza performer, morgxn. Read our interview here!
Sunday, I wore jean shorts with black lace stitched on and a white rayon/nylon feeling breathable top. It wasn't like a t-shirt, but more of a blouse, classy, huh?!? It had black piping on the neckline, sleeves, and bottom, which tied in the black lace from the shorts. I wore the pink chucks and brought in the serious piece de resistance, a gorgeously vibrant Pucci silk scarf. I tied it in with a Disney-dramatic bow on the top of my head, as the coup de grâce.

I was killin the pop-of-color game errrrday!
Baby pink colored polished acrylic nails complimented each outfit.  I wore dainty gold jewelry everyday, with exception to Sunday. Sunday's outfit I required the gold earrings to be swapped out for silver and crystal studs. I brought sunglasses but never wore them. I didn't wear sunscreen. I wore an Oil of Olay lotion with spf on my face and makeup, which protected my skin from direct contact at first. Upper lip sweat was a problem, so I would grab napkins and hand towels to dab my face. I also wore leg makeup because I am so white. So again, no direct sun contact there. I also covered my shoulders everyday with wardrobe choices that worked as a sun shield. I did bring my black Prada mini-backpack everyday to hold my mic and necessary supplies for networking and conducting interviews. If I wasn't working, I would have attended bag-free.
For makeup tips and suggestions, check out Makeup Essentials for a Summer Music Fest.
Here are some really cool C3 Presents events coming up.  I highly suggest going to some of their events to strut your stuff at and rep with that "Pop of Color" style I went with at Lollapalooza.
VOODOO Music & Arts Experience, New Orleans, Halloween Weekend, Oct 26-28
Austin City Limits, Oct 5-7, Oct 12-14
Tags A Pop of Color in My Lollapalooza 2018 Chicago WardrobeLollapaloozaLollapalooza 2018Lollapalooza 2018 ChicagoLollapalooza 2018 Chicago FashionLollapalooza ChicagoLollapalooza Fashion
You may also like...