Lollapalooza Day 4 was all about Ariana Grande, Flume & Fashion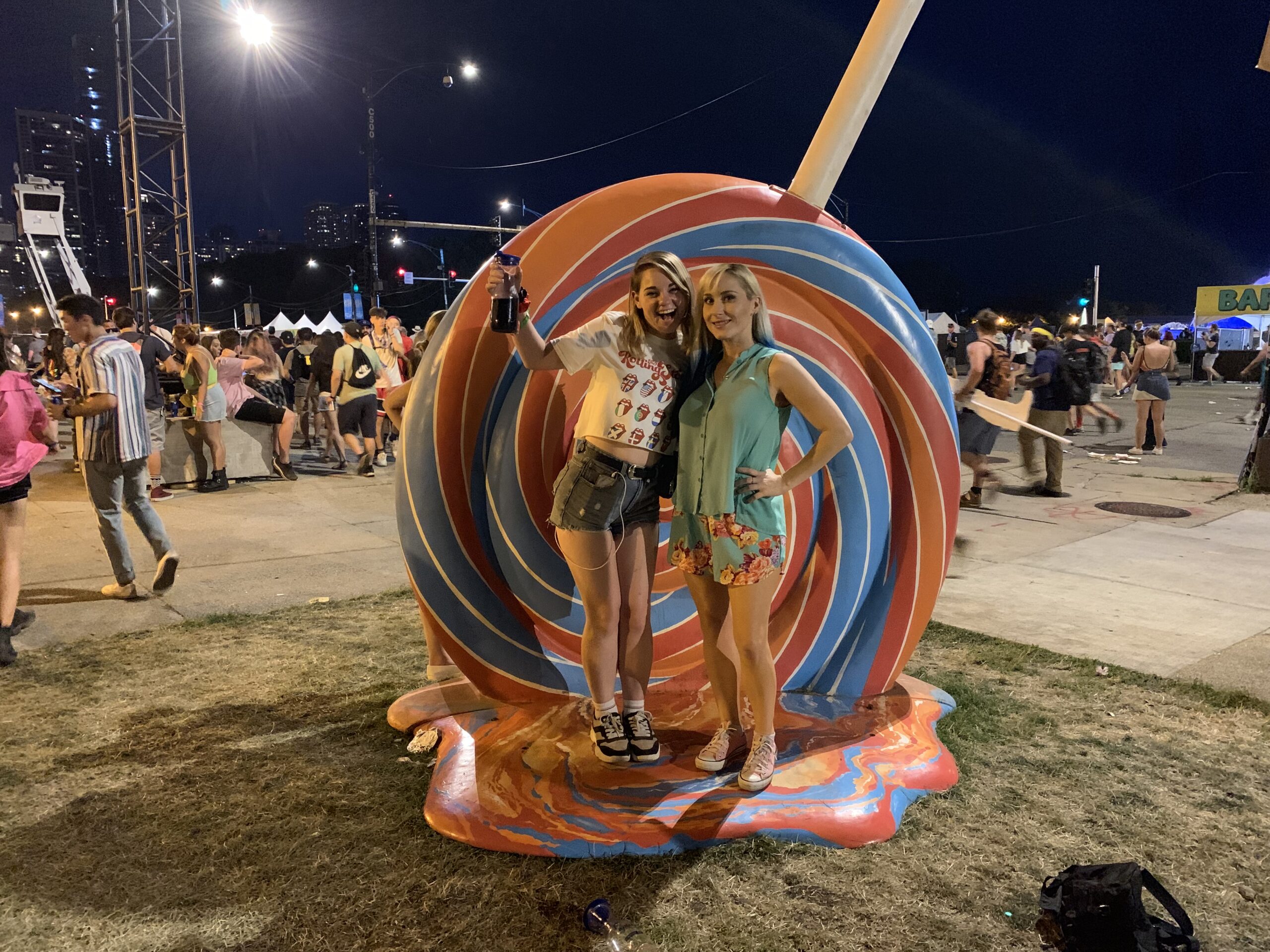 Lollapalooza Day 4 was all about Ariana Grande, so if you weren't there to feel like a dangerous woman, you were likely there for the fashion or Flume. With accent pieces hitting all the right notes, Day 4 was time to show what you were made of. Here are some photos that showed us what fashion at Lollapalooza really meant to the Chi-town natives who took on the final day with full force.
Whether they got all decked out in Lolla merch or brought fun accessories to amplify their party, Day 4 was made memorable by the unspoken headliners and crowd.
The two performances that the crowd was looking most forward to were Ariana Grande and Flume. Ariana Grande is the world's biggest pop icon and has had a record-breaking year in 2019 thus far. Flume was a special performance for me personally, as I can remember hanging out with friends in high school and listening to his music on repeat in the car. He only had three other performances this year, two at Red Rocks in Denver and one in Japan. This was a whole new act for Flume that he debuted at Lollapalooza, and it was well worth the wait.
We decided to start off the last night at Bud Light Stage to see Flume and I am soooo thankful that we did. He played my favorite song before we left for Ariana Grande, his "Tennis Court" remix with Lorde. It was one of those indescribable moments where you see a film reel of old memories going through your head and you're finding it difficult to pinpoint what made you love the song so much because all of your memories with that song are fun. He also played a few new songs and had a grand old time bringing out guests like Kai and Vera Blue. His music makes you feel uplifted and inspired to pursue your own inspirations. The next time he goes on tour, it's worth whatever price you may have to pay for a ticket!
Next, we took a 30-minute walk to the T-Mobile Stage to hear Ariana Grande belting out her biggest jams of the summer. For such a small and cute performer, she has a large and loud voice. It's really impressive to see a survivor of everything that she has been through the return to the big stage at festivals and concerts all over the world. I can imagine that it took a lot for her to put herself out there again after what happened in Manchester in 2017.
Show some love for these festival fashion choices from the attendees by sharing this article on socials!!!
---
For more on Lollapalooza and other EDM events in Chicago, join the EDM community on 312area or Women of EDM.
MyArea Network is a participant in the Amazon Services LLC Associates Program, an affiliate advertising program designed to provide a means for sites to earn advertising fees by advertising and linking to Amazon.com. 
You may also like...