Makeup Essentials for a Summer Music Fest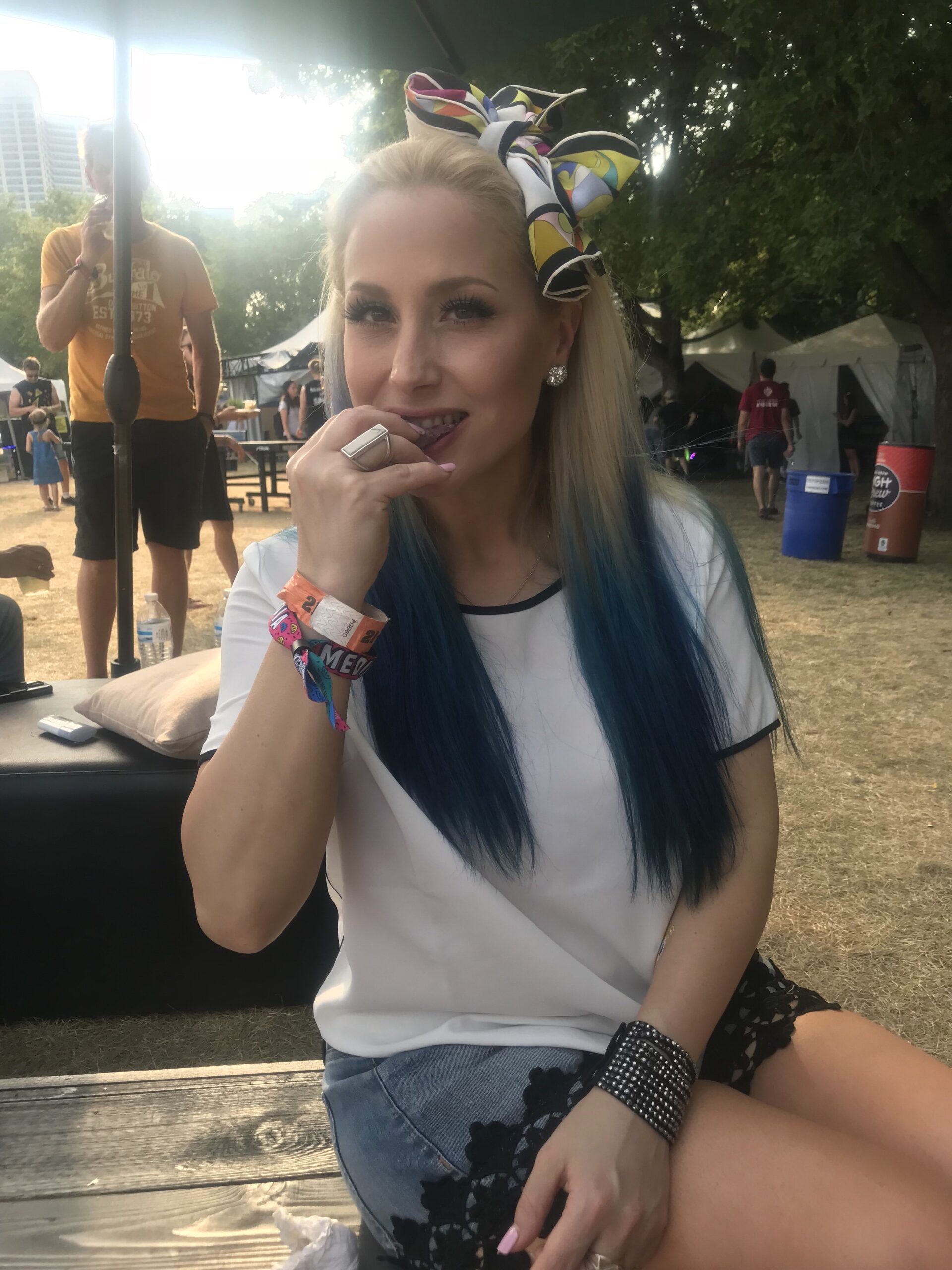 Mmmmm how sexy does a sweat-mustache sound??? A sweat-stache, for short, is when your glands uncontrollably produce beads of sweat that tickle the hairs above your upper lip with uncomfortable wetness. Dead sexy, right?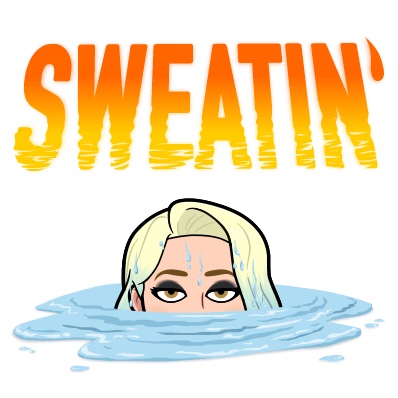 That's an occurrence I have to accept when attending summer time music festivals, like Lollapalooza. There's no way to fight the heat ☀️ well, besides standing in the shade given off from vendor tents and using one of those small battery operated fans. But who wants to attempt to stay dry in the shade when you could be seeing Hippie Sabotage at Perry's Stage?!?! Even at night when the sun goes down, you can't fight the heat from Excision. Those monstrous flames shooting from the stage bring on ?hot? flashes! Just when you thought it was cooler after the sun set, cue the sweat-stache for an evening appearance!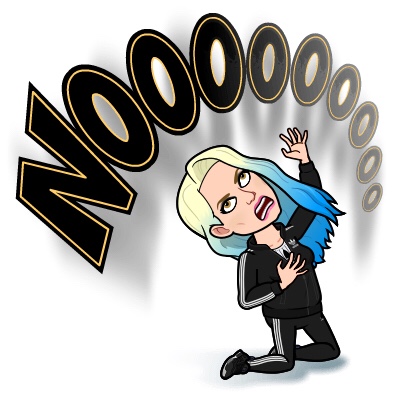 Don't worry though. Here are a few tips to maintain your makeup's dignity. Grab a few napkins from the food vendors or a couple extra paper towels from the hand wash stations near the bathrooms. Store them in your pocket for when you feel like your lip is holding water like a dam. Whip out those napkins a blot the moisture away! Be careful to only blot, because you don't want to wipe off any of your beautifully applied lip moisturizer?
Your Lip Product- I get chapped lips easily. I really feel a lip moisturizer, in the form of lip stick or lip ointment, like Aquafore, is mandatory for me to enjoy my time outside. Note: lip gloss is not a festival friendly product. Your hair will get stuck in it when the wind blows or with the slightest hair flip. Or worse, someone else's hair could get stuck in it!? You're personal space just became non-existent when you are standing in crowds of 50,000+, especially when you make your way closer to the stages. Being pressed up against people is something you'll have to encounter at some point and you don't want to be pulling someone else's hair from your glossed lips?
Wearing oversized sunglasses ? helps provide shade for your eyes and face. Though if you're like me, you insist on wearing larger than life false eye lashes, which doesn't always work with your trendy sunnies.
Falsies- Yep! I wore false lashes every day and they stayed on for the 10+ hours I spent out and about. The first two days I wore a style that was kind of like babies, because I thought I would be wearing sunglasses. Long lashes can prevent you from blinking when you have sunglasses on. Yes, blinking. I stuck with the thin ones but never ended up reaching for my sunglasses, so on Sunday I was like, f*ck it, I'm going big today. I rocked obnoxiously thick and long lashes, the kind that look like hairy caterpillars are crawling on your eyelids. I don't know why I have a thing for the dramatic lash look, but I do, and I made the most of my last day with them. I remember even joking with What So Not and his publicist, Inge, that my lashes were big enough to provide shade for us all!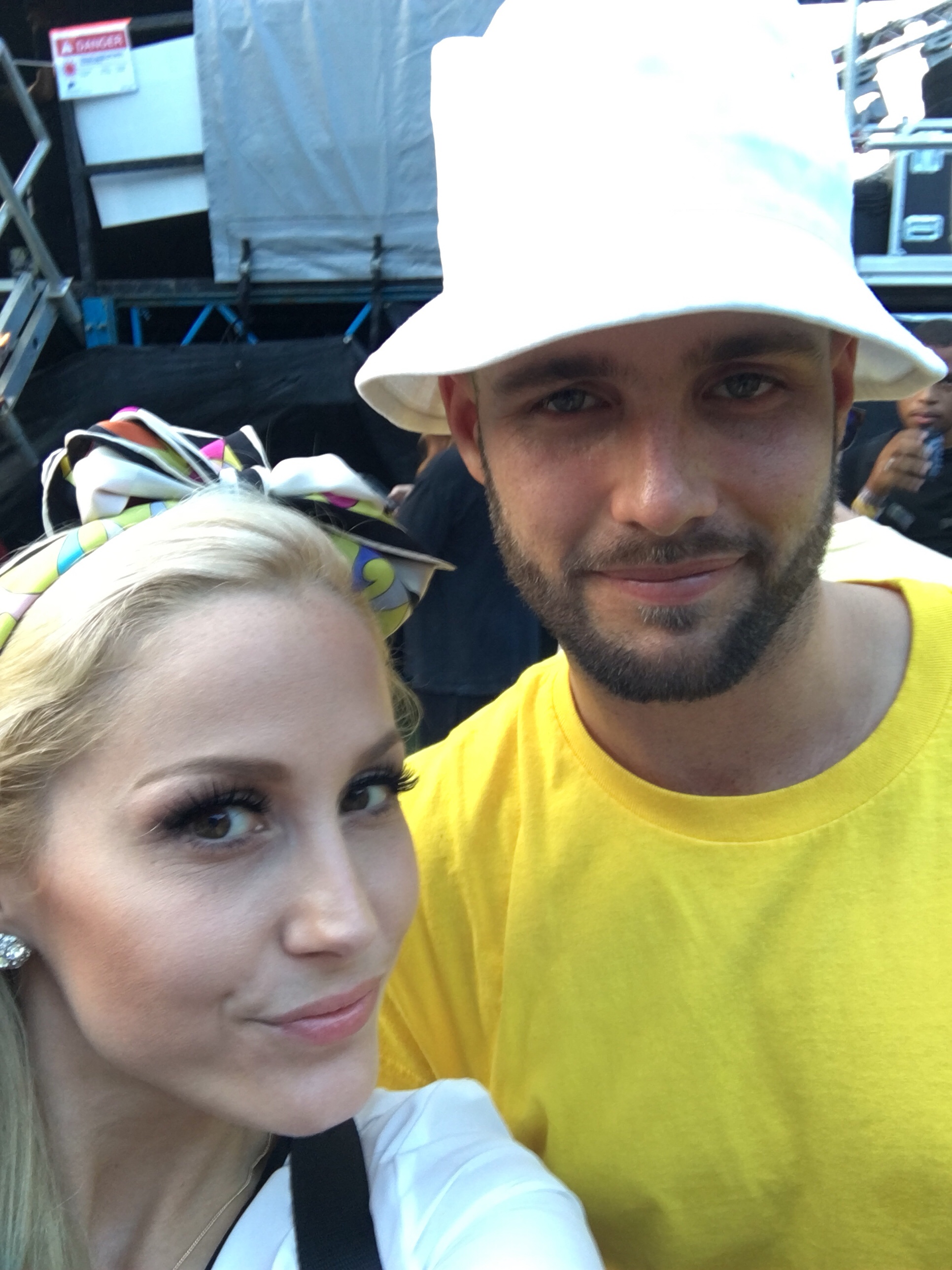 Concealer & Powder- I like the long lasting coverage concealer provides and powder is more of a finishing product. Bronzer is perf for an outdoor look because it adds a little sparkle ✨ to your face when it catches the light from the sun.
Eye Brow Pencil- The makeup around my mouth was dabbed off multiple times when my face was profusely sweating. So to maintain the integrity of my profile, I used a brow pencil. Applied and set with a brow gel brush in perfect symmetry is a pre-game routine that will keep you looking up to par when everything from your cheeks down is melting off. My new Lolla friends, Jenny and Jessie, also swear by setting spray to ensure their makeup remains looking fresh throughout the whole day. This is makeup strategy for the long-game, people!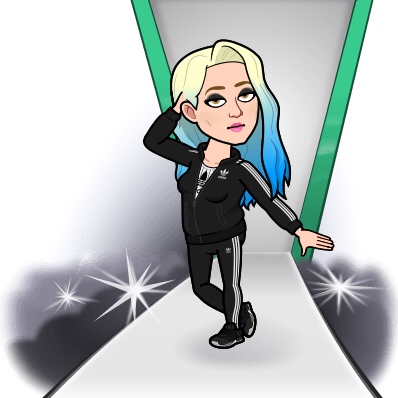 C3 Presents, the producer of Lollapalooza, created the most enjoyable environment for all of the people attending. Even though there was major heat from the sizzlin summer sun, these makeup suggestions can help you relax and not think about how your face is holding up, even after 6 hours at an outdoor event. Spend that extra time dancing to your favorite artist instead of constantly reapplying!
Use these tips for more fun festivals like Austin City Limits and VOODOO?
~A. Re
---
Read Life Outside of Perry's Stage > HERE <
Tags Austin city limitsC3 PresentsExcisionfestival fashionFestival makeupHippie SabotageLollapaloozaLollapalooza 2018Lollapalooza 2018 ChicagoLollapalooza Chicagomakeup essentialsPerry's stagevoodooWhat So Not
You may also like...