Melanie Martinez Performs K-12 in Front of Sold-Out Event Spaces Across the World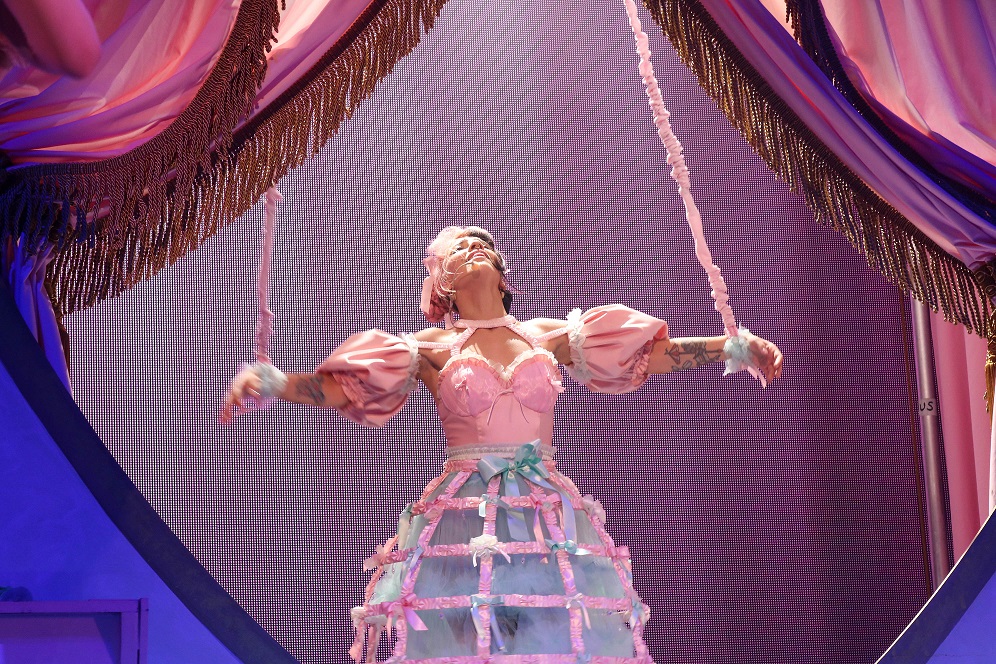 Melanie Martinez's colorful K-12 concept is undoubtedly the biggest trend in media. Her massive international tour is supported by the hype of her K-12 Film and Album.
The lavish K-12 feature film was written and directed by Melanie Martinez. Her character, Cry Baby, starred as the leading role and featured music from her popular new album, also titled K-12. The characters in the movie played students in a phantasm horror house-like residential school. The on-screen experiences represent encounters we have in life at a childhood age and as an adult. K-12 had a short theatrical run though it is still available on her YouTube channel.
The album is the base of the metaphoric scenarios and the story shared is enhanced significantly during her live performances. I was lucky enough to be present for her sold-out show at the House of Blues in Orlando on Wednesday, October 16.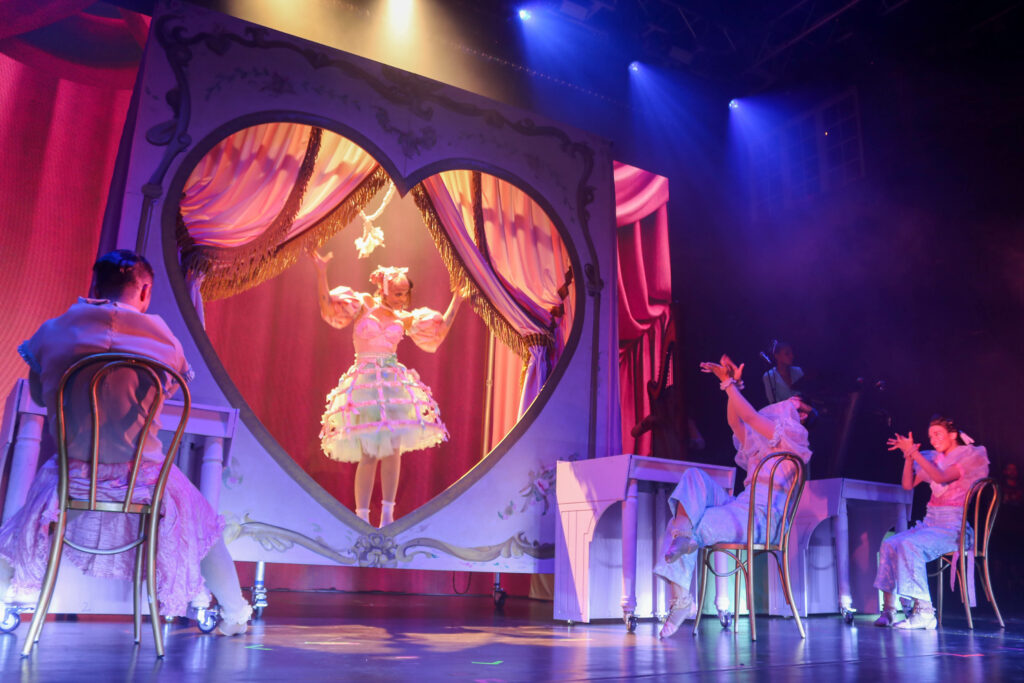 The line of fans waiting to get into the venue started to form 7 hours before the star hit the stage. Anticipation for the live event could be felt in the air as Melanie look-a-likes mingled to pass the time. The devoted attendees' patience paid off, as Ms. Martinez delivered an exceptionally charismatic performance.
The first beats of music could be felt in your chest. "Wheels on the Bus" was sweet and charming.  The soft lullaby chimes and Melanie's angelic vocals brought me back to happy memories as a kid. The crowd was all blissful smiles, as I'm sure they experience similar childhood flashbacks.
A vividly colored playground was the setting for "Class Fight." The words and music felt like an oxymoron — like they didn't belong together … for this song and all of the others! Everyone sang the lyrics aloud, "No, no, no, don't you choke. Daddy chimed in, "Go for the throat." The paradox of the environment was curiously appealing.
---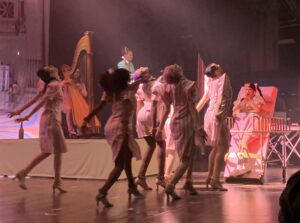 The extravagantly creepy and seductive set continued with harp strings that plucked at your inner soul followed with bass deserving of a hospital bed ride. Yes, a hospital bed.
BTW, the dancer's facial expressions were sensational!!!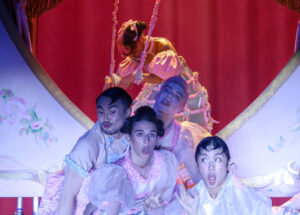 The facial expressions of the ballerina dancers enhanced the live performance! Every new scene on stage had a unique setting and the dancers complimented their character roles with the most interesting gestures. It was an enthralling illustration of Melanie's vision!
---
The show captured more than my visual attention, as soap-scented bubbles delightfully floated through the air. Melanie left no sense untouched during her performance of "Strawberry Shortcake." The stage and backdrop were ballroom-pretty. Dancers flowed with movement below Melanie who sang above them in an exaggerated gown.
---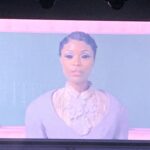 Interluding transitions were an interesting mix of elements. There were a range of tranquil sounds that made me feel like I was in a serene Japanese Garden, and dimensional audio layers of infant cries, whispering hushes, and eerie door creaks.
Not to mention, there was a school teacher that would appear on screen in front of a blackboard with motivational wisdom spoken as she stared at the crowd with her black-out eyes.
Melanie began "Orange Juice" from a center stage seated position. Outdoor visuals of a big grass field, bright blue sky and large tree were animated behind her. The dancers paraded in circles around the two-toned colored hair singer as she rose to her feet. Her body was so poised yet her voice was so free and inviting. The crowd sang along, above the sweet sounds of the harp strings. They knew every lyric and appeared hypnotized by her.

---
Melanie Martinez is a ridiculously talented content creator; you need to attend her live show to feel the full effects of K-12!
From the costumes to the set props and the on-screen visuals, Melanie contributed her personal touch to build an unforgettable live performance.
In addition to writing and directing K-12, Martinez oversaw every inch of its execution, including costume design, hair and makeup, and casting choices. "I'm so meticulous about my art and my music," she says. "It's the most important thing to me to execute what it is that I see in my head."
The show's French Revolution-themed couture was a pastel wet dream. Seriously, Victoria's Secret needs to attend a live performance to get inspiration for next season! There were babydoll bows, ruffles, and pantaloons. The bed prop in "High School Sweethearts" was adorned with gold stars and the runners had hearts. The pair of wings Melanie wore during "Recess" had gold glitter veins that sparkled in the spotlight and a caged skirt worth swooning over. Dancers had ballerina grace with blissful and delicate motion — though they also busted out a few moves so nasty you forgot about the deepness of the lyrics!
The entire affair was applauding. This is a must-see performance that you cannot miss! If you haven't yet purchased a ticket to one of her many tour dates, check out the list of locations here and get your ticket before they all sell out! (Find tickets to sold-out shows here!)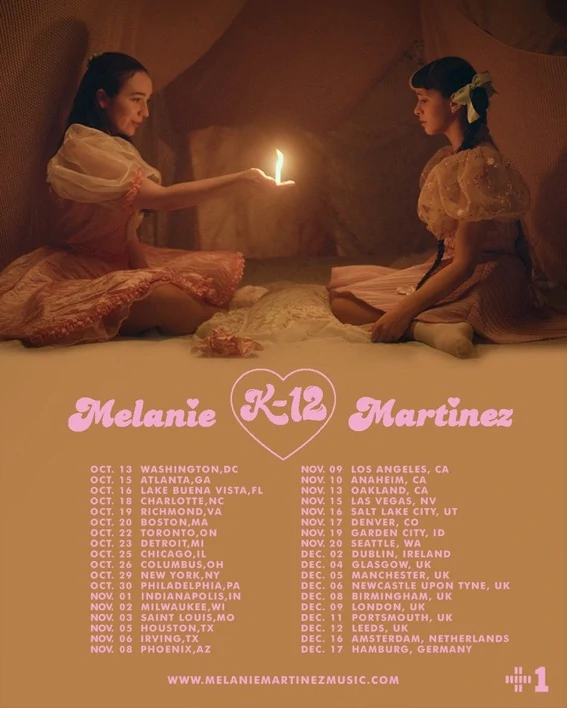 You may also like...