Soccer Mommy & Friends Singles Series with Beabadoobee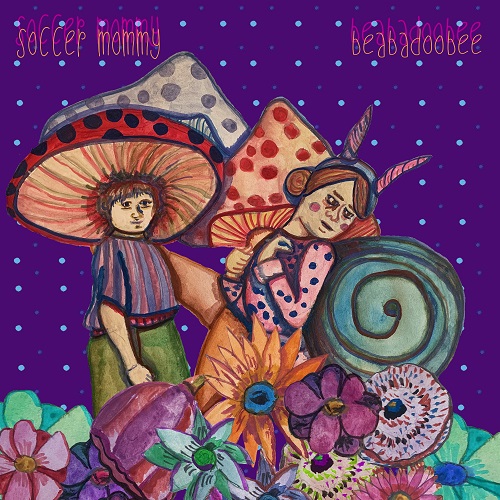 Twenty-two year-old Sophie Allison, aka Soccer Mommy, recently launched her Soccer Mommy & Friends Singles Series.
The singles series kicked off with Soccer Mommy and Jay Som releasing covers of each other's songs, which they discussed further on NPR's All Songs Considered a few weeks ago, and continues today with Allison and Beabadoobee sharing demos of previously released songs.
Stream, purchase or download Beabadoobee's "If You Want To" demo, and Soccer Mommy's "Night Swimming".
I wanted to put this demo out because I like how stripped back and simple it is. It's not that far off from the album version but it just kind of gets to the core of the song. I'm excited to be a part of this compilation with Soccer Mommy," says Beabadoobee. "We met last year in London and have a lot of musical similarities. I'm honoured to help in any way with the proceeds going to charities for Covid and BLM. My song on the compilation is an original demo of 'If You Want To' recorded in London before recording the full band version.
The Bandcamp net profits from the​ Soccer Mommy & Friends Singles Series ​were initially going entirely to ​Oxfam's COVID relief fund​, but moving forward will be split between Oxfam and ​National Bail Out​ to help the important fight against police brutality and systematic racism. Oxfam has an anonymous donor who will match every dollar raised for them by this series, up to $5000, which will double the impact of your purchase.
In addition to the already-released Jay Som and Beabadoobee collaborations, the Soccer Mommy & Friends Singles Series will feature upcoming releases with MGMT's Andrew VanWyngarden and SASAMI.
Follow Soccer Mommy:
Twitter
Instagram
Facebook
Newsletter
Merch
**Single artwork by Abigail Porter
---
LISTEN/WATCH:
"circle the drain" | "lucy" | "yellow is the color of her eyes" | "bloodstream"
READ MORE ON COLOR THEORY HERE:
The New York Times
Rolling Stone
Billboard
Entertainment Weekly
Tags BeabadoobeeJay SomMGMT's Andrew VanWyngardenNational Bail Out​NPR's All Songs ConsideredOxfamOxfam's COVIDSASAMISoccer MommySoccer Mommy & Friends Singles SeriesSophie Allison
You may also like...