Bellecour drops 'Propellers' EP on Tchami's CONFESSION
Bellecour's two-track Propellers EP dropped Friday, 7/6 on Tchami's CONFESSION. The groovy EP is chalked full of only the most danceable beats, hot snares, and pulsating basslines. Bellecour is a CONFESSION favorite, and their newest EP proves exactly why Tchami loves the pair so much. Check out Propellers below.
Bellecour drops 'Propellers' EP on Tchami's CONFESSION
On a constant endeavor to bring only the most danceable grooves to life, Bellecour stuns on their newest EP. "Idiots" kicks things off on the Propellers EP, aptly titled as this track is going to make you want to dance like one. "Idiots" features strong percussive elements, booming horns, and reverberating bassline. "Paulette" follows in second, ridden with dynamic synths, and hot snares. The wickedly dark vocals coupled with the thunderous house beat makes "Paulette" a true house stomper. Bellecour's Propellers EP is yet another impressive release from the pair.
Last year we released our first EP with CONFESSION titled 'Confluence.' Our songs on that were really high-energy house tracks with funky beats & cool basslines. For our Propellers EP, we wanted to combine those things but make them darker and more suspenseful. The long breakdowns bring a lot of energy to the groovy tracks. Propellers represents the Bellecour sound and we hope everybody loves it.
Tracklist:
1. Idiots
2. Paulette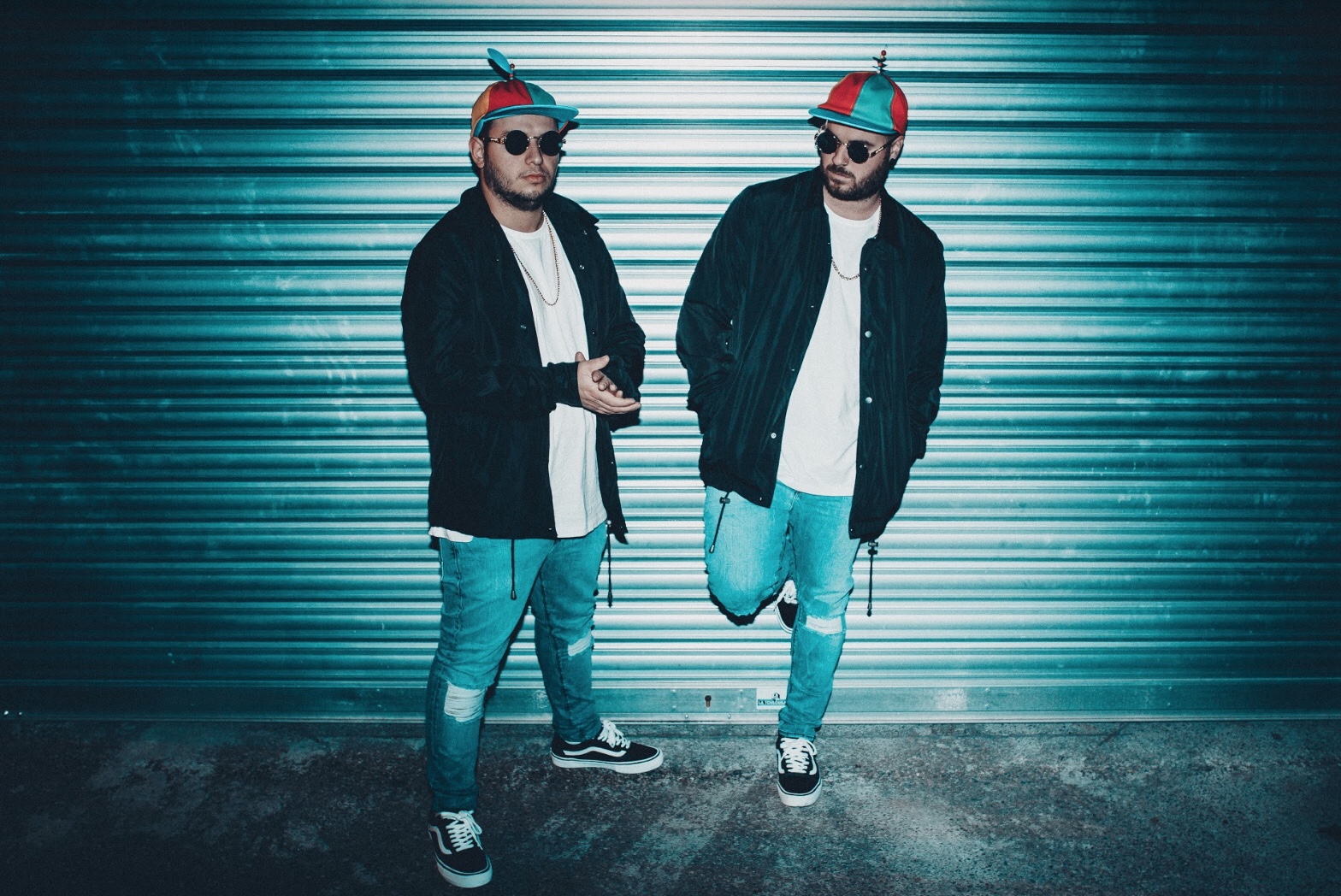 About Bellecour:
Bellecour is a French house duo hailing from Lyon, France. Consisting of two best friends, Bellecour makes music like no one has ever heard before. Since emerging onto the scene seemingly out of nowhere in late 2016, Bellecour has already pushed their records on a multitude of powerhouse labels. CONFESSION is now home to the French duo, as they have released multiple singles, EP's, and official remixes on the imprint. The French connection within the Pardon My French crew is extremely strong.
Bellecour simply aren't slowing down. They caught the attention of Oliver Heldens' own Heldeep Records, as well as support from a handful of artists like Skrillex, DJ Snake, Tchami, Malaa, Anna Lunoe, and many more. 2017 kicked off with a bang for the boys and they have kept the momentum rolling into 2018. This year kicked off with an official remix of Malaa's "Bylina," followed up by a release in May on DJ Snake's new label, Premiere Classe. Watch this space.
Follow Bellecour:
https://soundcloud.com/bellecour
https://www.facebook.com/wearebellecour
https://twitter.com/wearebellecour
Tags BellecourBellecour - Propellers EPBellecour drops 'Propellers' EP on Tchami's CONFESSION