Daijo Releases Huge Collaboration "Shot To My Heart" ft. Tory Lanez
"Shot To My Heart", the latest release from artist and producer Daijo is set to be his biggest to date featuring superstar Tory Lanez.  This collaboration is very exciting for both camps combining Daijo's distinct sound with Tory's exceptional and bullet proof delivery.
Preview: HERE
Similar to previous Daijo releases, "Shot To My Heart" references his tumultuous relationship with women and the harmful effects love can bring. On this song, the electronic producer is joined by fellow Canadian artist, the exciting hip hop crooner, Tory Lanez. The combination of Daijo's emotionally driven bass sound and Lanez's voice created a track reminiscent of a lovers quarrel. One can feel the passionate tension rippling throughout the song as if Daijo was telling a story of past loves that wronged him. "Shot To My Heart" brings listeners into Daijo's world but makes no promises they'll return with a full heart.
Benjamin Shir better known by his stage name, Daijo, is a music producer and performer based out of Canada. Having spent the last decade behind the scenes producing for some of the biggest names in the industry, Daijo is set to take center stage with his sound. Ready to step into the spotlight his philosophy remains pure: shape sounds from the heart, create sounds from within, and touch people with timeless music.
I have been a fan of Tory's for a long time and being in the studio together felt very natural, he is an absolute talent and I hope everyone enjoys this song as much as we enjoyed creating it.
---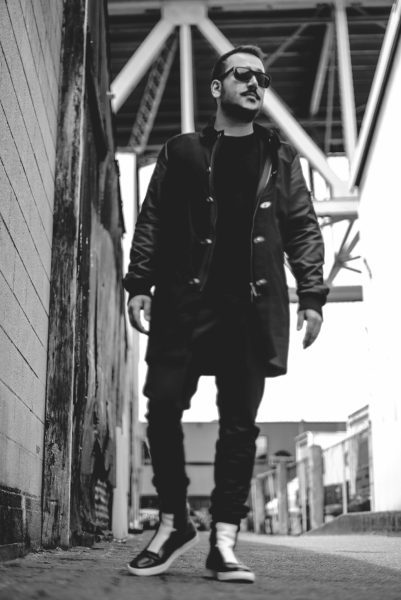 Follow Daijo:
https://twitter.com/daijomusic
https://soundcloud.com/daijomusic
https://www.facebook.com/daijomusicofficial/
https://www.instagram.com/daijomusic/?hl=en
https://www.youtube.com/channel/UCCm0znbTfANRrLqyQsW8J-g/videos
Tags DaijoDaijo Releases Huge Collaboration "Shot To My Heart" ft. Tory LanezShot To My HeartTory Lanez