Louis Futon Covers J. Cole – "Kevin's Heart"
Amidst "Fall On Me" Tour, Enlists the Help of Close Collaborators Armani White, BXRBER, and Bellah for J. Cole's "Kevin's Heart" Cover
After teasing a remix of J. Cole's "Kevin's Heart" from his latest album KOD, Louis Futon turns it up a notch with a fully fleshed out cover of the Cole original. The funky cover enlists the help of Armani White, BXRBER, and Bellah. The quartet's spectacular synchronicity, and innovation can be heard Friday, June 8.
LA-based producer and connoisseur of all things music, Louis Futon shifts gears from his unique take on EDM to a more R&B, hip-hop oriented resonance to drop a cover of J. Cole's "Kevin's Heart." What began as one of his dexterous beat flips via a slew of Instagram stories, compiled into a Facebook post, Louis Futon took the flip to higher ground by releasing it as a follow up to his latest original single, "Fall On Me" featuring BXRBER. With the help of Armani White, BXRBER, and Bellah, the four stoop-kids showcase a stunning sense of artistic co-existence, creating a space where three seemingly opposing genres collide with an impeccable swagger. Louis Futon has steadily carved out his own lane in the electronic music scene over the past two years. In that short time, his remixes and singles have garnered over sixty million streams online, with his biggest single to date "Wasted On You" being released through ODESZA's Foreign Family Collective. Since then, Futon has set his sites beyond the confines of the electronic scene as his productions have reached into the worlds of hip-hop and r&b as well. Not only have his remixes of artists by the likes of Kendrick Lamar, Frank Ocean, Mos Def, Goldlink, G-Eazy, and Gallant found major success, but collaborations with r&b leaning artists like Opia, Ashe, and RKCB have resulted in some of his most dynamic work to date. Louis Futon's curtain call for the "Kevin's Heart" cover come from three artists who are stand alone prodigies of their respective genres. The combination of Armani White's signature, spitfire verses with the classic soul cadence of both Bellah and BXRBER, the cover embodies the very definition of charisma. Echoes of a digital world cascade atop soul-saturated vocals, and buoyant rap verses in this rendition of "Kevin's Heart." Flipping or covering the legend that is J. Cole is no easy feat, but with a deep sense of respect for the original composition, this four-piece outfit re-defined that notion. Volume up.
Days after J Cole dropped his new project, KOD, I was listening to "Kevin's Heart" and had a really cool idea to flip it so I called up Bellah, BXRBER, and Armani White The whole track came together in a couple of hours, and I loved it so much I decided to take out J. Cole's parts all together and make it a cover. – Louis Futon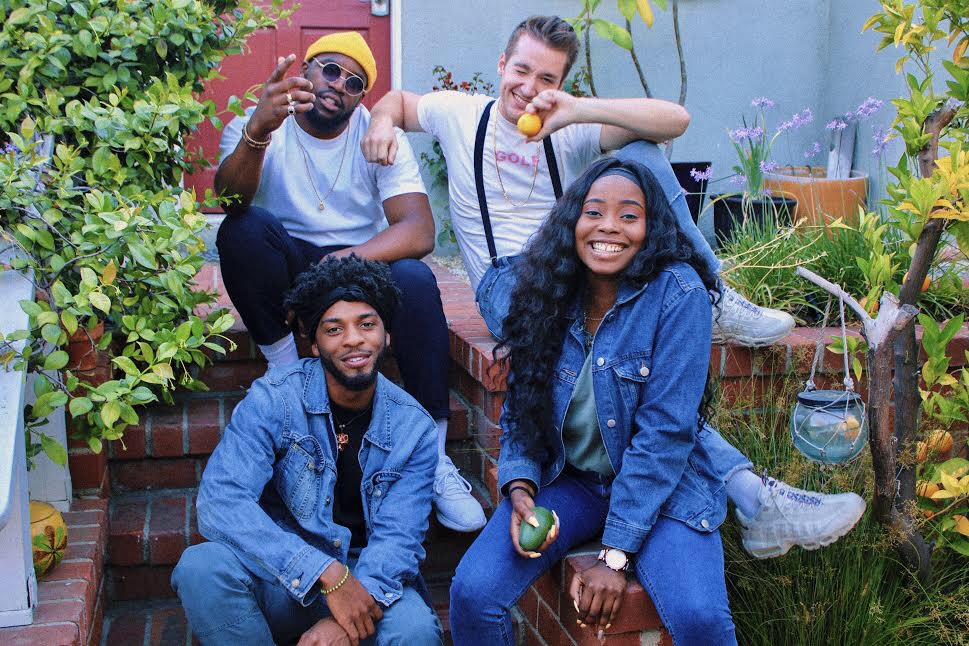 Catch Louis Futon in a City Near You:
6/15 – New York, NY – Bowery Ballroom
6/21 – Seattle, WA – Neumos
6/22 – Portland, OR – Doug Fir Lounge
6/23 – Vancouver, BC – Fortune Sound Club
6/28 – Los Angeles, CA – Teragram Ballroom
9/1 – Philadelphia, PA – Made In America
9/28 – Denver, CO – Red Rocks w/ Big Gigantic
Tickets Available: Here
Follow Louis Futon:
https://open.spotify.com/artist/79ffq2PHS5TDmgnHhAyudW
https://soundcloud.com/louisfuton
https://www.instagram.com/louisfutonbeats/
https://twitter.com/louisfutonbeats
https://www.facebook.com/Louisfutonbeats/
Follow Armani White:
https://open.spotify.com/artist/2qAwMsiIjTzlmfAkXKvhVA
https://soundcloud.com/legendbound
https://www.instagram.com/armaniblanco/
https://twitter.com/ArmaniLegendary
https://www.facebook.com/armaniwhitemusic/
Follow Bellah:
https://soundcloud.com/bellesboombox/wussup 
https://www.instagram.com/ibebellah/
Follow BXRBER:
https://open.spotify.com/artist/5aqZZKgeZ8UxRseZWBhc7D
https://www.instagram.com/bxrber/
Tags BXRBER & Armani WhiteLouis Futon - Kevin's Heart Ft. BellahLouis Futon Covers J. Cole - "Kevin's Heart"