Midoca & badXchannels Unveil "I'm Sorry I'm Gone"
Close collaborators and versatile producers of all things dance music, Midoca and badXchannels have teamed up to unveil their experimental, echoing single "I'm Sorry I'm Gone" on July 2, via Lowly Palace.
Stream & Download: HERE
Musicians and pioneers of their respective genres and styles, Midoca and badXchannels have joined forces to showcase a beautiful sense of synchronicity with their latest single. The collaborating ensemble is fresh off of their headlining show at Emo Night Festival in LA, with Midoca playing keys alongside Craig Owens of badXchannels who took the LA stage with his legendary punk band Chiodos. Reciprocating a sense respect for one another, Midoca and badXchannels set out to manifest their artistic compatibility with the release of "I'm Sorry I'm Gone." Down-tempo yet distinctly intoxicating, the experimental single is a journey through echoing, oscillating soundscapes- an absolute brilliant, audible parallel to the track art. A sense of intellectualism radiates through each note, inducing vivid daydreams and creative mindfulness. As Midoca gears up for further collaborations with A-list producers like Getter, and badXchannels continues their quest to create out of the box singles, "I'm Sorry I'm Gone" will stand as a pillar in the relentless fruition of both artists' career.
I had been staying in Laurel Canyon working on some music, when our friend Jennica introduced us. I checked out Midoca, and when I heard "Baby" knew it would be a great fit. A few days later we met for the first time, wrote + recorded the song in a couple hours, then went to a local pub for a drink and a meal to celebrate.
---
About Midoca:
Midoca is the project of Los Angeles based producer and composer Chaz Treharne. With artistic capabilities and talent ranging across a textured soundscape, Midoca euphoniously pairs ambient, layered productions with his own melancholy vocals – conveying pure, raw emotion within every fleeting bar. Midoca's debut ep "Everything I Need", independently released in late 2016, was met with support from Spotify's New Music Friday playlist and featured vocals from LostBoyCrow and DarkWaves. Between releases slated for Lowly Palace this Summer and a multitude of unreleased tracks and collaborations quickly stacking up, 2018 will be a strong breakout year for Midoca. Keep up-to-date with releases by following @MidocaMusic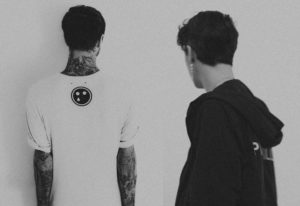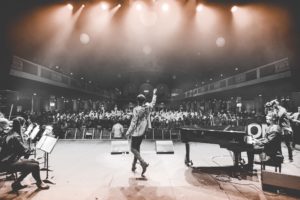 Follow Midoca:
Follow badXchannels:
Tags badXchannelsMidocaMidoca & badXchannels Unveil "I'm Sorry I'm Gone"