Time to "P.H.U.K." with Orbita
Wanted to make sure you caught 'P.H.U.K.' the flaming, politically-infused new video Orbital just premiered. Part of the ungoing COS series "Origins", the piece sees twin brothers Paul and Phil Hartnoll along with the director Felix Green contextualize the song and explain in detail their inspirations.  While 'PH' are indeed the Hartnoll brother's initials, there's a deeper meaning to this song.
The video sums up the past year in the UK, from Brexit to the Royal Wedding. As a legacy track, it brings to life a valiant ensemble of ideas and rythmic trajectories that the brothers have experienced in the span of their stellar nearly 30 year career.
While Orbital never liked preaching to people, their September LP release & title "Monsters Exist" does provoke a bit of thought on so many levels, whether that's the global situation, or the personal struggles we deal with on a daily basis. And then there's also the situation of these brothers, Phil & Paul who parted ways for 5 years and may be referencing their very own demons.
The songs contained on 'Monsters Exist" demonstrate why Orbital have remained Britain's giants of electronic music.  Their vast musical catalogue ranges from punkier songs such as  'Satan,' to techno classics like 'Chime,' or rave anthems that made mash-ups destined for festival stages like 'Halcyon' to classical Orbital soundtrack tunes including 'The Saint' and 'The Box.'  It's also no secret their love affair for Sci-Fi as demonstrated with their take on the 'Dr Who' theme and their admiration and relationship with the late Stephen Hawking.
The idea of 'Monsters Exist' ties together every possible Orbital characteristic in one cohesive masterpiece.  The beauty of Orbital and what clearly makes them stand the test of time is that they produce charming unique techno music that takes you on a journey like none other…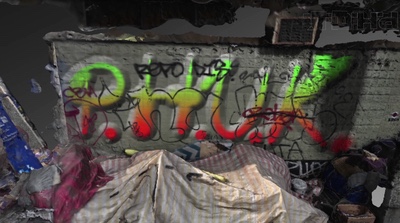 Legendary dance outfit Orbital have made a hard-hitting new video about the current situation in Britain today to accompany their hypnotic new single "P.H.U.K."  The video features searing images such as scenes of police brutality, poverty and the shell of the Grenfell Tower, juxtaposed with the latest billionaire flats at the Battersea Power Station development in London.
One half of the revered techno duo Paul Hartnoll said of the video: "It's a snapshot of the state of Britain today, where opulence and poverty rub shoulders amidst the chaos, a disparity that can be transposed to many other nations. But as Leonard Cohen once said, light shines through the cracks, so it's not all bad! Please Help UK? You decide..."
Video director Felix Green was inspired by the cyclical, mesmerising and relentless techno melody: "The track lends itself to highlighting some of the ironies, dissonances and juxtapositions present in UK politics and culture. It may look like we're all totally P.H.U.K.'d but it's actually not all doom and gloom…. we do have dancing policemen."
'P.H.U.K.' drops today, June 29 – the same day Orbital headline a home town show at Brighton Racecourse. This is the second single from their forthcoming album, 'Monsters Exist,' which is due for release on September 14 via ACP Recordings.The songs contained on 'Monsters Exist' demonstrate why Orbital have remained Britain's giants of electronic music.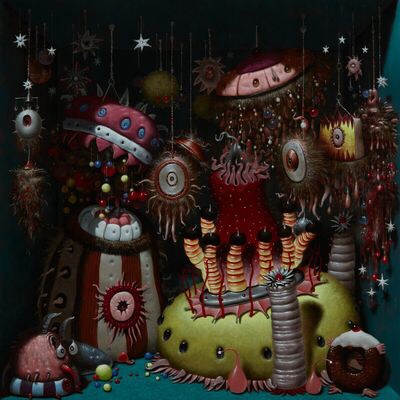 Track listing:
Standard CD / Deluxe Edition Disc 1
1. Monsters Exist
2. Hoo Hoo Ha Ha
3. The Raid
4. P.H.U.K.
5. Tiny Foldable Cities
6. Buried Deep Within
7. Vision OnE
8. The End Is Nigh
9. There Will Come A Time (Featuring Prof. Brian Cox)
Deluxe Edition Disc 2
1. Kaiju
2. A Long Way From Home
3. Analogue Test Oct 16
4. Fun With The System
5. Dressing Up In Other People's Clothes
6. To Dream Again
7. There Will Come A Time – Instrumental
8. Tiny Foldable Cities – Kareful Remix
Live:
JUNE
29 Brighton Racecourse
30 Hull, Zebedee's Yard
JULY
13 Beat-Herder Festival
14 Barcelona, Cruilla Festival
28 Margate, Dreamland
29 Camp Bestival, Big Top
AUGUST
3 Dekmantel, Amsterdam Holland
5 Dublin, Beat Yard Festival
11 Gateshead, Sage
SEPTEMBER
01 Bristol, Downs Festival
08 Birmingham, Shiiine On Genting Arena – 1 day festival
NOVEMBER
18 Minehead, Shiiine On Butlins Weekender
DECEMBER
15 London, Hammersmith Apollo
18 Sheffield, Academy
19 Cambridge, Corn Exchange
20 Manchester, Apollo
Throughout their stellar career, 
Orbital
 twin brothers Paul and Phil have been on stage with Stephen Hawking at the Paralympics, headlined the biggest festivals in the world and established themselves as electronic legends and pioneers. Their vast musical catalogue ranges from punkier songs such as  'Satan', to techno classics "Chime", rave anthems "Halcyon" to classical 
Orbital
 "The Saint" and "The Box."
Their new magnum opus, "Monsters Exist", is an electronic odyssey in the lineage of 'The Box' or 'Style'. The idea of 'Monsters Exist' ties their 30 year career all together.
Their eclectic and polarized personalities shine through: at times dichotomous, at times connivent and harmonized, it proves the brothers incarnate perfect balance. These leading figures of British dance music constitute their own self-regulating ying and yang. Analytical, detail-oriented, Paul listens to everything while German techno fan Phil is hammering the resurgent minimal sound of Berlin. If time is a loop then 
Orbital
 have completed their own revolution to a new equilibrium.
"Monsters Exist" is about the darkness inhibiting each of us, burgeoning in our daily routines and expressed through dissonant political inhibitions. But where there might be monsters, alter-egos, uncontrollable figures, there's also resilience and hope that our world is bursting, yes, but in the right direction. Conflicted, torn by reflections on our society and political disparities, the album ultimately reaches ataraxis.
 If our initial reflex is to shy away from the noise surrounding us, and find refuge inward, in the confrontational, the brothers' surge for creativity is untarnished and beaming with absolute resolve.