VASKI Returns With New Single "Squad"
Vaski is back after a period of reflection and reinvention, gracing listeners with his feel-good return to music in "Squad." In a constant endeavor to push himself and the boundaries of his music, "Squad" comes as Vaski's most sonic work to date. Riddled with signature elements of new and old Vaski, "Squad" is available for streaming and purchase on Friday, October 25.
"Squad" marks the beginning of a complete revamp of Vaski's artistic vision. An artist once known for his hard-hitting dubstep, Vaski takes a more melodic turn in his new sound. Featuring airy melodies and lifted soundscapes, "Squad" comes as a fantastic new treat from the prolific producer. As Vaski states himself, "My original way of doing things, or 'sound' if you will, got a bit boring, monotonous, and stale to me. What I was originally so inspired by, started to feel like my first job, back when the hours would crawl by as a cashier. For a very long time I kept trying to make music like I did before, and It felt like I couldn't get there, like I was weighed down, struggling to catch a break. At some point something in me snapped, I felt like a switch flipped. Within a few days I had written five songs, they seriously came out of nowhere, just poured out of me. I feel like I've tapped into a different side of myself, something new and very exciting."
Vaski's new direction comes after a reevaluation of sorts: the longtime creative realized it was time for something new, and from that, his enigmatic "Squad" was born. Chock-full of captivating synths, the melodic track sees both dynamic sound design and empowering lyrics from start to finish. "Squad" is just the start of Vaski's musical reinvention, with plenty more to come. Stay tuned for more releases from the artist, as well as upcoming performances at Nightfall Festival in Denton, TX.
"Lovers, family, friends, when people have your back, something amazing happens. 'I GOT YOU, I'm here for you!!' When someone is out there you'd do anything for, that's your real squad. These people inspire us, motivate us to be better, and support us. It's an amazing thing, and that's the energy we worked to capture in 'Squad.' When this song comes up on your playlist, take the opportunity to reach out to someone you care about. After all, we're just here together spinning through space on a giant rock. Be there for your homies." – Vaski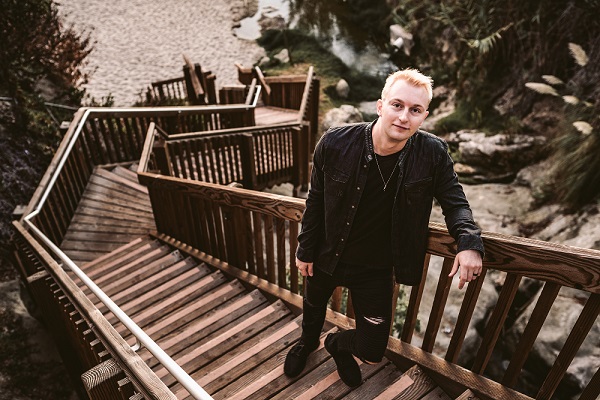 About Vaski:
Vaski is a young artist from Minneapolis who began his career as a dubstep artist. He got a passion for music, specifically electronic music when he was younger. He started off as most young artists do producing in his room and perfecting his art before finally starting to send music out to be picked up. Eventually, a label picked up a song and began to release his music. One of his first singles, "Resonate", shot to the top of Beatport Dubstep's Top 10 and most of his successive releases did as well. He has received support from large names such as Diplo, Excision, Rusko, Kill The Noise and more. He has toured both nationwide and globally and has thus garnered fans worldwide. Recently, however, the young artist has decided on a massive rebrand for himself. Rather than feeling monotonous with his creative endeavor, he has decided to go a new route. Changing his logo to the geometric sign for air and completely revamping his sound. He describes this new venture as, "When I listen to this new music I feel as though I'm fully alive, fresh, and easily flying over all of the stressors and problems in my life. These songs came together quickly and easily, and when I listen to them I get this sensation of excitement and freshness. The closest I can describe it is clean air, or seeing the stars light up the sky on a summer night. The new Vaski logo represents all of this, my creative intentions going forward."
Follow Vaski:
https://www.facebook.com/vaskimusic/
https://twitter.com/vaskimusic?lang=en
https://www.instagram.com/vaskimusic/?hl=en