Sunset Music Festival Review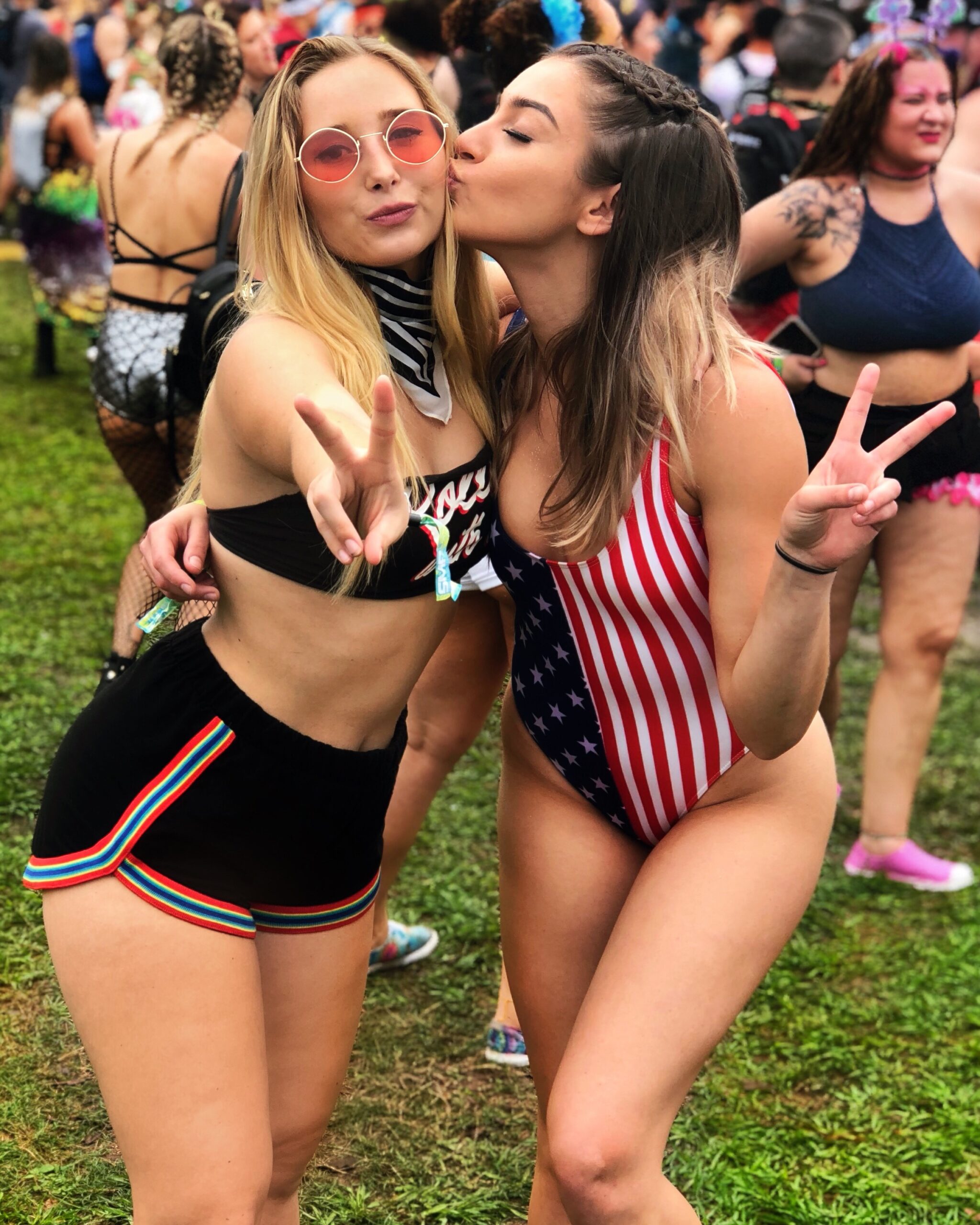 Sunset Music Festival 2018, you were brief, but that didn't diminish the amazing experience that Day 1 created for my friend's and I. My Saturday started with a short work-day at American Social Tampa where I was anxiously waiting to be cut so I could rush to meet my festival fam!
Once we were reunited, we all glammed up with our funky glasses, glitter in our hair, and unorthodox accessories to complete the perfect looks. This year I sported a Forever 21 t-shirt that I cut into a strapless tube-top to make it a better bit more spicy. I decided I wanted to go for colorful with just the right blend of I'm feelin' myself because why not? One unintended item I fashioned on my body, however, was a rain poncho and I can thank Florida's unpredictable weather for that one.
Regardless of the rain, we didn't let it dampen our moods knowing the heavily anticipated line-up ahead! Marshmello, NIGHTMRE, San Holo, Slander, Borgore, Hippie Sabotage, and many more talented artists were who I set my eyes on this year for Day 1. The first of these artists I had the luxury to see was Slander and San Holo who both completely blew me away. I have seen them before, however, the aesthetic and vibes of their shows this time were incomparable. Naturally I gravitate towards music more similar to San Holo's, however, I found myself hypnotized in each set.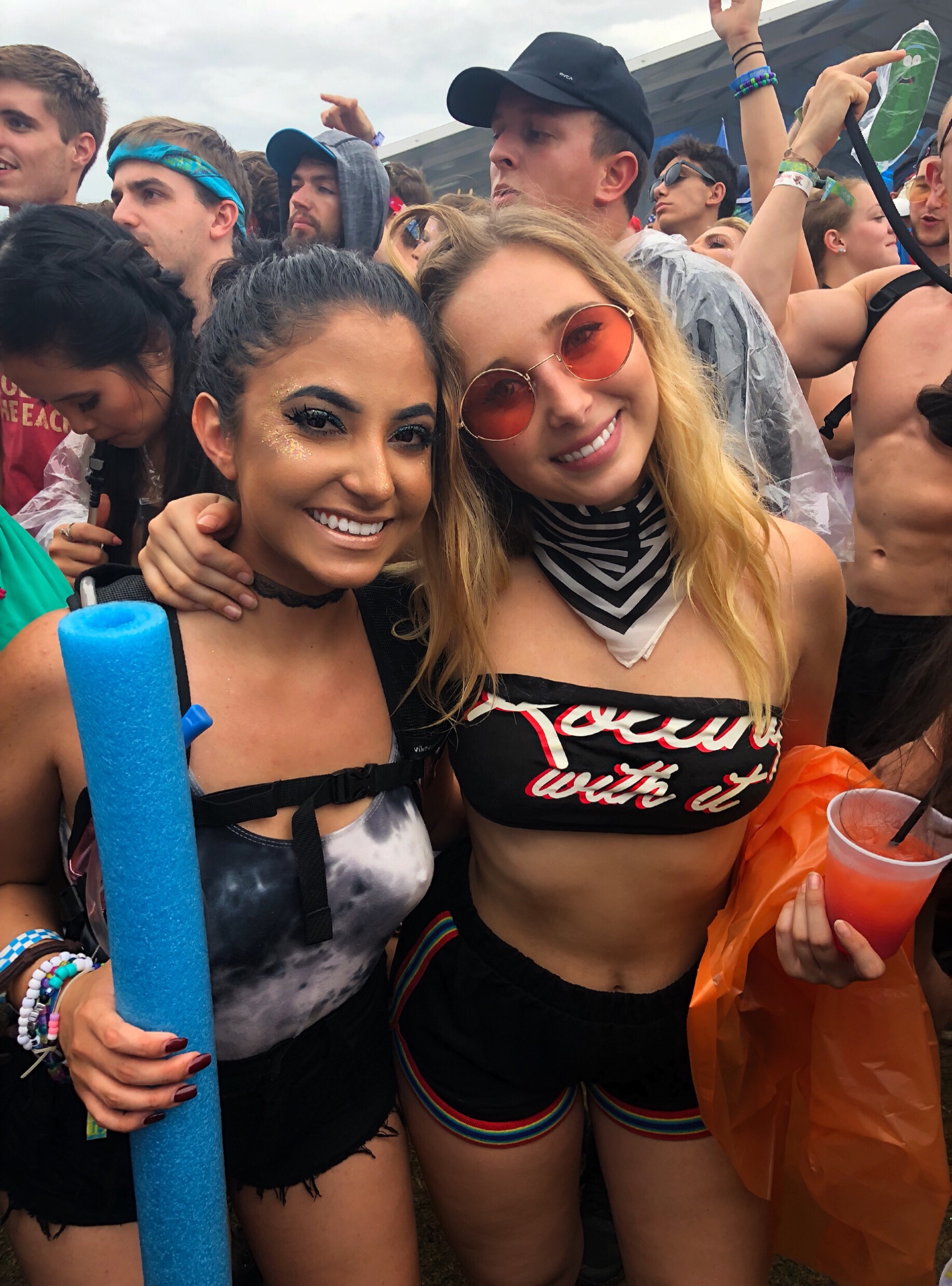 NIGHTMRE and Marshmello played shortly after, and delivered an unbelievable show as well- that was a given though. I've always been mesmerized by Marshmello and his performances. Most visuals that artists make revolve around abstract thoughts and videos, however, I always find it comical that Marshmello involves himself in his. They are always vibrantly colored and even humorous at times which has made him stand out more to me than others over the years. Another memorable show that I happened to catch the ending of was Hippie Sabotage. This pair is definitely a wild but brilliant one. They're music is a genius blend between trance and unique sounds that just seem to work each time I've seen them play.
Upon reflection of my experience this year, I felt like a true veteran returning to one of the best music festivals in Florida! It was truly unfortunate that the last day was cancelled, however, the light sprinkles and great vibes on Day 1 were more than satisfying! Let's try and stay dry for SMF 2019, I know I'll be there, how about you?!
Tags danceFloridaHippie SabotageMarshmellonightmreraveSAN HOLOsunsetSunset Music Festivalvibes
You may also like...