The Rain and the Music – SMF Day 1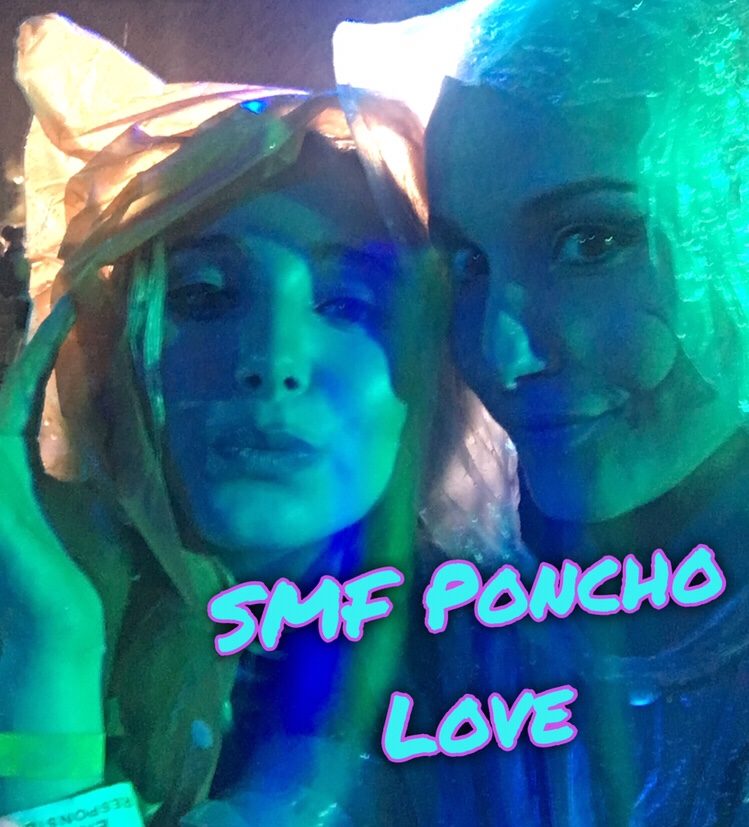 Lexi and I
Rain, rain, go away.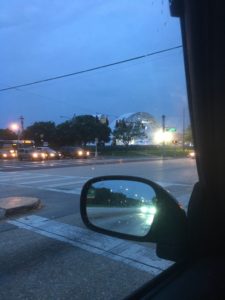 Day 1 of Sunset Music Festival will be remembered for how we played in the rain.  Even though there was a tropical storm upon us, Lexi Young and I still made it out to SMF.  I waited for the day's heavy rain to lighten before I headed over to Raymond James Stadium in Tampa on May 26th.  My clear poncho was my most prized accessory, shielding me from the evening's drizzle.  As I walked to the gates, I couldn't help but notice that there was not many people waiting in line to get in.  Had the storm really stopped people from coming out to Tampa's largest EDM event?
When I got in, I walked around with Lexi to check out the scene.  We easily navigated around the grounds to take a peak at each of the stages.  I was most excited for the AMF stage because Gary Richards always throws a good party.  Anna Lunoe was playing when we got there.  "Stomper" was playing and her silluette could be seen behind the blinking lights on the DJ booth.  I wanted to squeeze in as much as SMF as possible during the few hours I had left, so we shuffled around from stage to stage and walked through the vendor areas.
The bulk of the people were crowded around the main stage.  REZZ was rockin her set.  Her notible vibes could be felt and her visuals were very characteristic of her trippy style.  A giant spider crawled across the large LED screen behind her.  Horror movie-esque visuals played and flashes of her lit-up goggle logo illuminated the darkness.
I have this Holy Ship idolization of Gary Richards. "Ship Fam" and the "Pinnapple Gang" were built off his legacy. When I visited his stage at 11:15 I was disheartened to see it was the least crowded of all three stages. Visually, it felt like no one was appreciating the man behind who built massive empires, including Hard Summer. Gary had Wax Motif and Dillon Nathaniel on stage with him. You could tell they were having a good time.  What threw me off was when Wax Motif got on the mic and asked everyone to clap. It was apparent from the five crowd clappers that there was a disconnect. It didn't make sense to me. At that moment I said to Lexi, "Imagine how cool it would be to listen to this on a cruise ship in the middle of the ocean. You'd be smelling the salt from the ocean, feeling the breeze in your hair, and be exclusively privileged to an intimate set with these guys." The thought of that made me dream of the five years I've attended Holy Ship and the reality of the present SMF vibe made me feel kinda disappointed. I would chalk it up to me living in the past but the crowd reaction doesn't lie. AMF stage at festival closing was not a thing.
Marshmello and Borgore, however, had major packed stages. Obvi Marshmello boasted the biggest turn out. The combination of vidusuals, shooting flames, chirogwnics, fireworks, and a lively entertainer, captured the festival majority attention.
I didn't get a chance to visit the Corona Electric Beach Stage.  I wish I did though.  Because it was a covered stage, it was packed with people seeking shelter from the rain.  The pictures from inside looked really cool though.  I had planned on visiting this awesome area on Sunday, but as we all found out when we woke up Sunday morning, Day 2 had been cancelled. And what sucks even more, is that the weather on Day 2 was far nicer than the weather from Day 1. It was a great day for a music festival.  We all really lost out on what could have been the best day. Check out the cancellation email blast below.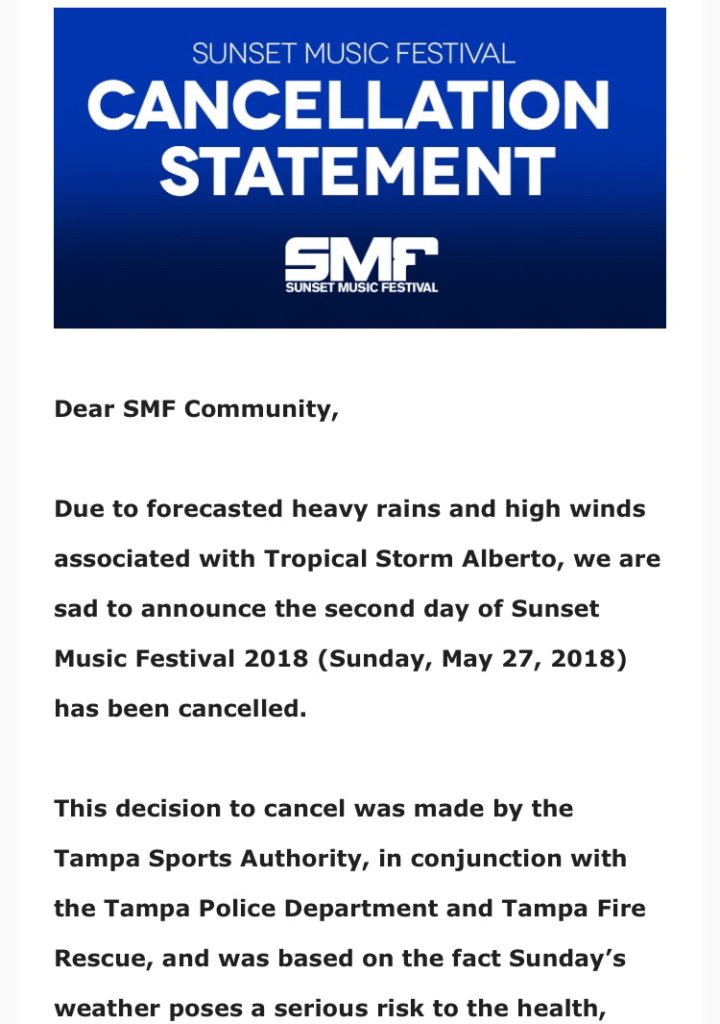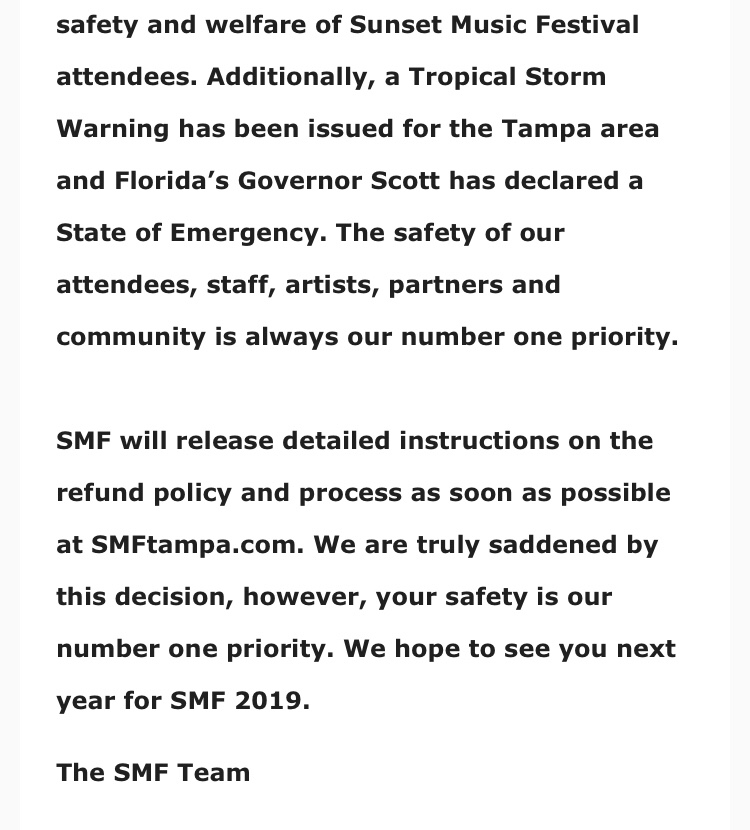 Tags AMFAnna LunoeBORGOREDestructoDillon NathanielFloridaGary RichardsHippie SabotageREZZSunset Music FestivaltampaWAX MOTIF
You may also like...