Top 5 Artists Performing on The BMI Stage During Lollapalooza 2019!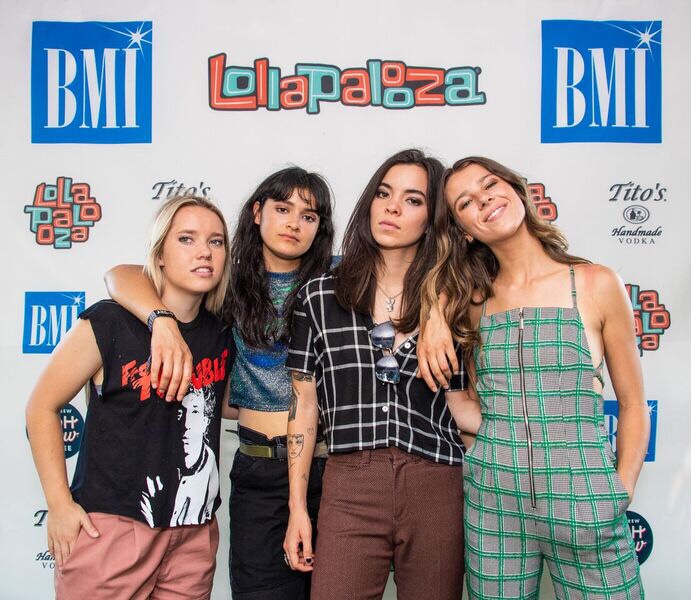 Lollapalooza Chicago unites artists with some of their biggest fans at the BMI Stage.
Last year, the BMI Stage hosted some up and coming artists like Madison Beer and Morgxn and this year is going to be no different. Check out our list of the must-see performances on the BMI Stage during this 4-day festival in Grant Park.
---
Young Gravy – Day 4 – 5:40 p.m. – 6:20 p.m. 
Young Gravy is an American rapper, singer and songwriter that is excited for his first ever Lollapalooza performance. This Minnesota native has skyrocketed to fame when he released his hit single "Mr. Clean" in 2016. Some of his other hits include "1 Thot 2 Thot Red Thor Blue Thot" and "Alley Oop" featuring Lil Baby that was released in 2018. If you want to learn some of his other songs by Lollapalooza, check out "Gravy Train" and "Buttered Up" below!
Harry Hudson – Day 1 – 3:20 p.m. – 4 p.m.
If you keep up with the Kardashians then you've probably seen or heard of Harry Hudson, because he is a friend of the family. However, he's much more than just a part of the Kardashian clan, he's a singer and songwriter that is taking over the BMI Stage on the first day of Lollapalooza. His debut album is titled Yesterday's Tomorrow Night" and it was just released in 2018 uber Jay-Z's label Roc Nation. Some of his kite popular songs you might want to hear before the show are "Yellow Lights" and "Just Slide" featuring Jaden Smith.
Bad Child – Day 1 – 4:30 p.m. – 5:10 p.m. 
After having a rough upbringing, this 19-year-old Canadian taught himself to sing write and produce unique music to cope with being labeled the bad child. When choosing an alias to go by for his music career, he found BAD CHILD to be what he felt most fitting. When his first single self-titled EP "BAD CHILD"  was released in 2015 on SoundCloud it received much acclaim. Since 2015 he has released two more albums that only helped his career, nudging him farther into the spotlight. Check out his unique sound on day 1 of Lollapalooza.
Roy Blair – Day 2 – 4:30 p.m. – 5:10 p.m.
Remember when Katy Perry performed at halftime during the SuperBowl? Well, I'm sure you remember the dancing shark that went viral afterwards. Roy Blair's story is similar, after rising to fame as a back up vocalist for Kevin Abstract he decided to become a solo act. When he released his debut album Cat Heaven in late 2017 this alternative and indie singer and songwriter quickly found success in the music industry. This summer you'll be able to see him sing "HELP" at the BMI stage during Lollapalooza.
Ruston Kelly – Day 3 – 6:50 p.m. – 7:30 p.m. 
Ruston Kelly is an American singer and songwriter with a unique country sound who also happens to be married to Casey Musgraves. He got his big break after landing a publishing deal with BMG Nashville in 2013. Tim McGraw offered him his first cut on a song called "Nashville Without You" which appeared in my garage album Two Lanes of Freedom. stop by the BMI stage to hear him perform "Faceplant", "Mockingbird" and "Son of a Highway Daughter".
---
Women of Edm is in partnership with MyArea Network! Visit our proud partner's 312Area site HERE! For more on Lollapalooza and other EDM events in Chicago, join the EDM community on 312area! 
Tags 4-day festivalAlternativeBad ChildBMI StageChicagoGrant ParkHarry HudsonIndieKacey MusgravesKardashiansLil BabyLollapaloozaRoy BlairRuston KellySoundcloudTim McGrawYoung Gravy
You may also like...