GNUČČI, Releases New Music Video "ECHO"
Today, GNUČČI reveals a softer side of her  fierce feminine energy, with a brand new music video of You Good I'm Good Lets Be Great album cut "ECHO." Directed and curated by Ana Rab, Simona Molina Bravo, Carbs Collective, the single's visual counterpart places Rab in Casa Del Bosque, Desierto De Los Leones, in  Mexico City, and introduces fans to a stripped down version of GNUČČI. A song about the willingness to achieve the purpose and essence of self-reflection and worth, on "ECHO," GNUČČI's spoken rhyme unleashes over eastern pop and electro-bass influences with a charming demeanor that communicates the ethos of the single. Witten with genuine and authentic emotion by Rab herself, she describes "ECHO" as a "booty-rolling-while-crying" anthem, encouraging listeners to dance their pain away and balance a hectic lifestyle with TRANQUILO.
Out Now: 'You Good I'm GoodLet's Be Great' 
The exuberant Yugoslavian/Swedish DIY artist and performer Ana Rab, better known by her stage name GNUČČI, is proudly establishing a self-made worldwide presence. For over the past year GNUČČI, has performed in numerous countries including the  Marvin Festival in Mexico and Tallin Music Week in Estonia. Eager to showcase her originality and exceptional artistry, Rab is continuing to make upcoming appearances and performances in Germany, Austria, Sweden, and more. Ana'a diverse and extraordinary unique style can be described as pop for a new decade; rich with textures and beguiling sounds created with synth, vocal instrumentation, and bombastic bass, which has awarded the artist with features in Fader, Billboard, Fact, Status Magazine, Clash, Wonderland and many more. In conjunction with the futuristic and original musicality Ana effortlessly embodies, Rab enables a rare flamboyant, yet exquisite fashion sense that engages her music production and performances. Her fashion sense has not gone unnoticed either- the multi-talented entertainer was also featured in Vogue Magzine for her clothing aesthetic.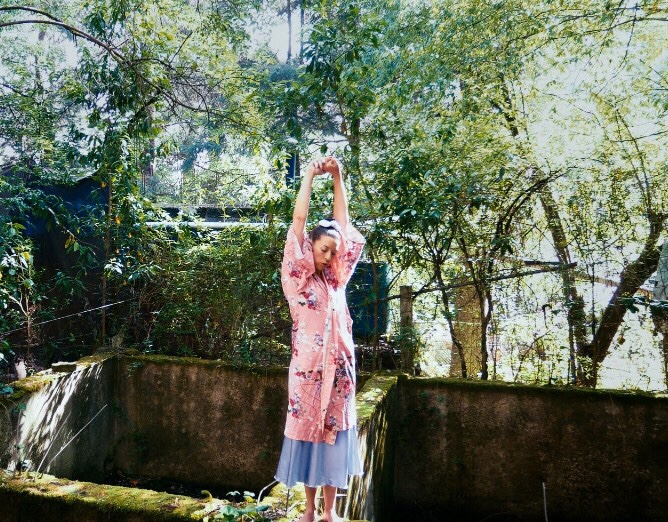 If in Europe, catch GNUČČI'S performance dates below:
TOUR DATES
Aug 25 Bassota Rave, Minsk, Belarus
Aug 30 Berghain, Berlin Gnučči • Amber Valent • Rosalie. • Berlin
Sep 1 Statement Festival, Sweden
Sep 2 c/o pop Festival, Cologne, Germany
Sep 8 Loftas Fest, Vilnius, Lithuania
Sep 14 Wienwoche, Vienna, Austria
Oct 5 Mesto Zensk, Ljubljana, Slovenia
Oct 6 Club Korjaamo, Helsinki, Finland