What to Wear to EDC and Coachella Outfit Ideas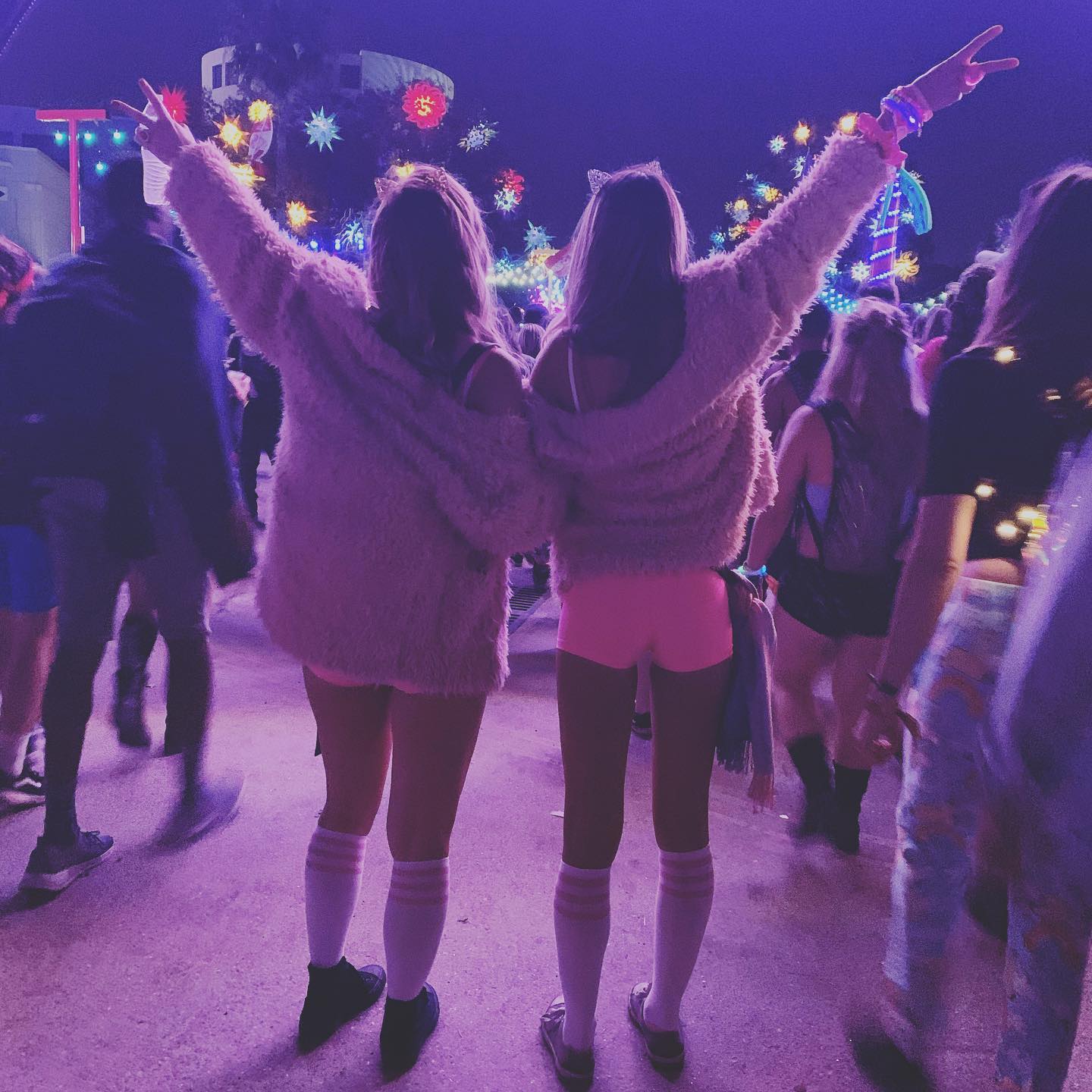 What to Wear to EDC and Coachella Outfit Ideas
As of yesterday, we officially entered Spring Equinox, meaning festival season has finally arrived for the West Coast! Although I won't be attending Coachella or EDC this year, I have had the privilege of attending both (EDC more than 5 times) and I wanted to jot down some of my favorite Coachella outfit ideas and what to wear to EDC.
Coachella Outfit Ideas
The Indio-based music festival is a big marker for Summer fashion, regardless if you like festivals or not! Celebrities from the likes of Vanessa Hudgens, Kylie and Kendall Jenner, Paris Hilton, and even models such as Candace Swanepoel and Alessandra Ambrosio have been spotted wearing trendy and unique clothing.
Coachella is an interesting festival because you have the option to camp or to opt for something more comfortable like a hotel or renting a house in Indio. I have only camped, but would probably try a hotel or house in the future just because I'm a creature of comfort and car camping wasn't my favorite. With that being said, Coachella is all about the fashion and bohemian vibes, with less emphasis on rave attire. Since this festival is in the desert, temperatures can be a bit extreme. Highs can reach up to the 100's and lows can get down to the 50s! As a rule of thumb, here's what I suggest packing for your Coachella outfits:
Loose clothing that's comfy and keeps you cool (shorts, dresses, tops)
A light jacket for the evening as it can get chilly!
Sunglasses to shield yourself from the intense sun
Hats to protect your skin
Light-weight jewelry or hair accessories
Sneakers over sandals because there is a lot of dust and crowds (don't want to be stepped on)
Bandanna if you want to keep dust away
Backpack or cross-body bag to hold smaller items
A foldable fan to stay cool!
Adhesive gems are best if you want to wear makeup as you will probably sweat off glitter and other heavy colors!
---
Let's get to the fun part and take a look at some outfit inspo:

Love all the white! So pretty and helps you stay cool!

Very Do-Lab Appropriate

You can never go wrong with all black.

Major Bohemian vibes

For those of you who like to dress up a bit more

Comfy and casual

Funky and unique

Serious hair goals!

Use bandannas for your hair as a fun accessory
What to Wear to EDC
EDC is perhaps my favorite festival of all time (we will see after I check out Tomorrowland this Summer)! There really is no way to even begin describing this magical place. EDC is held in Las Vegas, Nevada and typically runs in mid-June for three days. This year is the first time they are moving it up to May, but I personally think that is a great idea because day two of last year reached 120 degrees and I thought I was going to pass out! Fortunately, EDC hours are late, so you don't have to face the sun for very long. I absolutely love the creativity and self-expression that goes into some of these outfits! Honestly, you can wear anything here!
Now, before I get severe FOMO, here are some fun ideas if you aren't quite sure what to wear to EDC…

You can never go wrong with sequins

A fun take on holographic

Light-up attire goes hand-in-hand with EDC!

I can't get enough of these platforms!

A backpack that is small enough to hold necessities is a must!

Rainbow and fringe is such a fun combo!

Nothing is complete without glitter!
For those of you going to Coachella or EDC this year, I hope you have an amazing time! Still sad that I won't be going back home to the electric sky, but really looking forward to a new experience at Tomorrowland this Summer! Thanks for reading, and these are just a few ideas to help get you started!
Tags CoachellaCoachella FashionCoachella Outfit IdeasCoachella OutfitsEDCEDC fashionEDC Las VegasEDC outfitsfestival fashionWhat to Wear to EDC and Coachella Outfit Ideas
About: Women of EDM Contributor
You may also like...